Canadian Luthier, Michel Belair, Builds Another "Hommage a Daniel Friederich" Classical Guitar For GSI!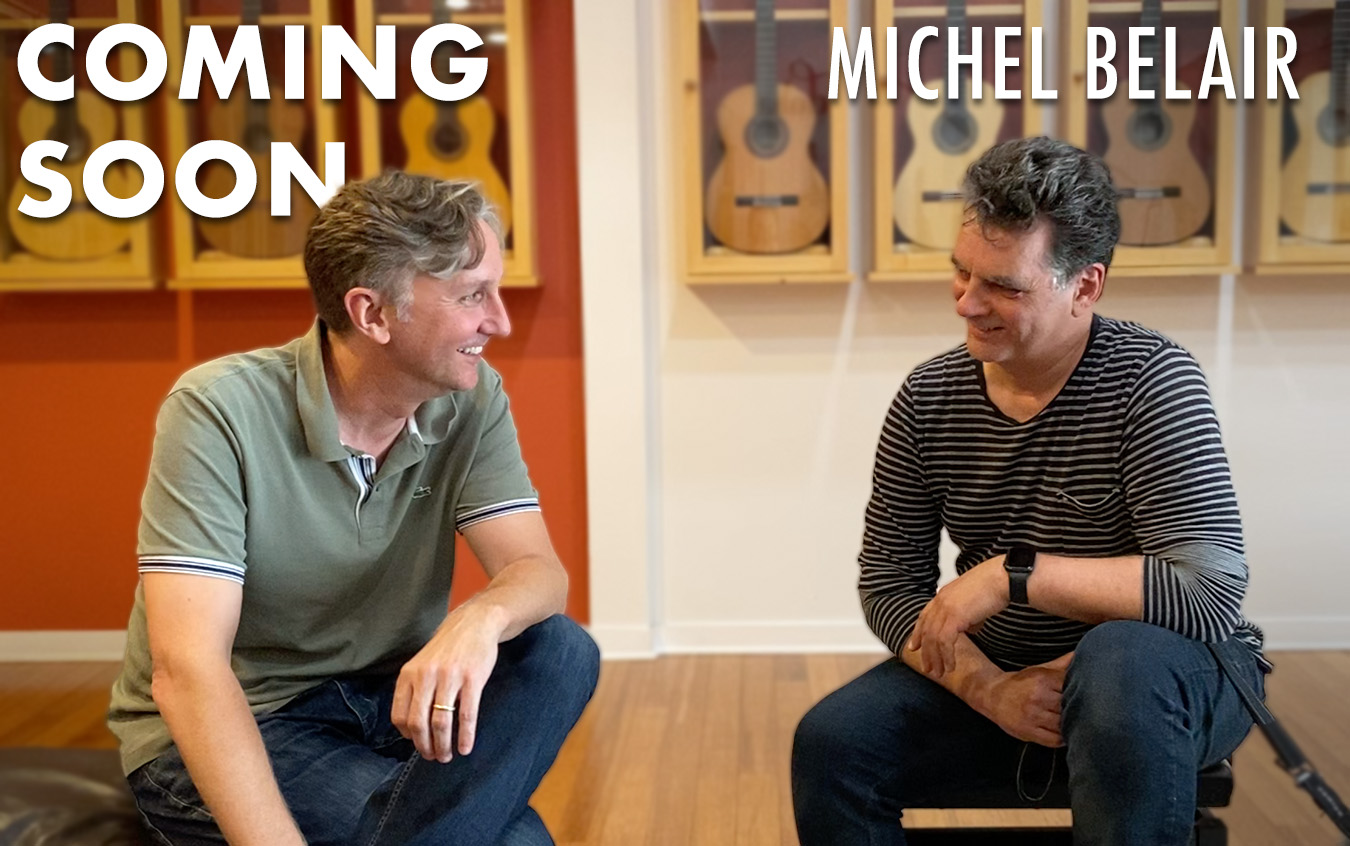 Montreal-based Canadian guitar maker, Michel Belair, has stopped by our showroom and shared a few details about his next guitar built for GSI. It's going to be a cedar top of his "Hommage a Daniel Friederich" model. Michel knew Friederich personally meeting with him during his years in France. In addition to lutherie, Michel also has a strong background as a player. He studied with Alvaro Pierri and Robert Aussel. Both of them have also played on Friederich's guitars for most of their careers. The long-term exposure to Friederich's guitars gave Michel a greater understanding of these instruments and we are pleased to be the exclusive dealer in the US for this model.
Perhaps, it's best to hear about this guitar from the maker himself! Check out this short video we recorded with Michel in our showroom. Below the video, you'll also find a few sneak peek photos.
Leave a Comment