What ever happened to...?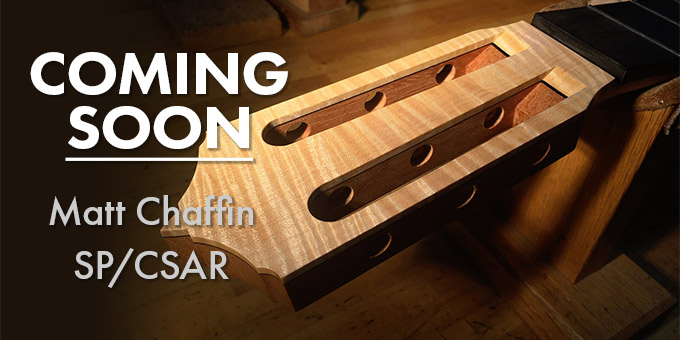 …luthier Matt Chaffin?
Well, it certainly has been awhile since we had one of his guitars (last one was 2017 – see here for examples of his previous, excellent work.)
So we are delighted to announce that Matt has a new classical guitar en route to us now from his workshop in Michigan. Matt built this one with a spruce top and CSA rosewood back and sides (our first from him with this combo), with maple appointments throughout – notably in the binding (which is a nice contrast to the dark reddish-brown rosewood), and the head veneer which really shows off some gorgeous flame.
We're sure this guitar will sound as great as it looks, so keep your eyes on our new arrivals – we'll be listing it as soon as we can after we've given it our full assessment of the sound, feel and playability.
Leave a Comment