French Guitar Maker, Bertrand Ligier, Shares Sneak Peek Photos of His New GSI Guitar.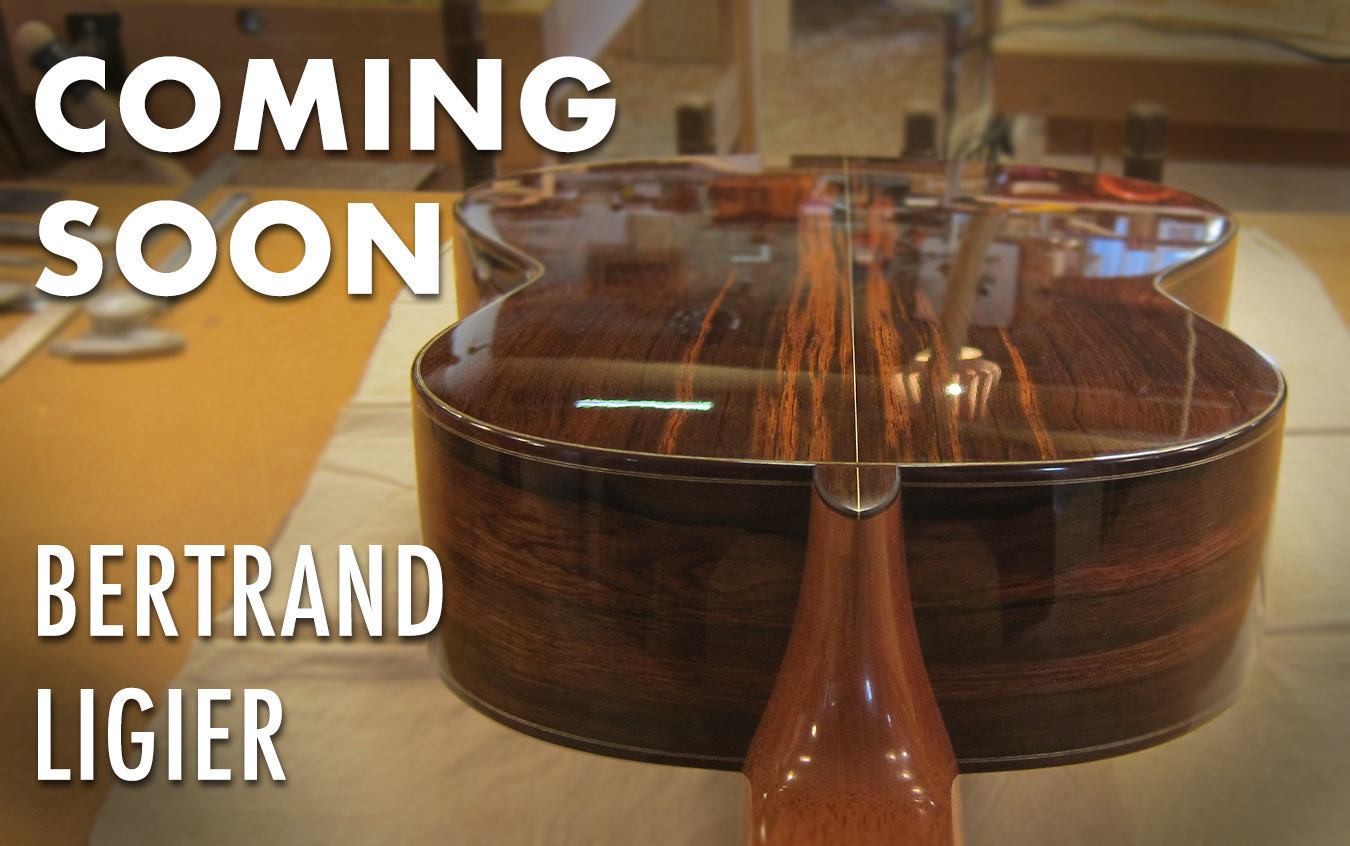 Bertrand Ligier is one of the best makers from France of his generation. He works in his workshop in the Languedoc region located in the southern part of the country. Since we received our first guitar from him, we've been observing a constant development of his craftsmanship that nowadays is internationally recognized. His attention to detail is remarkable.
Ligier's craftsmanship is clearly in the style of the French school – austere and complex, yet understated. He shared with us some sneak peek photos of his newest guitar which should arrive in our showroom by the end of November. Our new instrument looks gorgeous! Just like in his previous instruments, the tie block design on the bridge is inspired by Simplicio to honor one of his influences. The intricate rosette is perfectly executed. For this new guitar, Bertrand picked a spruce top (he is mostly known for his spruce guitars), and a beautiful set of African rosewood for the back and sides. Check out the photo gallery below, and don't hesitate to reach out to us with questions!