Spanish luthier, Jose Vigil, Builds a New Guitar for GSI. See the photos!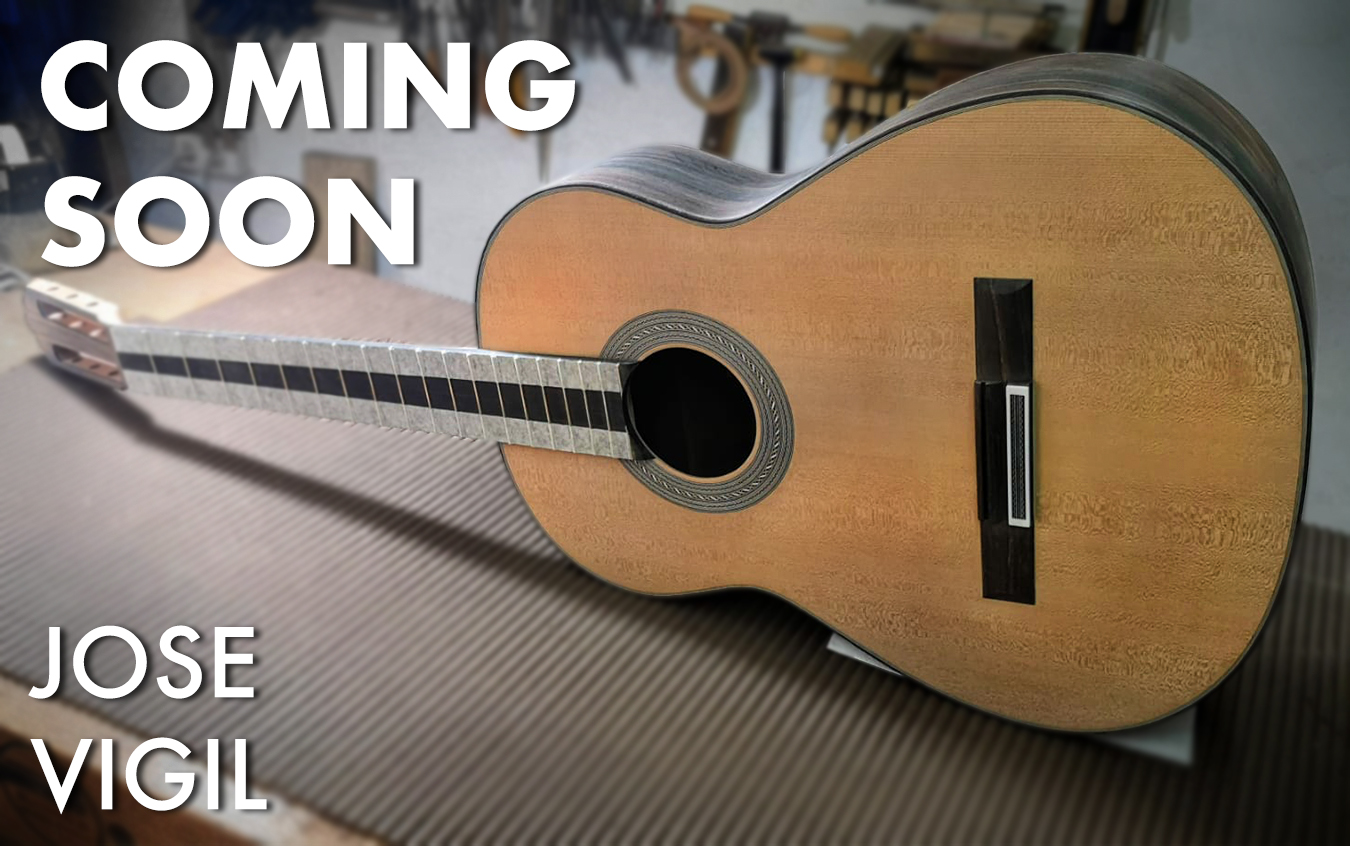 Spanish luthier, Jose Vigil, has sent us some photos of his new guitar for GSI. The guitar looks absolutely great and we're looking forward to playing it soon in our showroom. Jose is a very methodological and precise maker. He puts great attention on avoiding unnecessary tensions during assembly, preparing perfect joints for gluing, and controlling humidity levels during the entire building process. His priority is to create a perfectly controlled environment for guitar building.
For those of you who don't know, Jose's workshop is located in one of the best places in the world for guitar builders – in Granada, just a few meters away from Antonio Marin's workshop! This great location has allowed Jose to spend long hours watching Marin work and receive precious advice. Jose is also influenced by some of the other local maestros, including Rafael Moreno Rodríguez, Henner Hagenlocher, and John Ray.
As you can see in the photos below, the guitar already looks stunning. Especially noteworthy is the gorgeous back. If you have any questions about this instrument, don't hesitate to reach out to us!
Leave a Comment