Giovanni Tacchi, the Son of Andrea Tacchi, Builds His Very First Guitar For GSI!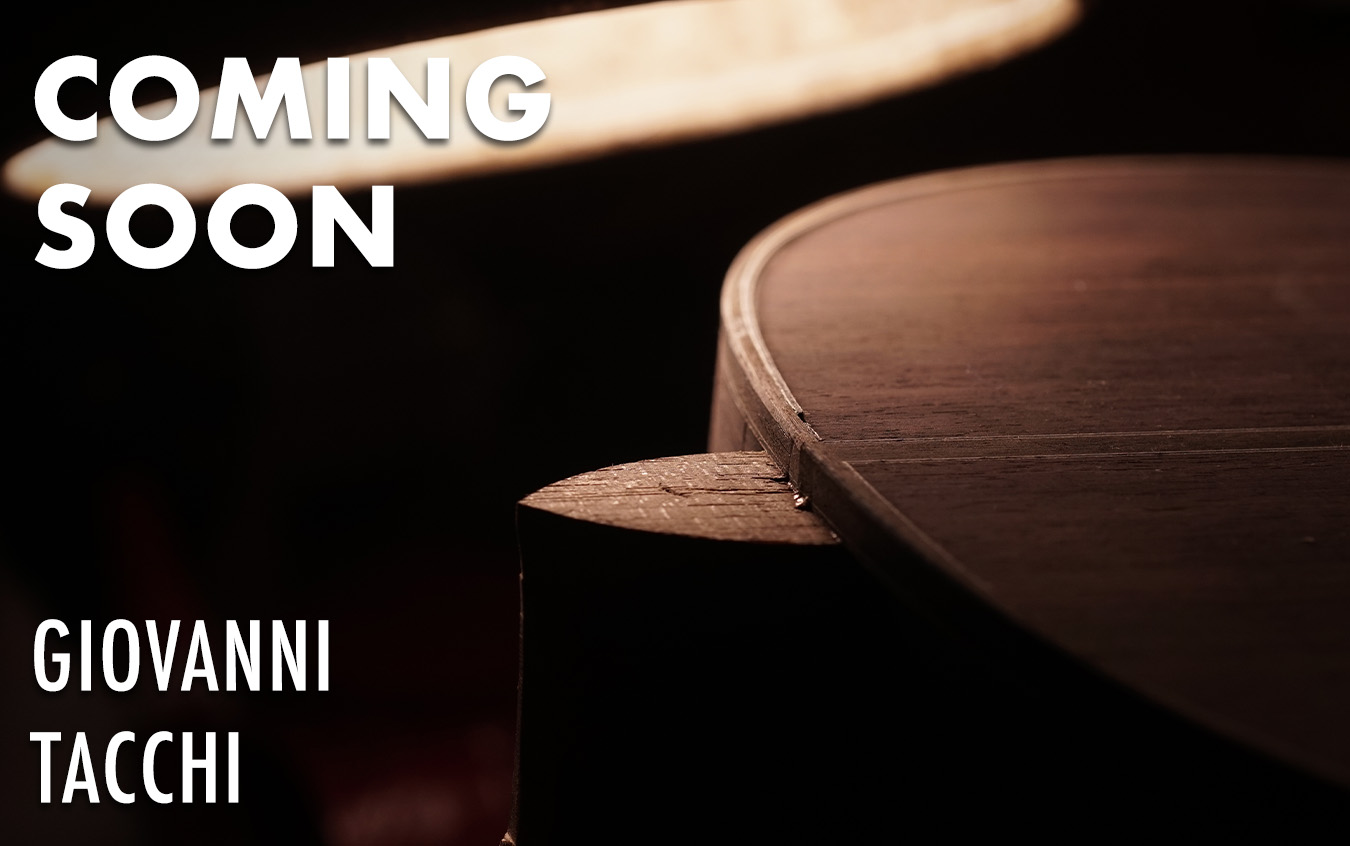 We're proud to represent a new luthier at GSI. Giovanni Tacchi is the son of the great Italian maker, Andrea Tacchi. Giovanni has learned how to build guitars from his father whose guitars we've been featuring in our store for many years as one of the top Italian makers. Now, we're happy to show you some sneak peek photos of our first guitar made by Giovanni.
It's going to be Giovanni's Friederich model. He replicated Friederich's exact dimensions, size, and shape. Giovanni is particularly fascinated by Friederich's late guitars. While visiting Paris, he had the opportunity to examine a 2008 Daniel Friederich guitar which made a great impact on his approach to lutherie. Inspired by that particular guitar, Giovanni incorporated a few constructional details in his Friederich model. Even though it's a cedar top, the bracing is made of spruce, just as in the Friederich guitar examined by Giovanni. He has also followed Friederich's idea and added an extra small brace on the treble side to keep the trebles open and to achieve a more compact sound.
The materials used are very interesting! The cedar used for the top comes from Cremona, Italy. Giovanni told us that this wood is extremely light and of high quality. It was purchased in 2002 by Andrea Tachi and Giovanni has been saving it for years to build his first GSI guitar from it. For the back and sides, he used Indian rosewood, which according to Giovanni is one of the most beautiful pieces of this wood he's ever come across. Check out these materials in the sneak peek photos below! The guitar is currently being polished and should arrive at GSI in a few weeks.
Write a comment