"Orfeo Magazine No. 18" Will Take You To The Beautiful Province of Quebec, Canada!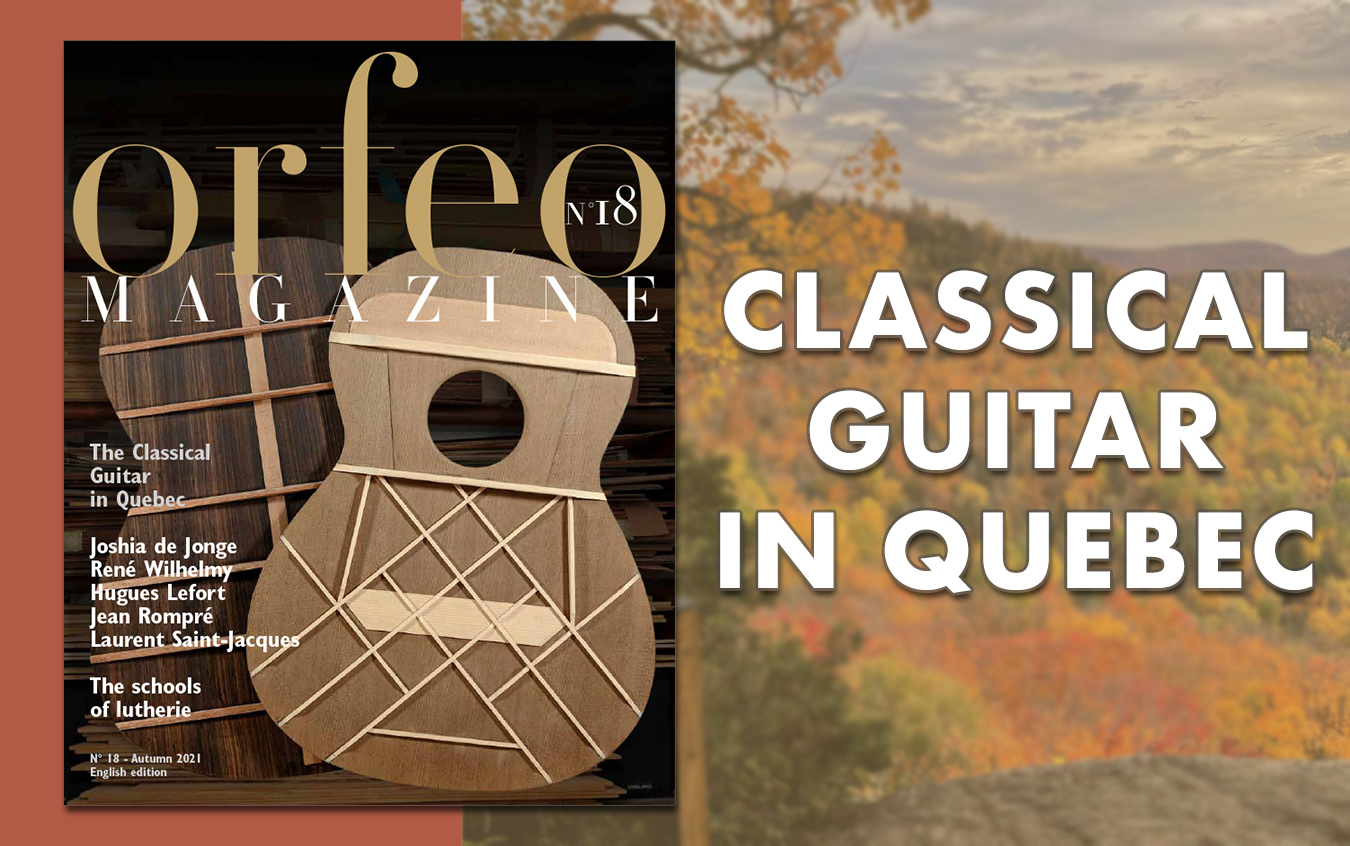 No. 18 of Alberto Martinez' "Orfeo Magazine" is finally here! These publications are a must-read for every fan of classical and flamenco guitar lutherie. This time, Alberto Martinez focuses on guitar makers in Canada, and particularly in Quebec.
Autumn in Quebec's forests is spectacular. During this time, leaves on maple trees are multicolored giving a unique charm to this time of the year. Quebec in particular, played a very important role in the popularization of classical guitar in Canada. Nowadays, this province has two schools of lutherie and is home to many distinguished luthiers.
In this issue of "Orfeo Magazine", Alberto Martinez visited five different luthiers in their workshops: Joshia de Jonge, René Wilhelmy, Hugues Lefort, Jean Rompré and Laurent Saint-Jacques.
Click below to read "Orfeo Magazine No.18" for free!
Write a comment