GSI Joins The 8th University of Rhode Island Guitar Festival As One Of The Official Sponsors.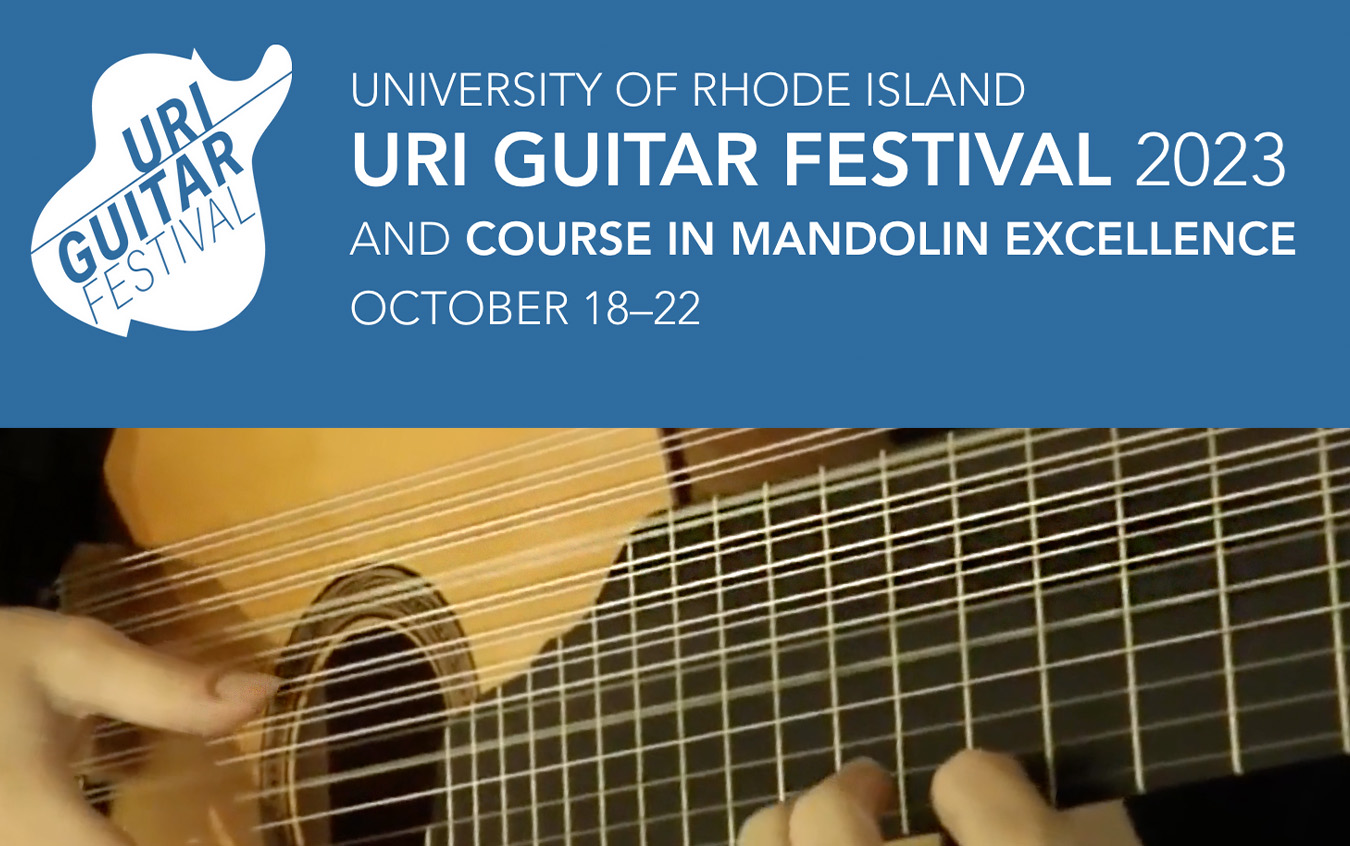 Adam Levin, the director of the University of Rhode Island Guitar Festival, has announced the 8th edition of this annual event. For the past few years, this festival has been supported by GSI and we are proud to join as its official sponsor again.
The 8th Annual University of Rhode Island Guitar Festival (October 18-22, 2023) is offering a variety of opportunities to listen to fabulous concerts, perform, compete, learn, and make connections with other musicians!
For those ages 7-17 we have the Rising Stars Young Guitarists Program and for the older students ages 18 and older, there's the Rhody Guitar Program, which includes two masterclasses and access to all festival activities. The Rising Stars International Virtual Guitar Competition is back again in two divisions with its highest cash and concert prizes. The top prize for the Young Artist Division includes a $3,000 concert at the 2024 URI Guitar Festival, a $1,000 concert in Costa Rica, and other subscriptions and guitar accessories.
If you wish to participate in high school or young artists divisions, send a video submission via email at [email protected] by October 6, 20023. URI Guitar Festival is also offering this year a Course in Mandolin Excellence.
Sign up to be an Active Participant (two masterclasses plus access to the entire festival), an Auditor (access to the entire festival), or purchase tickets to the concerts. For a complete schedule and to sign up, click on the button below.
LEARN MORE
Note: Programming will be made available in person and by online streaming. Leave a Comment