The 2022-2023 Dynamite Guitars Raffle is Here. Get Your Tickets For a Chance to Win Great Prizes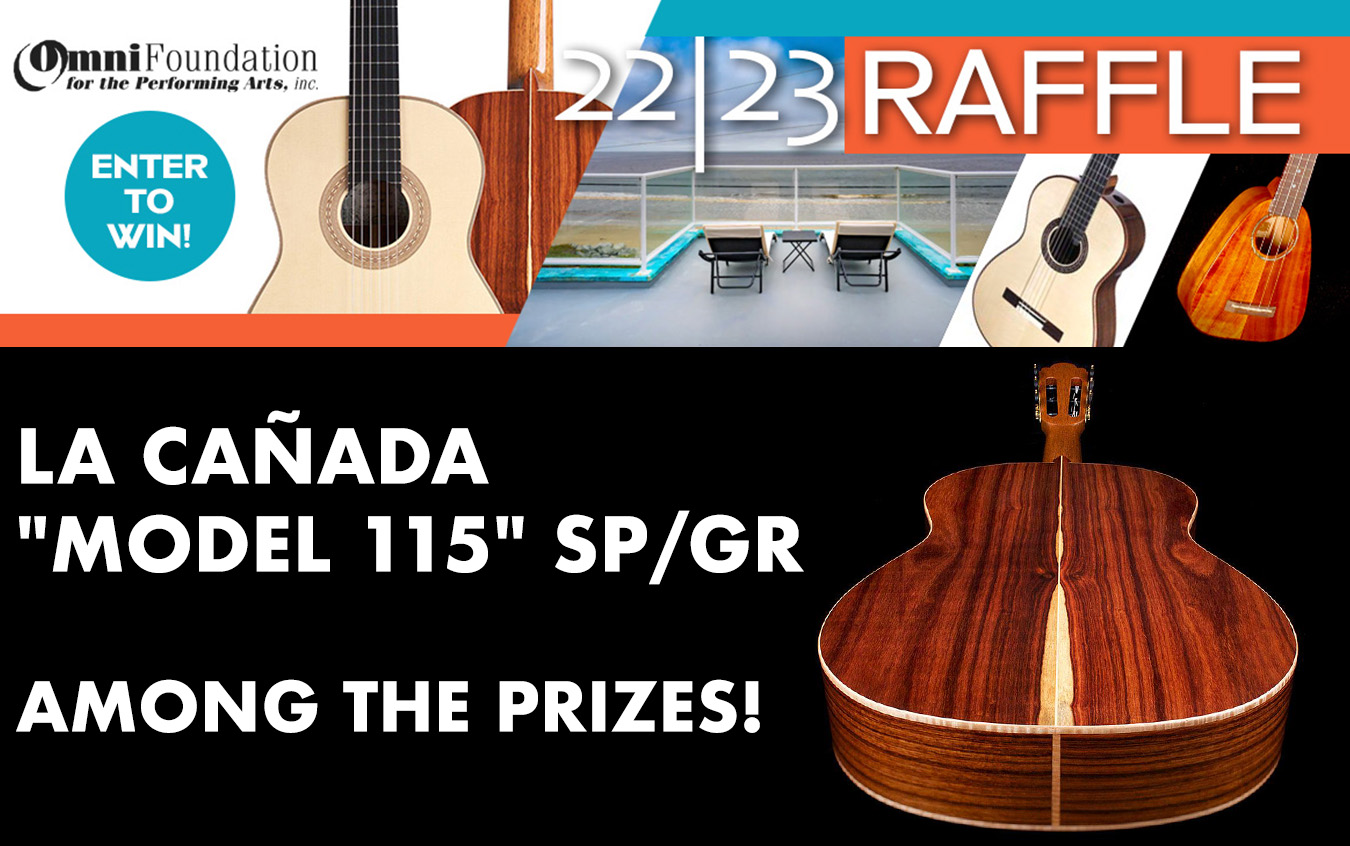 The Omni Foundation For The Performing Arts has announced the 2022-2023 Dynamite Guitar Raffle as part of their Dynamite Guitars Concert Series.
Just like in previous years, GSI has joined as the official sponsor of this concert series. This time, you'll have a chance to win a La Cañada "Model 115" SP/GR donated by GSI and many other exciting prizes. The winners of the raffle will be announced on April 29, 2023, at the concert of Ana Vidovic - the last Dynamite Guitars concert of the 22-23 season.
Buy Tickets and Learn more at: www.omniconcerts.com/raffle
Leave a Comment