The 2024 James Stroud Classical Guitar Competition - Video Submissions Open January 1st!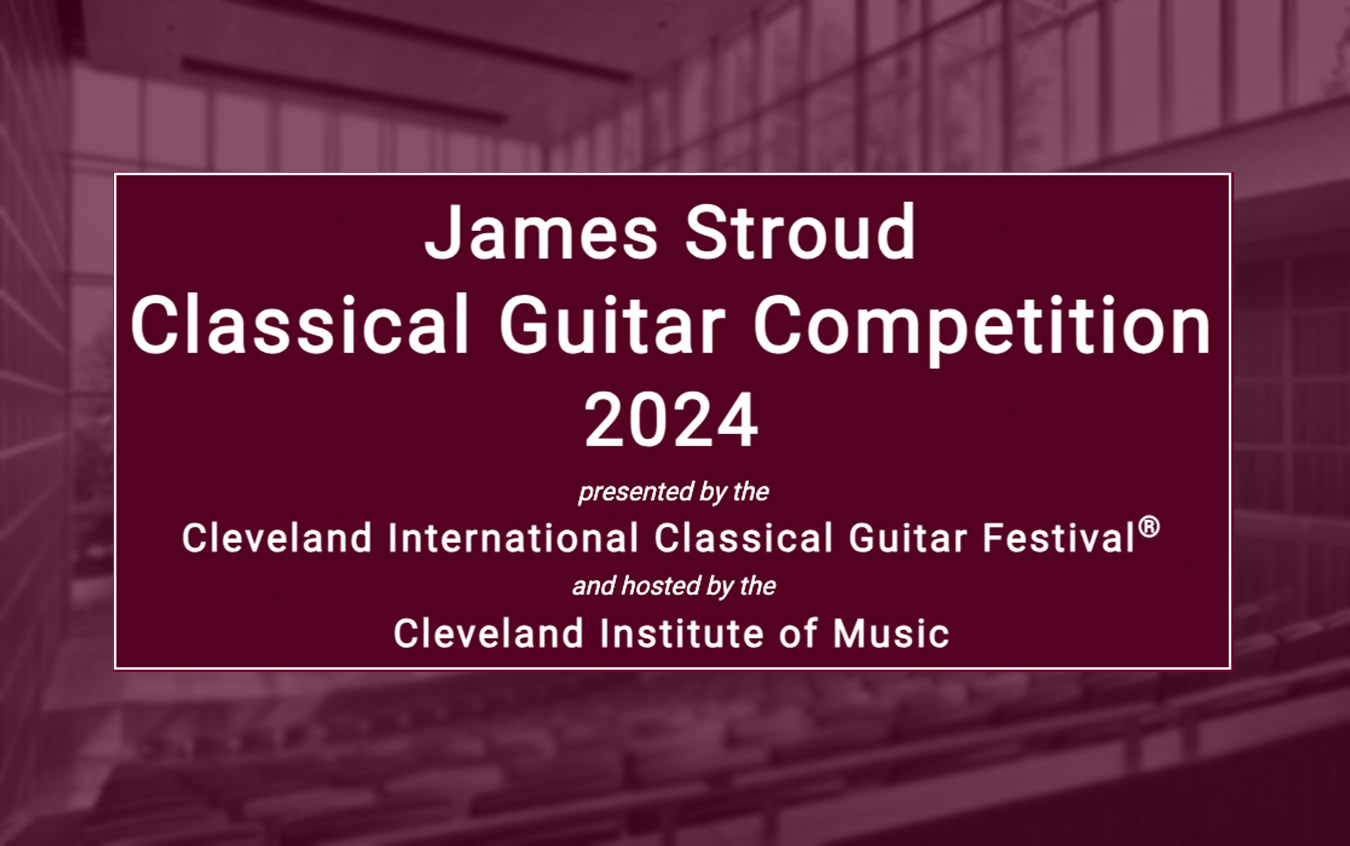 We have some exciting news for younger classical guitarists who are looking for competitions to attend. The 5th annual James Stroud Classical Guitar Competition will soon open application submissions! This competition, hosted by the Cleveland Institute of Music, is for high school students aged 13-18 who reside in the United States. There are cash prizes waiting for the winners, including $10,000 for the first price. This is a guitar and a rare opportunity for rising stars of the classical guitar scene to showcase their skills, and start a career in classical guitar.
The application process will take place from January 1st through February 17th, 2024. During this period, participants will need to submit their audition videos. To learn more about the application process, requirements, and rules click on the button below.
COMPETITION RULES
Leave a Comment