A Student of Andres Segovia, Eric Henderson, Records at GSI for the First Time!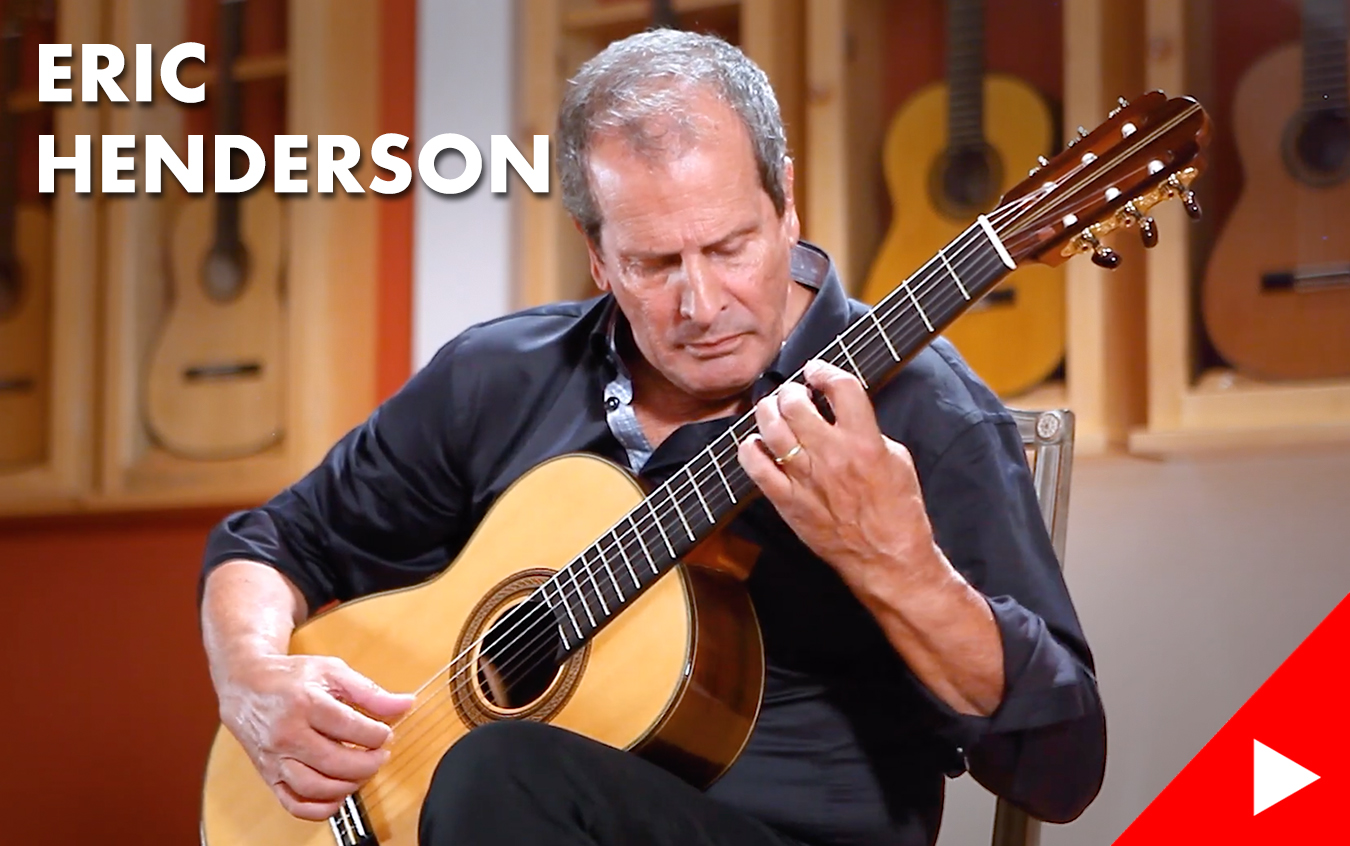 Recently, we had a new guest artist recording in our showroom. Eric Henderson is a phenomenal classical guitarist who represents a very expressive style of playing reminiscent of the old Spanish masters, such as Andres Segovia.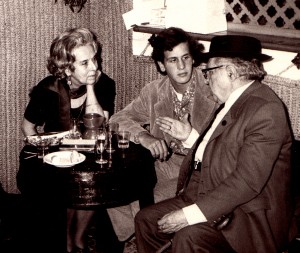 In fact, Eric was one of Segovia's students! He began playing the guitar at the age of six. At first, he played fingerstyle music, but then quickly moved to the classical guitar which he learned from a wonderful teacher, Antonia Morales. The first milestone in his career happened when he was just thirteen years old. Antonia took him to Los Angeles to attend one of Segovia's concerts. After the concert, she arranged a private meeting to introduce young Eric to Maestro Segovia who after meeting Eric, invited him to come to study with him in Spain. He was the third person ever invited to study privately with Segovia.
While in Madrid, Eric practiced the guitar for 12-14 hours every day. He studied there not only with Maestro Segovia but also with another great teacher, Aureo Herrero. Overall, Eric spent four years in Spain mastering his skills. In addition to the guitar lessons, he also studied composition, theory, and interpretation with some of the top European teachers at the time, including Federico Moreno Torroba.
His playing allowed him to perform in many European venues. When he gave a concert in the Netherlands, he was heard by the son of the manager of Julian Bream and Narciso Yepes. Eric managed to sign a contract with this agency and scheduled his first tour for the 1975-76 season. Upon his return to California, he was then contracted by a manager from Columbia Artists, who was also working with Christopher Parkening. They wanted Eric to jump in and play many concerts after Parkening retired. Eric's career seemed to be very natural and smooth, however, he also realized that the life of a full-time artist may be very lonely. The relationship with Eric's new manager was far from ideal. He felt overwhelmed and started to fall apart with self-doubt. In between tours, he did everything, just to escape feeling lonely and the hardships of his lifestyle. By the time he was 26, he got to the point when he couldn't even play more. He was paralyzed by fear and started dreading being on the stage. The more successful he became, the more frightened he was by public appearances. For a period of 5 years, he struggled to play and find joy in guitar. Everything changed when he was 31 and had a student who had an incredible technique on the guitar. Working with this student allowed Eric to also improve his own technique to the extent that playing became easy again. He realized that the key to the classical guitar technique is based on the ability to discover what the hands are naturally inclined to do, instead of forcing them to do something unnatural.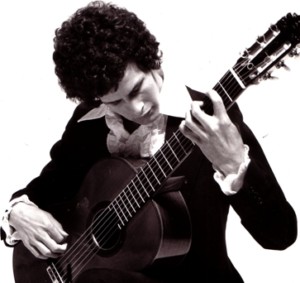 Eventually, in 2002 Eric booked another tour with around 40 concerts. However, he didn't see it at the time, but life would set him for another trial. Shortly, before the tour, one of his fake nails broke. Eric visited one of the local nail salons to repair the nail, but it turned out that the salon used unsterilized tools to remove the old fake nail. When he returned to the hotel, he started feeling very ill and ended up in a hospital. At first, the doctors thought it was just the flu, and they sent him back home. Very soon, the symptoms worsened and he had to be readmitted to the hospital. This time, the doctors found the root of the problem. It was a flesh-eating bacteria acquired in the nail salon. At this point, he was in a critical state and the doctors had to put him in a medically induced coma for nine days. Fortunately, Eric managed to fully recover, but it took the entire year to go back to guitar playing.
Despite all these difficulties and challenges, Eric is still strong and active in the guitar community. In 2004 he met his second wife, Virginia, who absolutely transformed his life. She encouraged him, more than anybody else, to keep playing and to keep developing as a composer. They spent 16 wonderful years together until Virginia passed away last September. This was another very difficult moment in Eric's life, but music helps him through this difficult time.
Eric's style of playing is very unique and expressive. It's very rare to hear such a deep and passionate sound these days. It's reminiscent of the style of the old masters from Spain. During his visit to GSI, Eric recorded eight pieces. His session started with two movements of J.S. Bach's "Lute Suite in E minor, BWV 996." The first movement, Präludium: Presto represents the form of the French overture. This form was widely used in the Baroque period. It usually consists of two parts that complement each other stylistically. The first part features a dotted rhythm divided by small improvisatory sections, while the second part is fast, and written in fugal style. The next movement, Allemande, has a different character. It's written in the Italian style which is more motoric, with fewer dotted rhythms compared to the French style. Eric recorded both of these movements on a 2015 Tobias Berg SP/AR. This guitar has double sides that give almost a "cathedral-like" presence to the sound. It's a great concert instrument with a bold sound.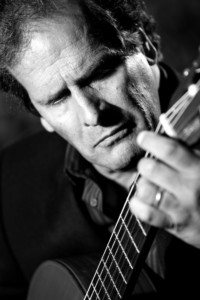 Eric's second piece was the famous "Moonlight Sonata" by Ludwig van Beethoven. "Moonlight Sonata" is just a popular name for this piece that became widely used after one critic used it after the composer's passing. The original title of the piece is Piano Sonata No. 14. It's probably the most well-known piano piece by Beethoven. Eric decided to record this piece on a 1969 Manuel Contreras SP/CSAR. Being loud and lively, this guitar is great fun to play, and the sound is characteristic of the Madrid style. It is focused, rich, and quite expressive.
In the third video, Eric performed "La Maja de Goya" by Spanish composer, Enrique Granados. This composition was originally written for voice and piano. It was inspired by the famous painting La Maja des nuda by the great Spanish painter, Francisco Goya. The first guitarist to perform it on the guitar was Miguel Llobet, and nowadays this piece is widely known as one of the most important Spanish pieces performed on classical guitar. Eric recorded this piece on a 2019 Brian Cohen's copy of a "1935 Hauser I." While a model of an older guitar, it is surprisingly loud with strong projection. The sound is bright and clear in character, but with great warmth and sophistication.
Eric is not only a classical guitarist but also a composer and arranger. He finished his recording session with his own arrangement of Jagger/Richards' popular hit song, "Paint It Black" recorded originally by the English rock band, the Rolling Stones. The lyrics of this song are about grief, death, and loss. This is the second video recorded by Eric on a 2019 Brian Cohen guitar.
The last three pieces are Eric's original compositions. "Grace" was composed spontaneously as a thanks-giving expression for surviving some difficult episodes in Eric's life. "Grace" is a musical prayer of overwhelming gratitude in spite of Eric's difficult past. This piece was recorded on a 1987 Manuel Velazquez CD/IN. Built extremely lightweight with sturdy construction, this guitar has a firm sound that is strongly reminiscent of the "teutonic" style as developed by Hermann Hauser I and carried on by Hermann Hauser II. The trebles are brilliant and sparkling while the basses are steady. The separation of the voices in this instrument is excellent.
Eric's "Bachiana" is strongly rooted in classical traditions and sensibilities. It's a piece that combines the elements of passacaglia and theme with variations. It was written to celebrate the birth of Eric's son, John. His original intent was to compose a "Bachian" work for the cello, but fortunately, it worked very well on the guitar. The beginning of this composition is reminiscent of Eric Clapton's "Tears in Heaven", while structurally it also bears similarity to Pachelbel's "Canon in D."
Eric's last recorded piece was his composition "Farmer's Hymn." It's a slow, melancholic, pastoral piece that evokes images of rural country life. For this piece, Eric picked a 2018 Rafel Moreno Rodriguez SP/CSAR – a very interesting instrument with a 6-strut system with a reverse fanning of the struts. To our ears, this seems to assist in making the top of this guitar more responsive and looser, yet with more clarity and focus to each note. Volume is also excellent without being boomy and a thick, dark sound is achieved in all registers.
Check out all of Eric's videos below. It was a pleasure for us to record him at GSI.
Leave a Comment