American Luthier, Andy Culpepper, Builds a New Spruce & CSA Rosewood Guitar for GSI. See the Sneak Peek Photos!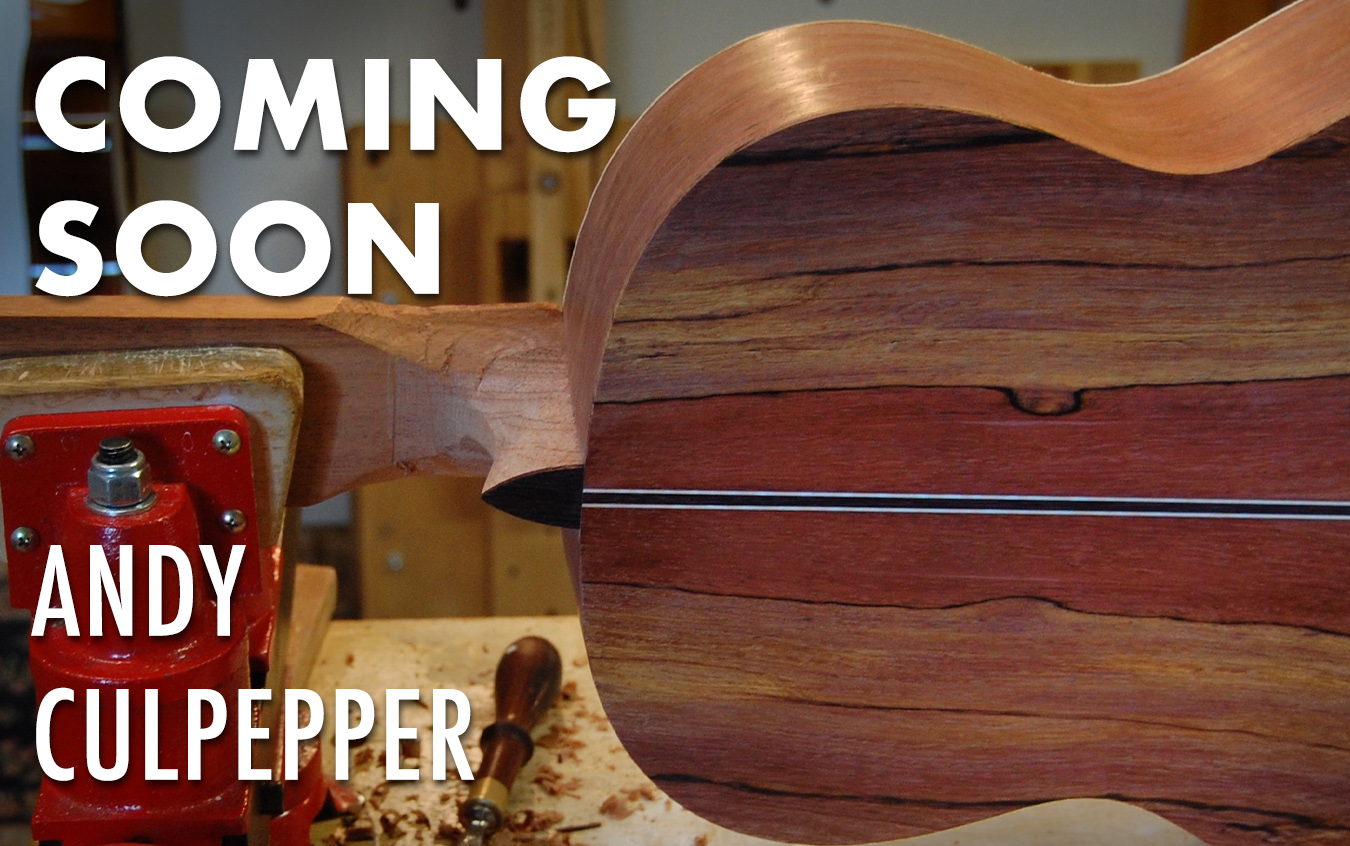 Our good friend, Andy Culpepper, is currently building a new guitar for us. Andy is an excellent maker and guitarist from Ithaca, New York. Over the years of our friendship, we watched his building style develop. He makes exceptionally well-made traditional Spanish-style guitars. In terms of the construction, Andy makes guitars with the "open bar" system of top bracing where the outer fan struts pass through openings in the harmonic bards. This system provides an extreme responsiveness, and clear, beautiful tone. This new instrument that we're getting is deeply rooted in Spanish aesthetics. Just like with his latest GSI guitar, Andy picked spruce for the soundboard, but this time, the back and sides are made of a gorgeous set of CSA rosewood.
We have some sneak peek photos for you from the construction process. See them below! If you're interested in this guitar, please let us know!