Andy Culpepper Builds a New Guitar for GSI with Beautiful Pernambuco Accents.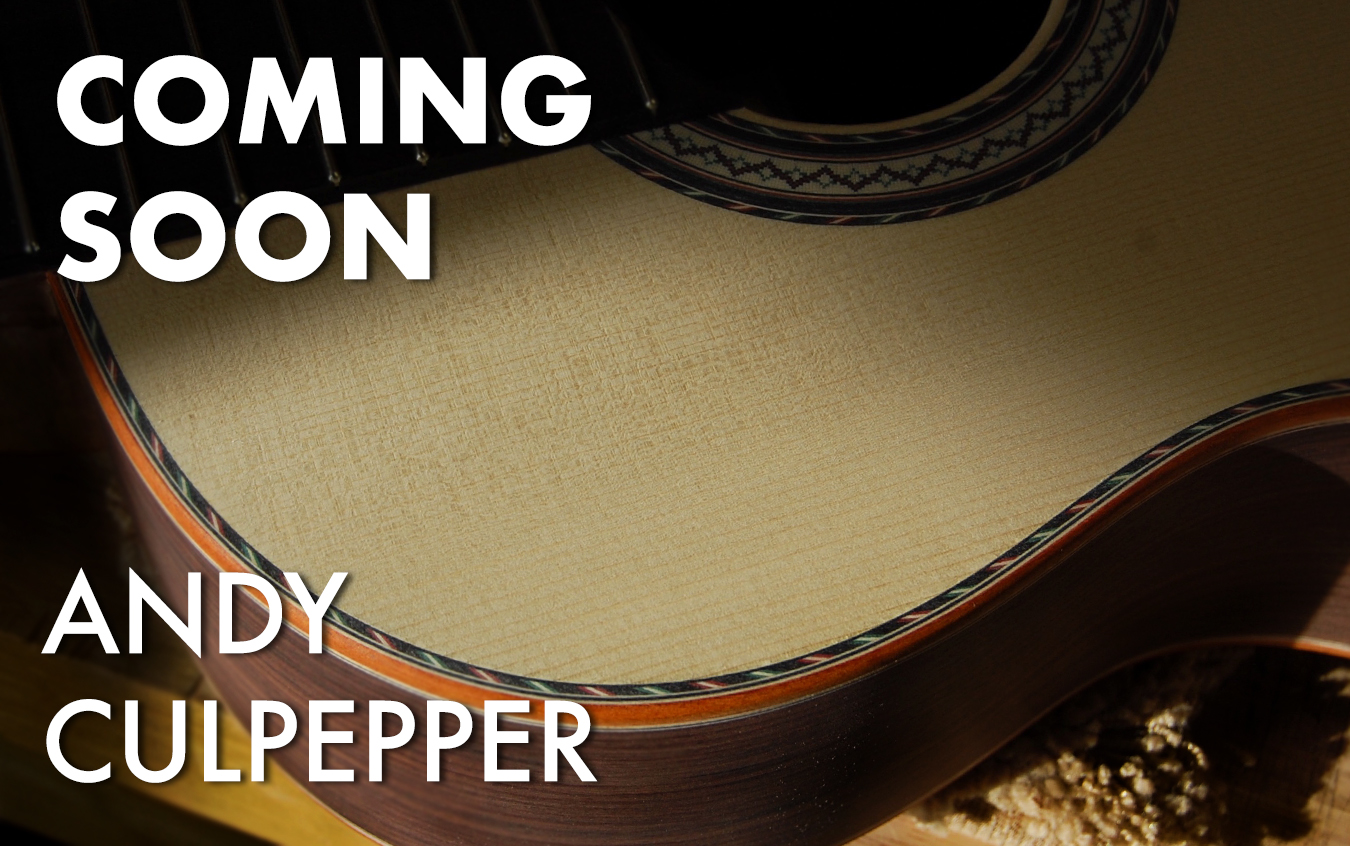 American luthier from Ithaca, New York, Andy Culpepper, is about to finish building his next guitar for us. Andy is a good friend of ours. We've known him for many years and have watched his building style develop. Andy is making exceptionally well-made instruments firmly rooted in the traditional Spanish style. He believes that the best guitars are still ones that follow the designs and ideas of Antonio de Torres (1817-1892) whom Andy greatly admires. 
In terms of the construction, Andy makes guitars with the "open bar" system of top bracing where the outer fan struts pass through openings in the harmonic bars. This results in an extremely responsive, clear and beautiful tone. His guitars are assembled by first joining the neck to the top to precisely establish the center line of the guitar. This assembly is placed face down on a solera, or workboard, and the sides are slotted into the heel block, and glued to the top with individual glue blocks called tentalones. Finally the back is fitted and the box is closed. The bridge is glued on before finishing, because Andy likes to play all of his guitars "in the white" and refine the voice by sanding the top if necessary.
Andy has shared with us some photos of his newest instrument. The guitar looks great and is rooted in traditional Spanish aesthetics. Andy used spruce for the soundboard and Indian rosewood for the back and sides. Especially noteworthy is the gorgeous reddish-orange pernambuco wood used for the bridge, head-plate and bindings. These exotic accents combined with the chocolaty, deep brown tint of Indian rosewood give this new guitar a very satisfying, yet still classic and elegant look. See the sneak peek gallery below!
Leave a Comment