Berlin Luthier, Angela Waltner, Builds a Guitar with Birdseye Maple Back and Sides!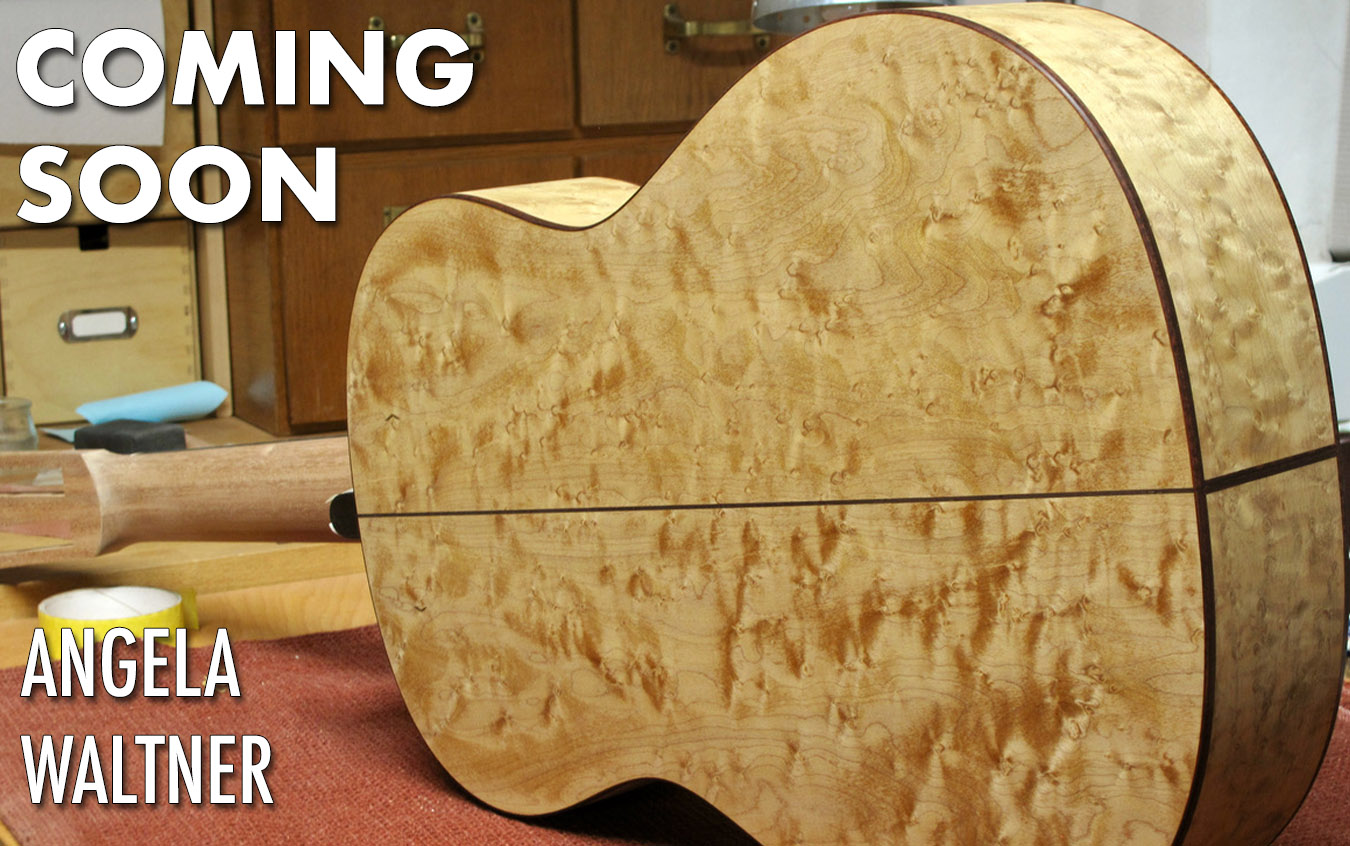 Angela Waltner, one of the Berlin Luthiers who was featured in the 14th issue of the Orfeo Magazine is currently finishing her newest guitar for GSI. This is going to be our third instrument from this talented German maker.
This guitar is Angela's "Anima" model which combines her fascination with luthiers of the past and her extensive research on guitar making. It combines the precision, clarity, and balance of the German/Viennese tradition of guitar-making with the depth and richness of sound of the Spanish style. It has a traditional five-fan bracing system with an added bridge bar.
As for materials, Angela used a set of bearclaw spruce for the soundboard and a stunning set of birdseye maple for the back and sides. The shellac is also a little bit darker compared to her previous instruments which is a result of Angela's most recent experiments.
Check out the photos below and don't hesitate to reach out to us with questions!
Leave a Comment