Anthony Gonzalez, the Voice of Miguel in Disney • Pixar's Animated Film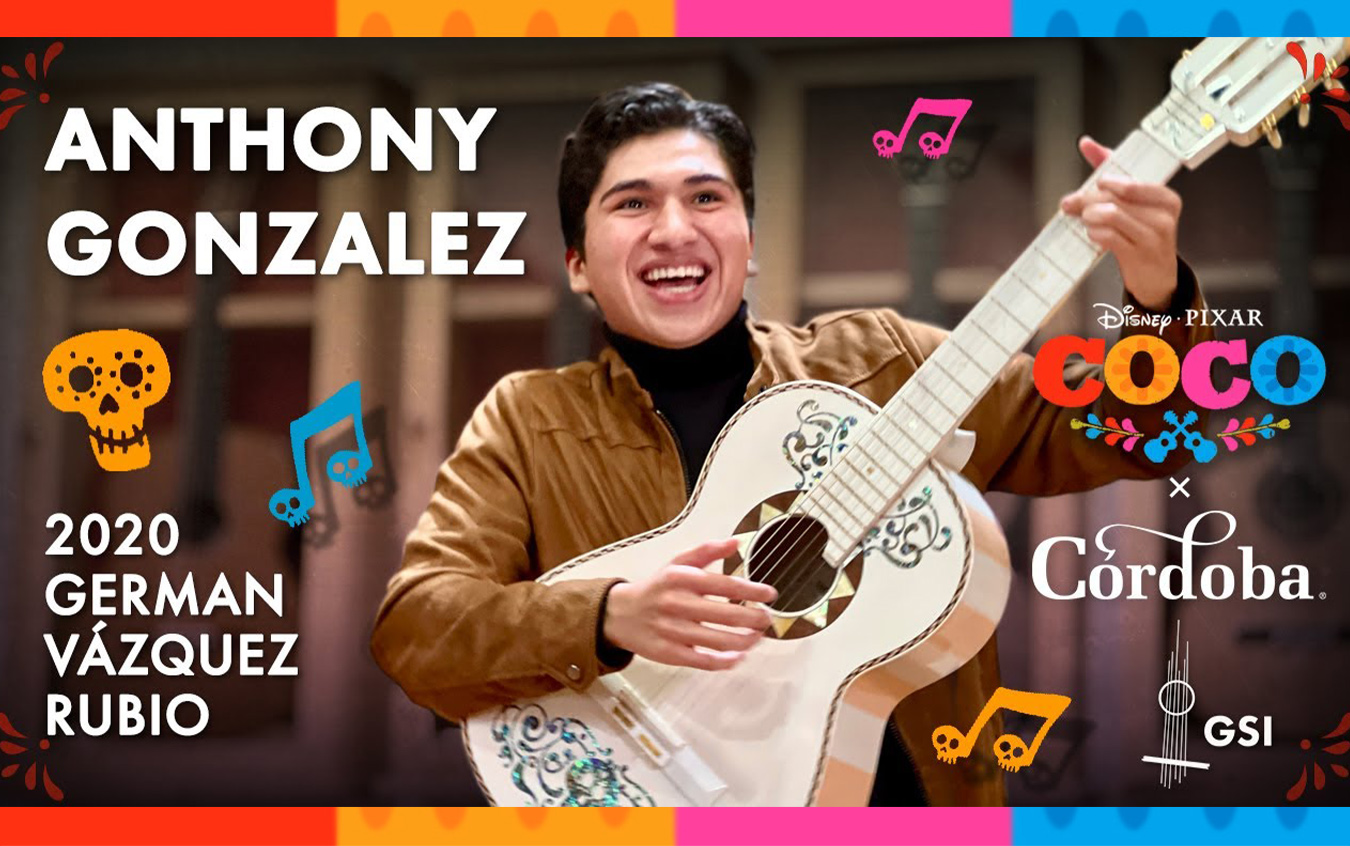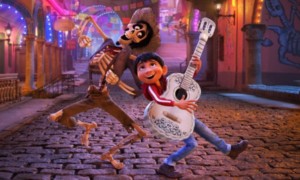 This week, we've published a very special video to celebrate Día de los Muertos 2021. At GSI, we're all fans of the Disney • Pixar animated film, "Coco" which is a must-see among all guitar enthusiasts. It wasn't only an award-winning blockbuster, but also a huge motivating factor for many children around the world to learn the guitar.
We had in our stock at GSI the highest replica of the "Coco" guitar which is Ernesto de la Cruz's / Héctor Rivera's, whimsical Mexican-inspired instrument. Disney, in collaboration with Córdoba Guitars, and luthier, German Vázquez Rubio, released a very unique series of high-end replicas of the "Coco" guitar, known from the movie as the guitar of Miguel, the main character.
The last "Coco" guitar from the limited series of the top-quality replicas – 2020 Disney • Pixar Coco x Cordoba Replica SP/MP couldn't find a more appropriate owner! Now it belongs to Anthony Gonzalez, who is the voice actor of Miguel, the main character from "Coco." It was his voice that sung the hit songs such as "Remember, Me" or "Un Poco Loco" in the movie. Now, you'll have a chance to hear what Anthony sounds like today! Check out our special Día de los Muertos video below!
Leave a Comment