Award-winning classical guitarist, Tom Clippinger, Records New Music at GSI.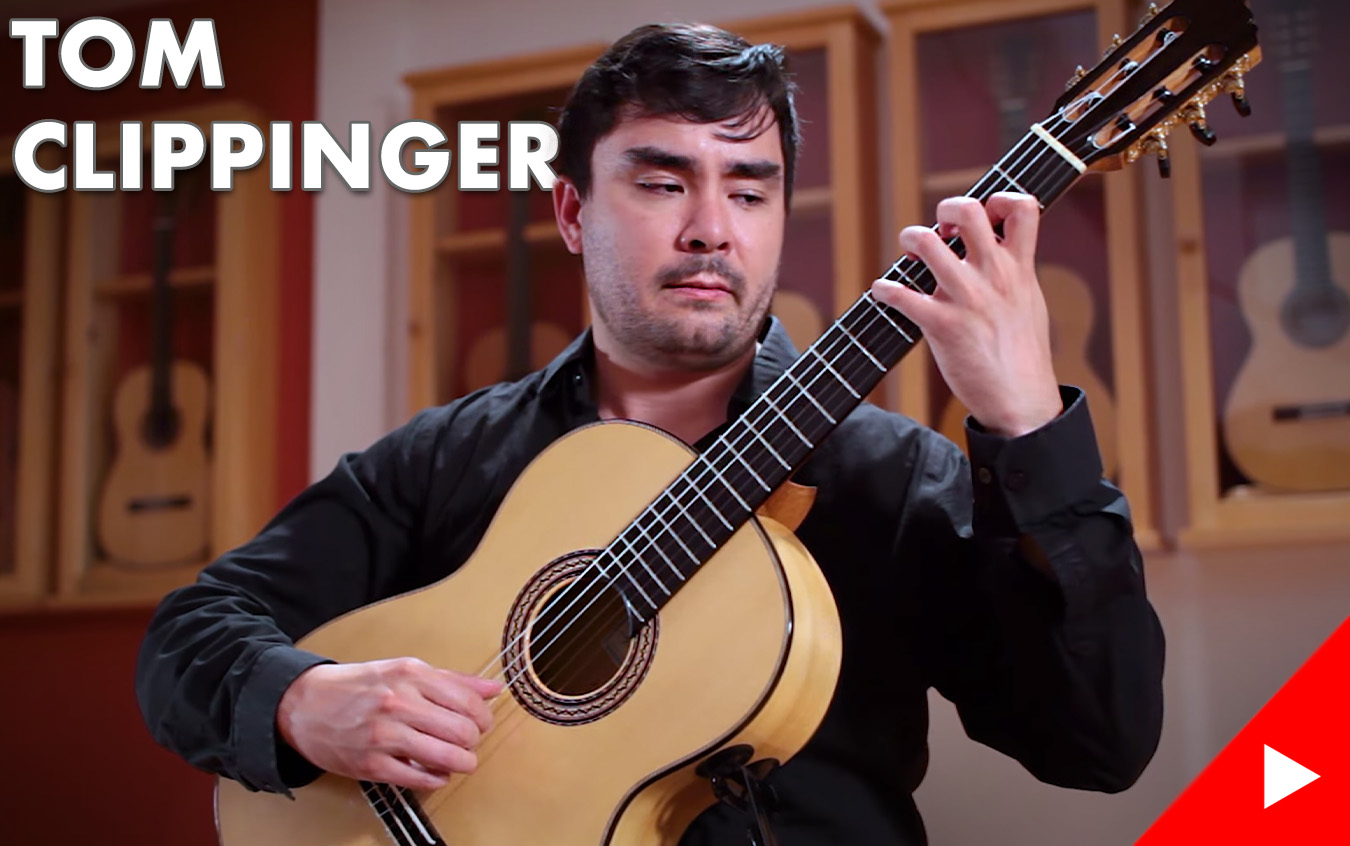 Tom Clippinger is an award-winning classical and electric guitarist. He received his Doctor of Musical Arts degree at the University of Texas at Austin. Before that, he also studied at the Peabody Institute of Johns Hopkins University and the Florida State University where he studied guitar with Bruce Holzman. Tom is also a founding member of the Austin Guitar Quartet, but in 2021, he left Austin and started the New York City Guitar Quartet with Jordan Dodson, Phil Goldenberg, and John Marcel Williams. Tom is an advocate for new music and often performs new compositions solo and with the quartet to expand the canon of classical guitar repertoire. He currently works at Christopher Newport University, Frostburg State University, and Virginia Wesleyan University.
While at GSI, Tom recorded five videos focusing on modern music. His recording session started with Julian Bennett Holmes' "Prelude" played on a 2022 Ariel Ameijenda "Confessional". The CSA rosewood used for this guitar's central strip, bridge, and head veneer was salvaged from a confessional in a very old church Rio de Janeiro, Brazil.
After that, Tom recorded Kile Smith's "Mazurka". For this video, Tom chose a guitar made by Paula Lazzarini, the winner of the most recent edition of the Antonio Marin Montero Granada Building Competition in Granada, Spain. A 2022 Paula Lazzarini CD/IN guitar is based exactly on the specs of the winning instrument - both in materials (cedar top, Indian rosewood) and construction details.
As the third piece, Tom played "Prélude" by Jean Françaix on a 2022 Juan Garcia Fernandez SP/CO. Guitars made by this maker are influenced by the Miguel Rodriguez style of instruments, both in sound and playability. The attack of this guitar is very brilliant and crisp. This is a fantastic value for a concert classical deeply rooted in the Andalusian school of guitar building.
Next, Tom performed Charles Wuorinen's "Hexadactyl". For this piece, Tom chose a 2020 Masaki Sakurai "Concert-R" SP/IN. This guitar has plenty of power for any concert situation, as well as a beautiful, classic design - perfectly executed!
As the final piece, Tom recorded a composition entitled "Bosporus" by another artist whom you might know from the GSI YouTube channel - Celil Refik Kaya. In this video, you can hear the sound of a 2021 Andy Culpepper SP/CY guitar. Although built with a wood combination more associated with flamenco (spruce for the soundboard with cypress for the back and sides), it is a guitar that sounds both at home as a classical or if pushed - a flamenco.
Check out the videos below!
Leave a Comment