Baltimore International Guitar Competition 2022 With $60,000 in Cash and Prizes!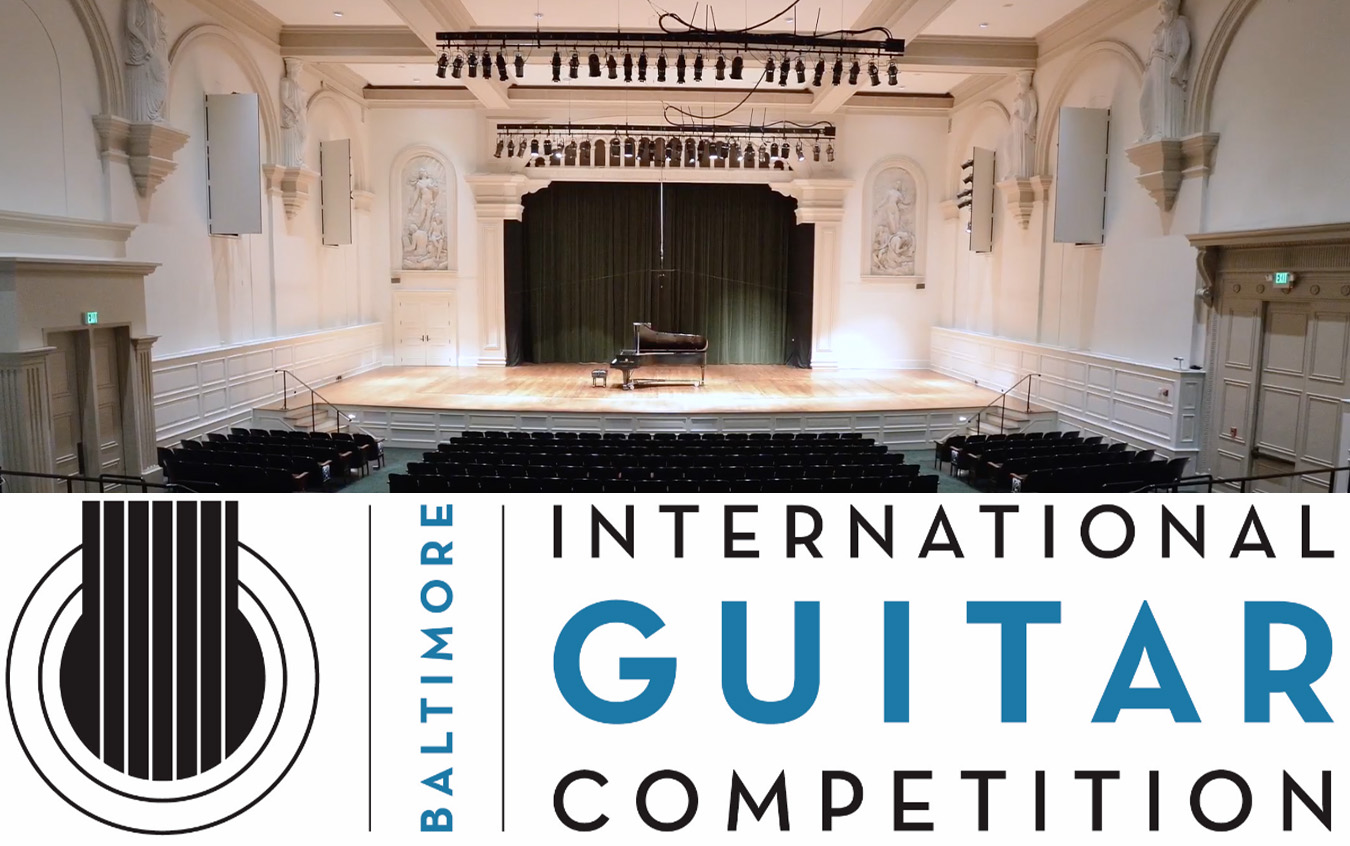 This upcoming year, classical guitarists ages 15-34 from around the world will have a chance to participate in the Baltimore International Guitar Competition! There is $60,000 waiting for the winners in cash and prizes, so check out the repertoire list (learn more) and apply! The application process will be posted online on February 1st, 2022, but since there are some obligatory pieces it's good to start practicing now. The deadline to submit your video is July 8, 2022.
The semi-finals will take place on September 20-21, 2022 in Baltimore, MD, and the 3-day final round consisting of three performances will take place on September 22-25.  
Below, you'll find two videos with the artistic director of the festival, Manuel Barrueco. The first video features a presentation of the Friedberg Hall of the Peabody Conservatory – a stage that hosted Andres Segovia, Julian Bream, John Williams and many other legends of classical guitar. In the second video, you'll find Meng Su's interview with Manuel Barrueco who discusses more details about the competition.
Leave a Comment