A Stunning Birdseye Maple Guitar Is Coming Soon to GSI From Erez Perelman's New Workshop in Canada!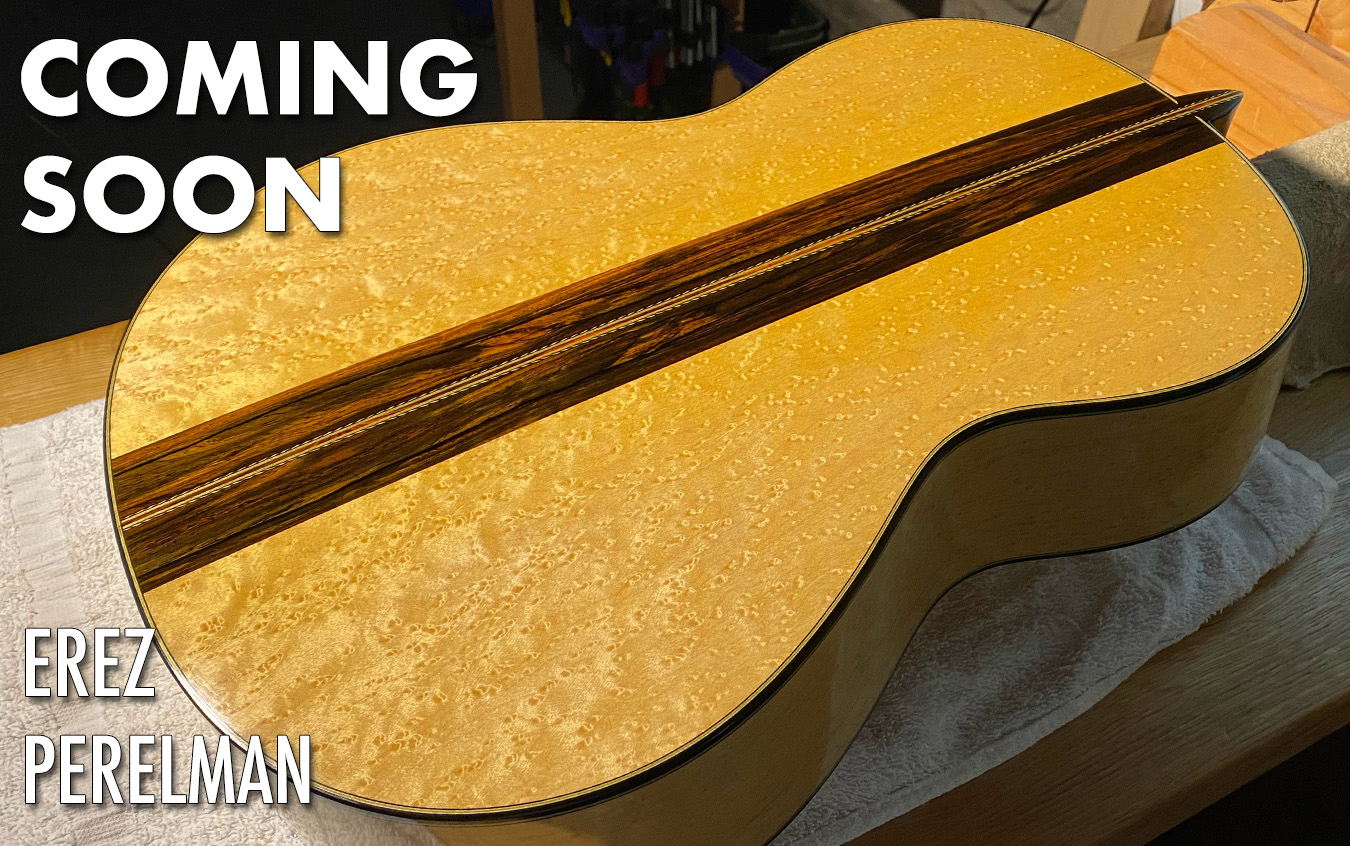 There are new interesting updates from Israeli luthier, Erez Perelman. Erez has recently moved his workshop from Israel to Canada, and soon he'll finish building a new guitar for us made with stunning wood that he recently started working with - Birdseye maple. Initially, based on the wood's raw state tap tone, Erez wasn't sure if it would produce the type of sound he loves in his guitars. However, he was strongly encouraged to use it by his good friend and exceptional player, Daniel Schatz. Erez had never worked with birdseye maple, but knowing that many legendary luthiers like Antonio de Torres used this wood, he decided to take the challenge and the results are stunning! Erez discovered that his set of birdseye maple held hidden beauty that wasn't immediately apparent. The end result was a guitar built for Daniel Schatz that embodies a harmonious blend of craftsmanship, history, and personal connection.
You can listen to Erez's first birdseye maple guitar in the video below. Currently, Erez is also finishing building a guitar for GSI with the same wood and we have some sneak-peek photos from the building process. They're available below the video. Check out the photos and let us know if you are interested in this guitar.
Leave a Comment