British Luthier, Jake Fuller, Has Finished Building Another Guitar For GSI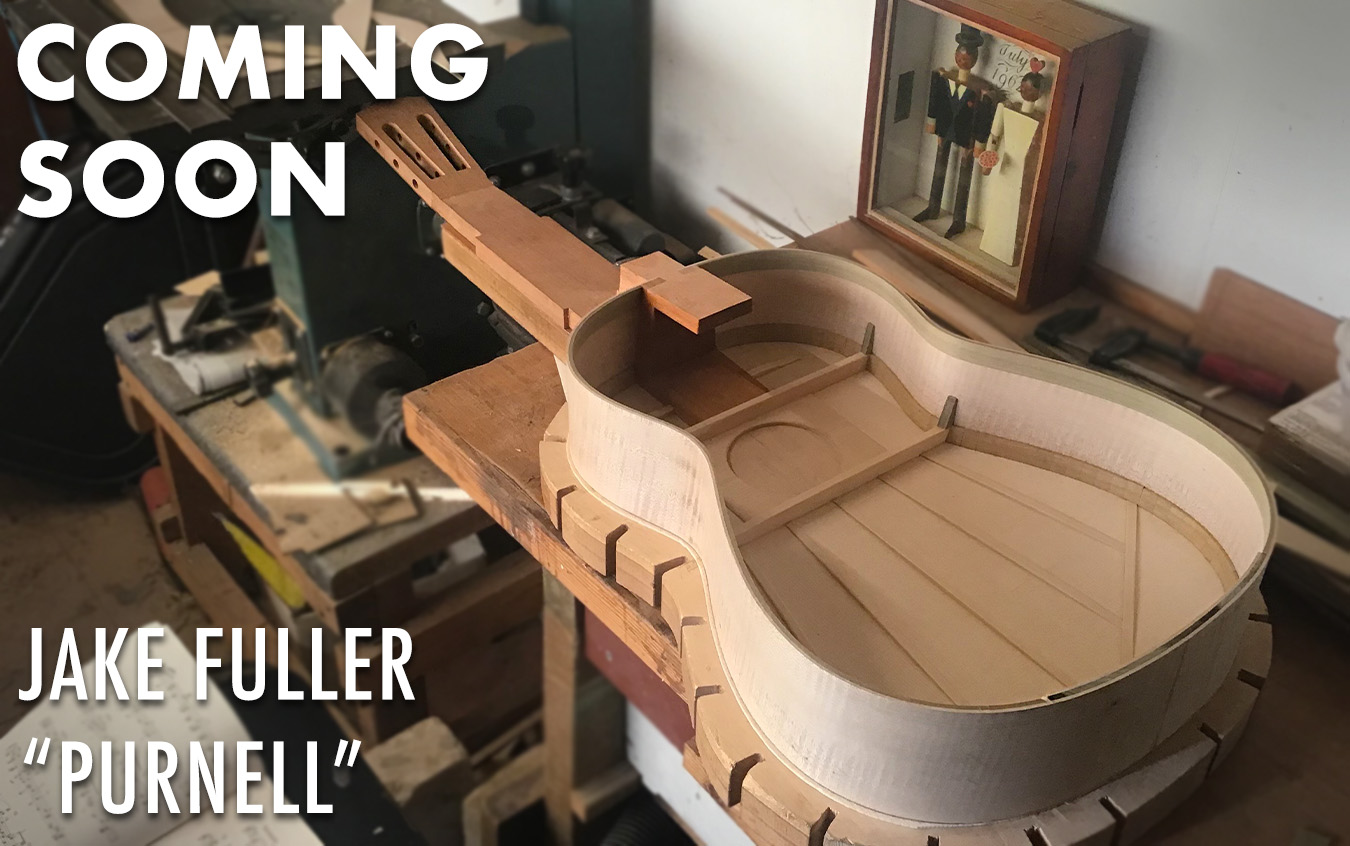 British luthier, Jake Fuller, has shared with us sneak peek photos of his next guitar built for GSI. This time it's going to be a spruce-top guitar with a two-piece back and sides made with a beautiful set of flamed maple.
Jake comes from a family with a long tradition of wood crafting. His grandfather was a wheelwright who made almost anything you could imagine out of wood. Unfortunately, Jake never had the chance to meet his grandfather as he died fairly young due to complications with the loss of his leg at Ypres during World War I. However, family traditions about him have played a very important role in Jake's everyday life and work. Even nowadays Jake cherishes his grandfather's tools that he inherited. Before being passed on to Jake, the tools were also used by Jake's father who made toys for a living. These long-time family traditions and love for creating things out of wood have resulted in the highest quality guitars that Jake has been building in his workshop.
Below, you'll find a video of D'Addario artist, Renata Arlotti, playing J.S. Bach's "Prelude" from "Cello Suite No. 2, BWV 1008", as well as, Mario Castelnuovo-Tedesco's "Tonadilla (In The Name Of Andres Segovia)" on our new instrument. We filmed it on location in England before shipping the guitar to California.
Check out the sneak peek photos below. We expect this guitar to arrive in our showroom very soon, so don't hesitate to reach out to us if you are interested in this instrument.
Leave a Comment