Chika Inoue & Scott Morris Host a Weekly LIVE CHAT Show on Facebook. Their Next Guest is Pepe Romero!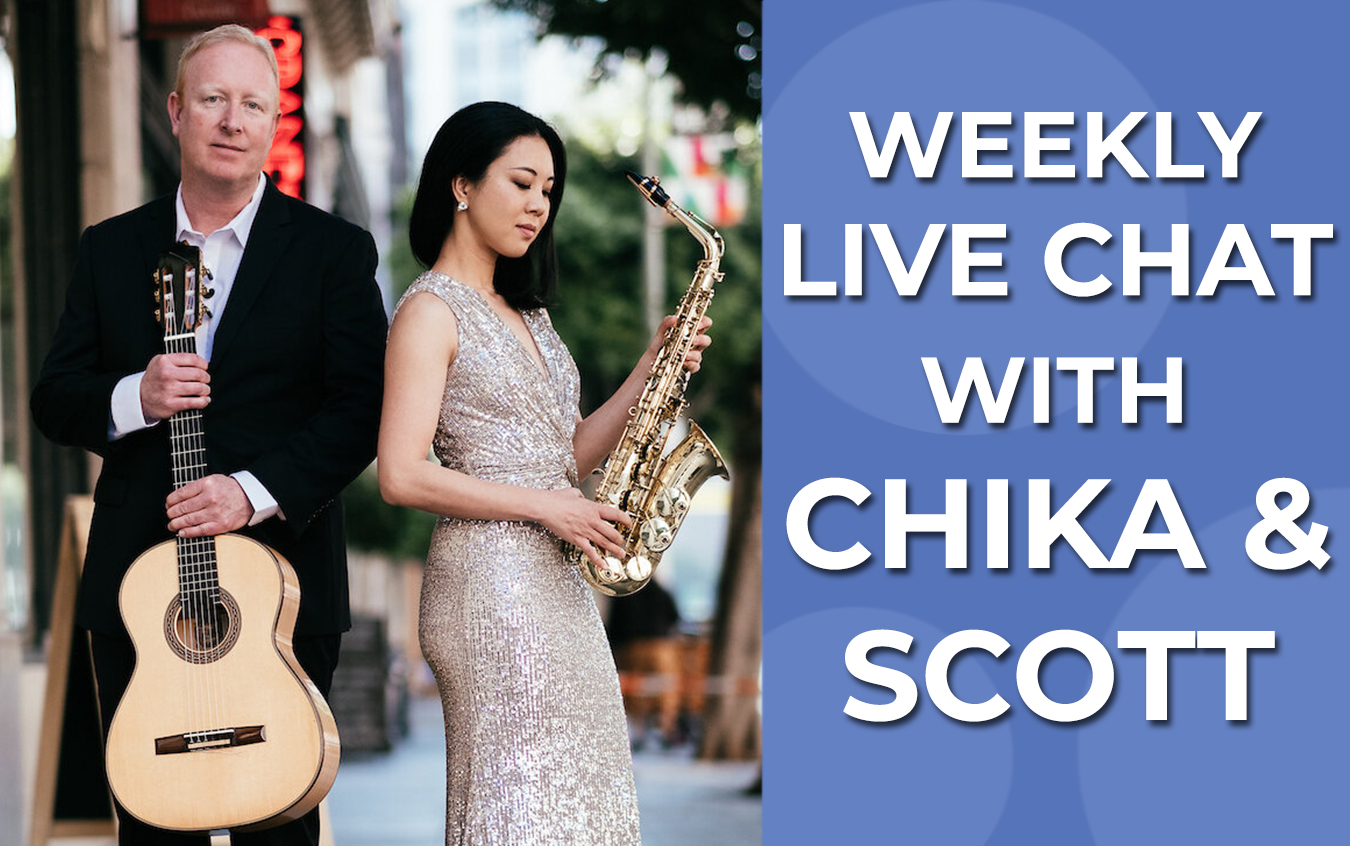 Chika Inoue and Scott Morris have been performing together since 2016 and have completed a number of successful tours in the US and Europe. The duo recorded several music videos for GSI featuring the music of Isaac Albeniz filmed in Gerona, Barcelona, Mallorca, and Granada, Spain. Chika and Scott were also interviewed in our short video series, GSI Story Time. They are master arrangers who take full advantage of the unique sound of saxophone and classical guitar. Their beautiful performances led to the release of their debut album, Unfettered, which was recorded in Studio A at the famous Capital Studios in Hollywood, California.
Chika and Scott are also known as excellent hosts of weekly live chats on Facebook. They discuss very important topics including: staying creative during lockdown, playing music with others, growing the "classical" audience, and finding your voice as an artist. Their past guests include great musicians and teachers such as: Andrew York (guitarist & composer), Douglas Masek (saxophonist), and Ron Borczon (guitarist & music therapist). You'll find all previous episodes below, or you can join them live on Wednesdays at 7 p.m. PST on Facebook @chikaandscott. The most recent show featured an absolute legend of the classical guitar, Pepe Romero!