Cocktail List - A New Composition by Stephen Goss Performed by Zoran Dukić and Aniello Desiderio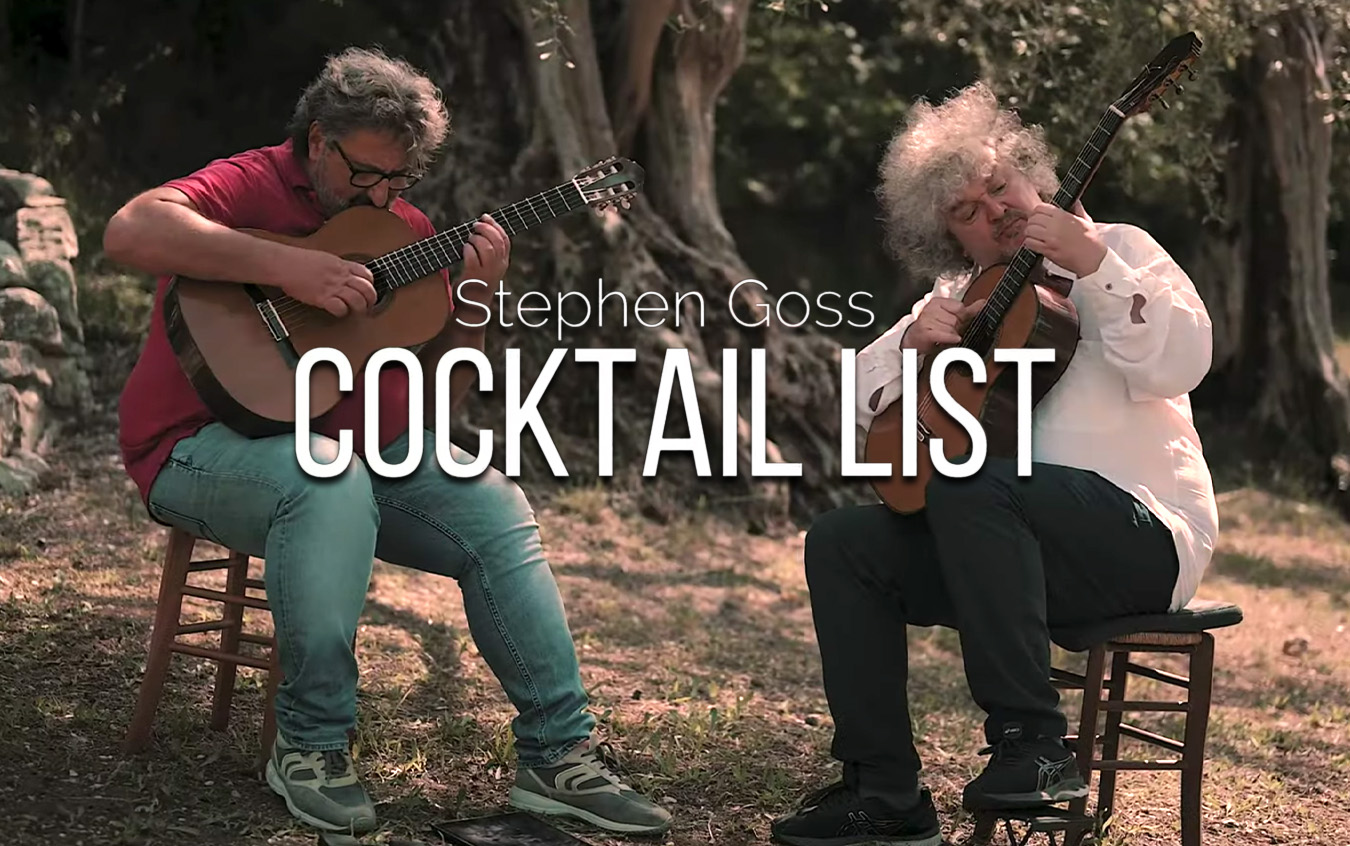 Our friends from GuitarCoOp and D'Addario have recently released a beautifully recorded video of a new composition by Stephen Goss - "Cocktail List".
"Cocktail List" is a collection of twelve miniatures for two guitars commissioned by Zoran Dukić and Aniello Desiderio. The cocktails vary in length from just a few seconds to around three minutes. They take in a broad range of musical styles from Italian opera to Brazilian choro, from Berlin cabaret to Detroit funk. Many of the cocktails parody or pay homage to specific musical genres, while others are adaptations or distortions of existing music. For instance, "Iron Lady" draws on the style of Elgar's 'Pomp and Circumstance' marches, while "Negroni" evokes the film scores of Ennio Morricone. "Alabama Slammer" is an arrangement of Kurt Weill's "Alabama Song", whereas "Caipirinha" and "Vieux Carré" rework pieces by Nazareth and Gershwin respectively. "Manhattan", written in collaboration with pianist Graham Caskie, draws on several sources, including music by Rachmaninoff, Chopin, and Gershwin (again).
Zoran Dukić and Aniello Desiderio gave the first performance of "Cocktail List" at the Kurfürstliches Schloss, Koblenz, Germany, on 2nd June 2022, as part of the 30th Koblenz International Guitar Festival. The piece was funded by invited individuals who each chose a cocktail to be characterized in music, either for themselves or as a gift for someone else.
Check out the full video below!
Leave a Comment