Coming Soon: A New Sebastian Stenzel Guitar with Enhanced Wood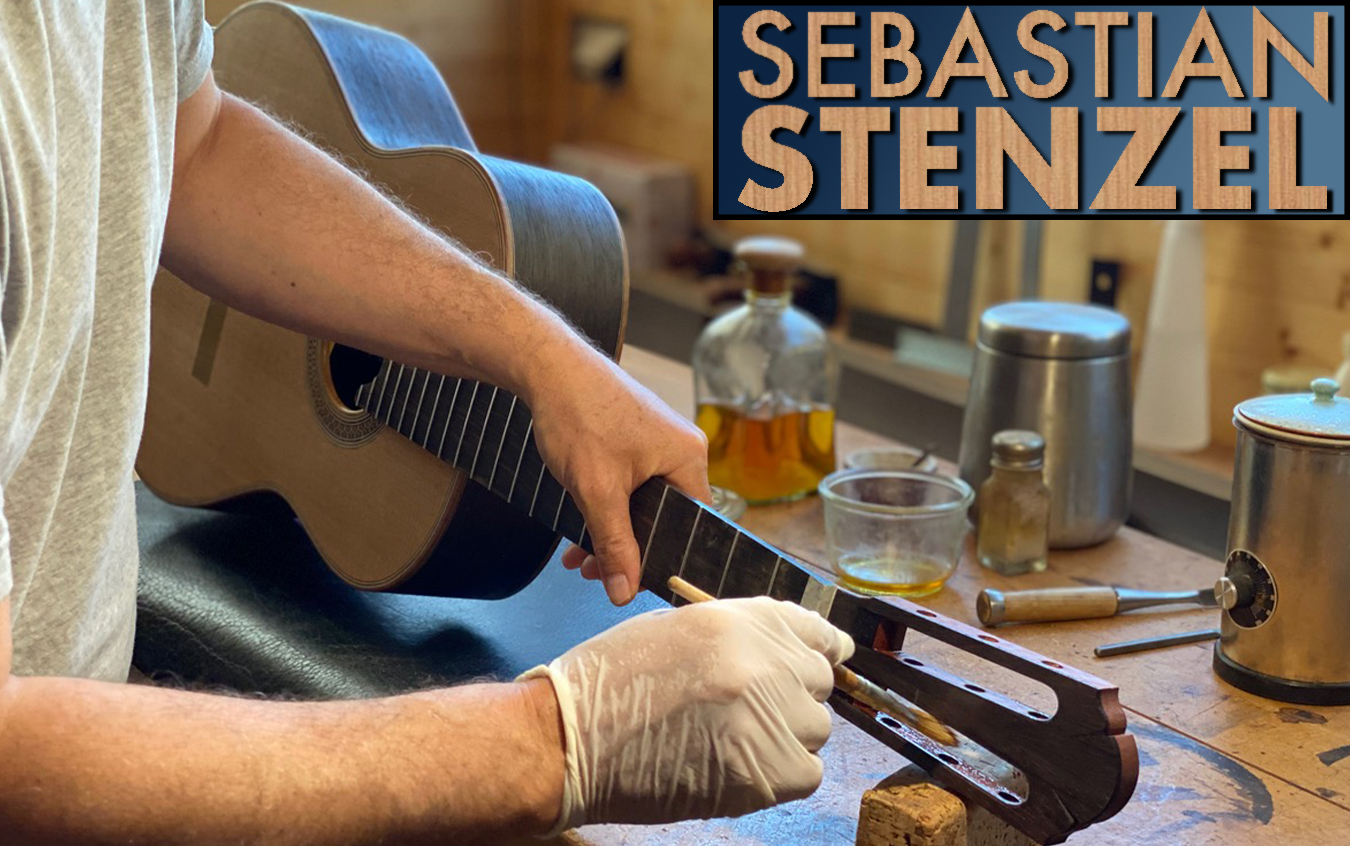 About 10 years ago, Sebastian Stenzel told us about a new type of soundboard he had invented, which he called the Enhanced Wood soundboard. At that time, he refused to tell us precisely what it is and how it was made because he was considering applying for a patent. He only told us that it is a new type of laminated soundboard, providing an enhanced dynamic range and enhanced malleability of sound, made for players who want to push the limits of nuanced musical expression.
Now he has finally decided to make the invention public, and at the same time to announce that we are going to be receiving his latest Enhanced Wood guitar with cedar soundboard and CSA rosewood back and sides, soon – you can see photos below of the guitar during construction as well as in its finished state. Sebastian told us that he chose dark, solemn CSA rosewood back and sides for this guitar, so as not to distract from its sound qualities. The restrained, yet exquisite decoration uses only the natural colors of the woods. The bridge and the bindings are from flamed sorb tree, the fingerboard is from 50-year old ebony stock from India.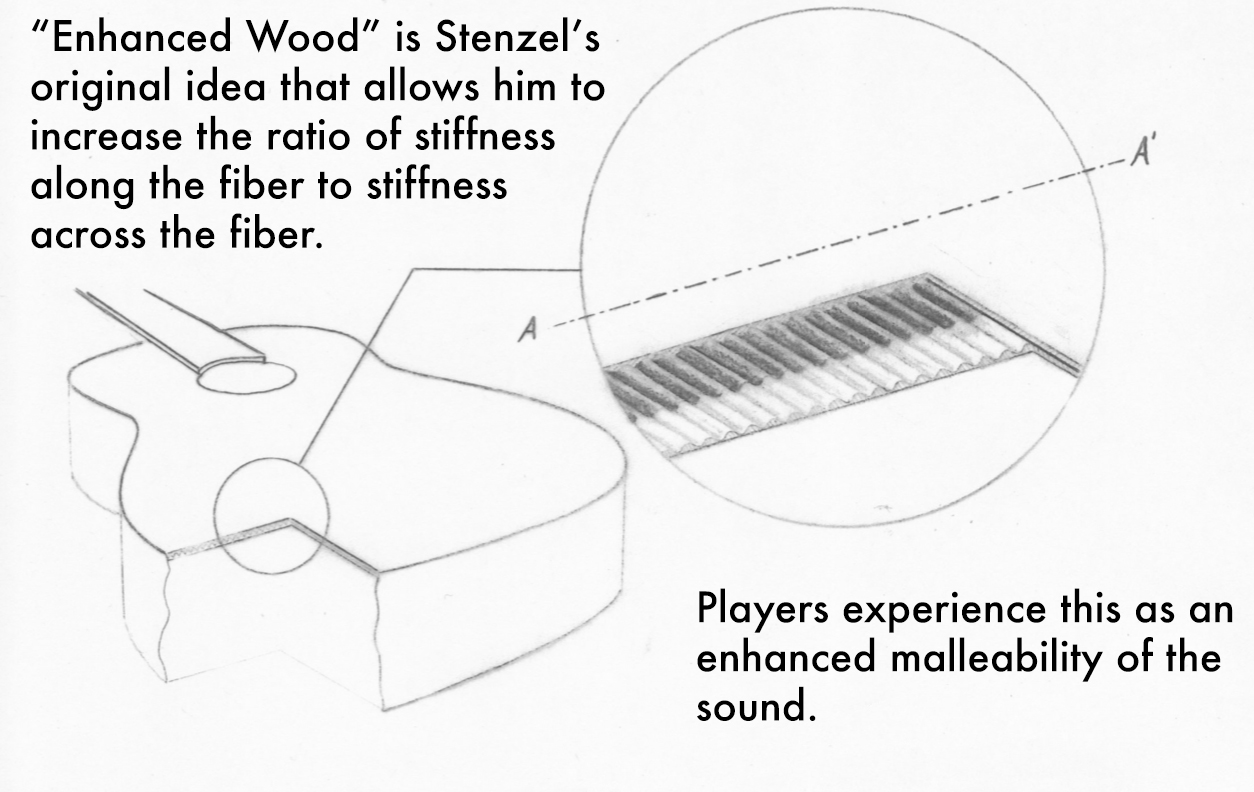 It goes without saying that the guitar has all the features unique to all of Stenzel's guitars, including the double-warped fingerboard, the improved intonation, the asymmetrical neck profile and more (Click here to learn more details about the special features of Sebastian Stenzel's guitars) Newly published and detailed information about the Enhanced Wood soundboard can be found on Stenzel's website:
Leave a Comment