Coming Soon: Annette Stephany builds a new guitar for GSI inspired by the 1910 Manuel Ramirez.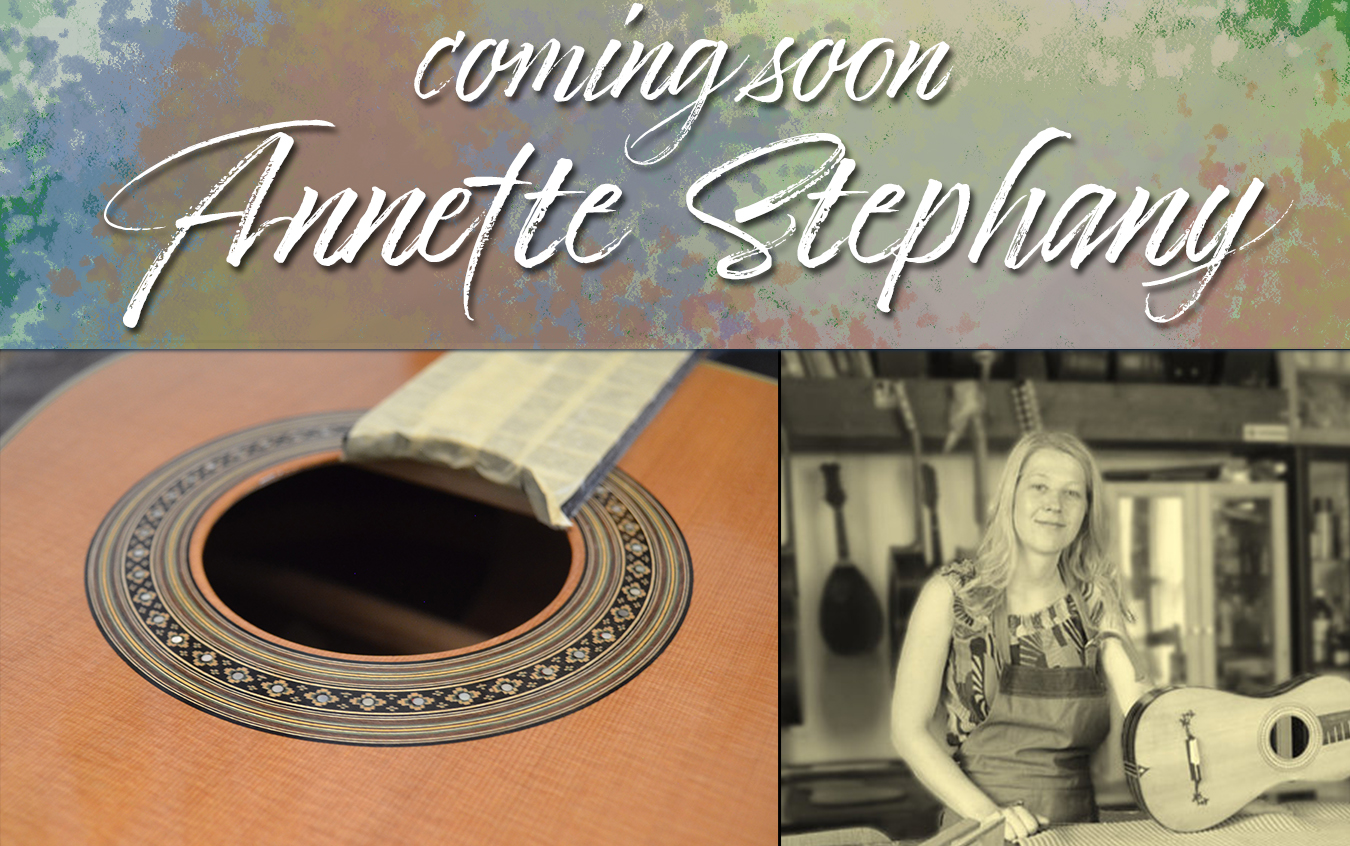 We've received some sneak peek photos of Annette Stephany's newest GSI guitar. This will be her first instrument shipped to us with a 2021 label.
This new guitar will be finished in about two weeks and will probably be one of the first instruments marked with a 2021 label. Annette told us that this new guitar will be a slightly modified Manuel Ramirez model based on the original from 1910 owned by Annette's mentor, Lorenzo Frignani. The soundboard is cedar and for the back and sides, Annette chose African rosewood. For the bracing, Annette used a 7+2 symmetrical system copied from the aforementioned Ramirez. Compared to the original, the sides are a little higher, the back is slightly more curved and the saddle is inlaid into the fingerboard – just like in Annette's other guitars.
Annette has also come up with a new rosette design with pearl ornaments and decorations kept in naturally fitting colors (green and brown). This design came to Annette's mind when she was browsing through several photos of Santos Hernández guitars.
Annette's familiarity with Frignani's original Ramirez guitar has proven advantageous in capturing the spirit of Manuel Ramirez guitars – a very natural, earthy quality of sound. We're looking forward to seeing this guitar in our store in early 2021, in the meantime, check out the sneak peek gallery below!
Leave a Comment