One of the Most Talented Young Italian Luthiers, Daniele Marrabello, Builds Another Guitar for GSI.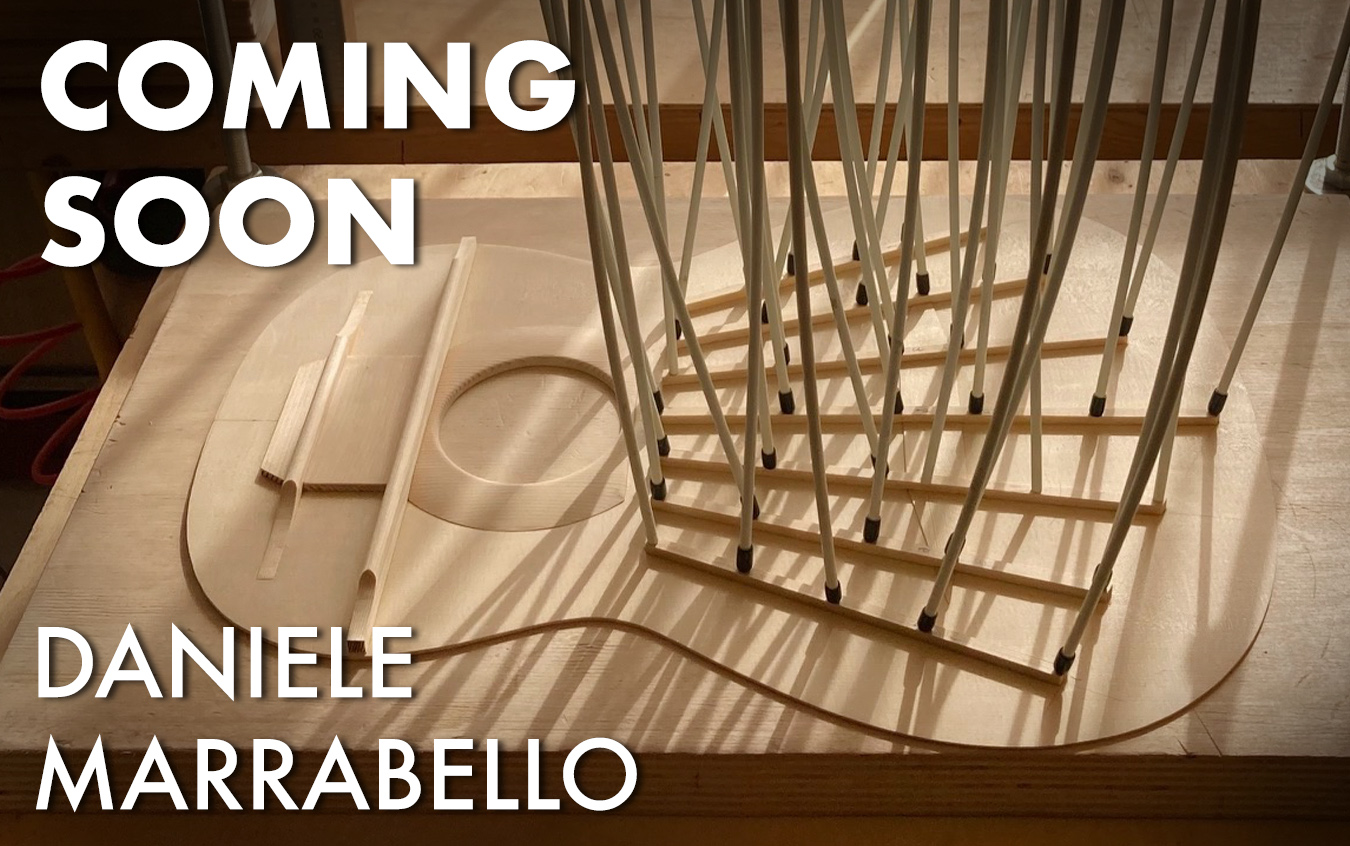 Italian luthier from Milan, Daniele Marrabello, has shared with us some sneak peek photos of our new guitar. Just like in the previous instruments featured at GSI, Daniele used a beautiful set of Swiss spruce for the soundboard and Indian rosewood for the back and sides. The rosette also features his one-a-kind rosette design with half-herringbones inlays.
In our opinion, Daniele is one of the greatest younger talents currently on the Italian guitar-making scene. Since 2012, he has been working in his workshop in Vimodrone, near Milan. Over there, he builds traditional instruments with particular attention to the beauty of the details and of the exceptional materials used. This quality is also reflected in a sound. His guitars are appreciated by guitarists in Italy and abroad.
Daniele's style is mostly inspired by the works of Hermann Hauser I and the Spanish luthiers: Antonio de Torres, Domingo Esteso, and Enrique Garcia. His approach is both scientific and instinctual, so on one hand, he skillfully measures the wood's specific weight and the flexibility to gain some objective parameters with which to work, but then he always follows his own musical sensitivity and experience in crafting the wood. Daniele also considers the aesthetic details to be very important and has worked very hard to find a pleasing design that he can combine with the best materials he can source.
Check out the sneak peek photos below!