Coming Soon: Florian Blochinger builds a new guitar for GSI from… TIGERWOOD!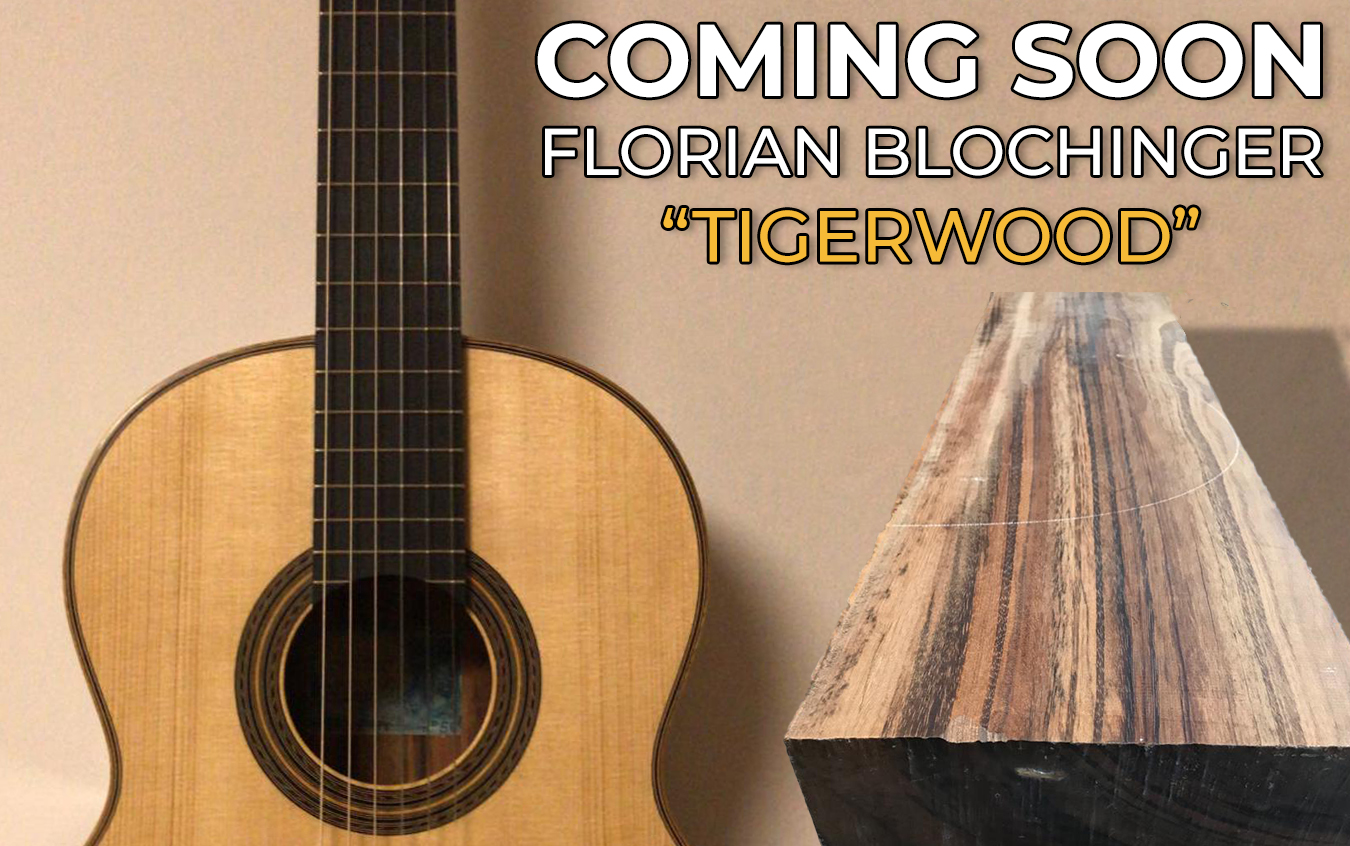 Our dear friend, Florian Blochinger, has shared with us some sneak peek photos of his new GSI guitar. This time Florian decided to use an unconventional type of wood for the back and sides – Tigerwood!
This is going to be the first guitar made of this type of wood that will be featured in our store. Florian told us that this set of tigerwood was initially acquired by his father, Edmund Blochinger, about 20 years ago. Edmund cut this set of wood during his time, however never had a chance to use it for one of his instruments despite David Collett, the president of GSI, asking him for years to do it! When Edmund cut the log, he yielded about 7 sets from it. He mentioned that aside from it having a very beautiful and unique color and wood grain, it's very similar in weight and density to rosewood. Edmund finally agreed to pass along this coveted wood to his son, Florian, who pestered him for quite some time to use it for his guitar. We couldn't be more thrilled to see this wood being used for Florian's newest GSI guitar!
We're looking forward to seeing this wood being masterfully transformed into a guitar by Florian. We can already tell from the sneak peek gallery below that the tigerwood looks absolutely stunning!