Korean luthier, Woonsun Lee, builds his newest GSI guitar from his limited stock of wood.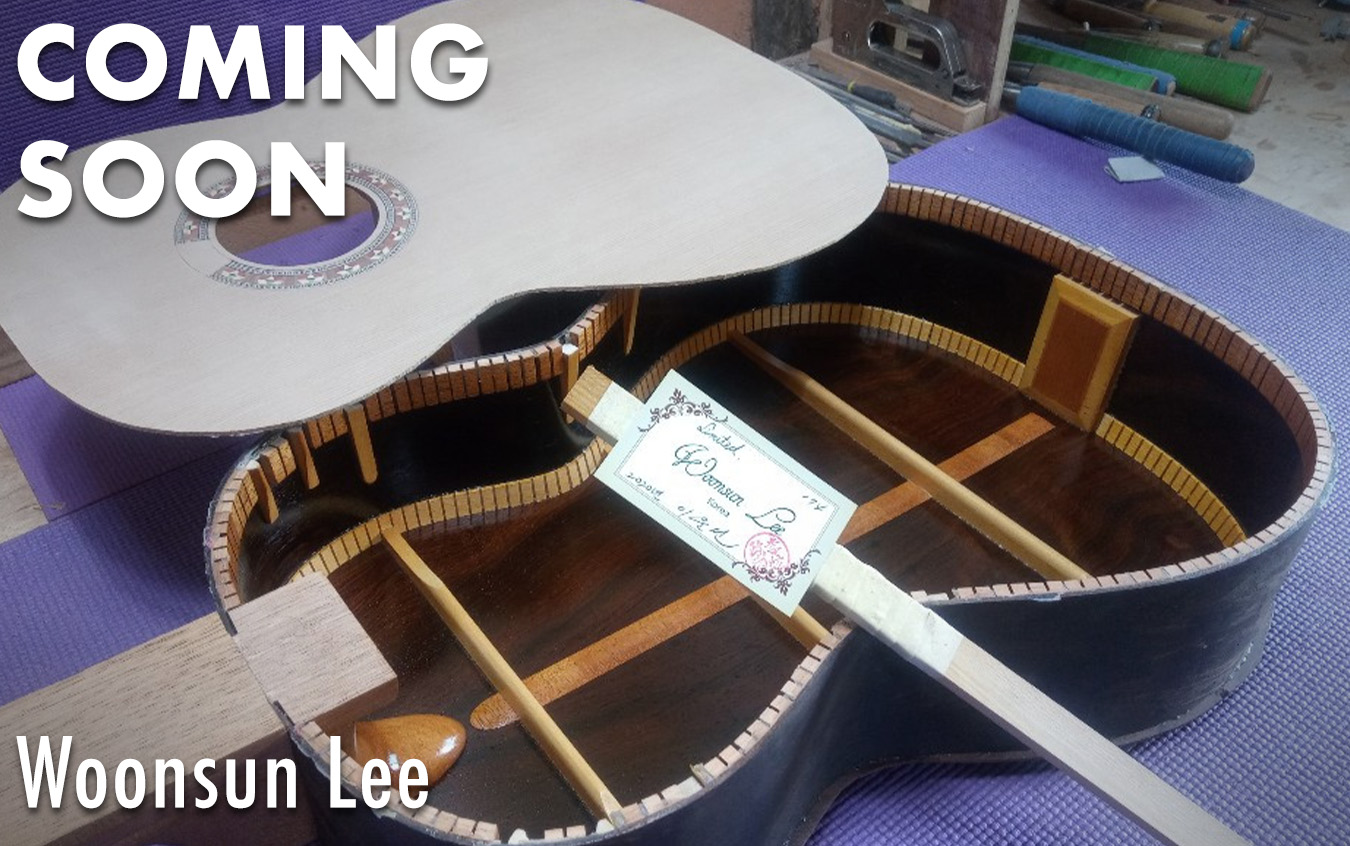 We've received photos of the newest GSI guitar made by a Korean-based luthier, Woonsun Lee. Woonsun has been drawn to the classical guitar his entire life. Initially he started studying the guitar as a player, then he eventually found his calling in guitar-making.
Before establishing his own workshop in 2009, Woonsun worked as an apprentice where he had a chance not only to build hundreds of guitars, but also to expand his knowledge on Bouchet and Torres models. Since founding his own workshop, Woonsun has been building only concert-level instruments. His style is understated, yet elegant. His perfect execution of details is visible at first glance. Especially noteworthy is his elegant rosette design that features an origami-lotus motif. Just like the previous instruments made by this maker, this new GSI guitar looks unique and very tasteful. In terms of the sound, Woonsun's guitars always aim to produce as natural of a sound as possible. This particular guitar is made of a beautiful set of CSA Rosewood (coming from a limited stock) used for the back and sides. The soundboard is made of a beautiful set of cedar that gives a full, rich sound yet retains great clarity and separation between voices at the same time.
GSI is pleased to be the exclusive US dealer for Woonsun Lee. We're looking forward to playing this new and very gorgeous instrument in our showroom.
Leave a Comment