D'Addario Artist, Renata Arlotti, Records In England On Our Newest Jake Fuller "Purnell" Guitar.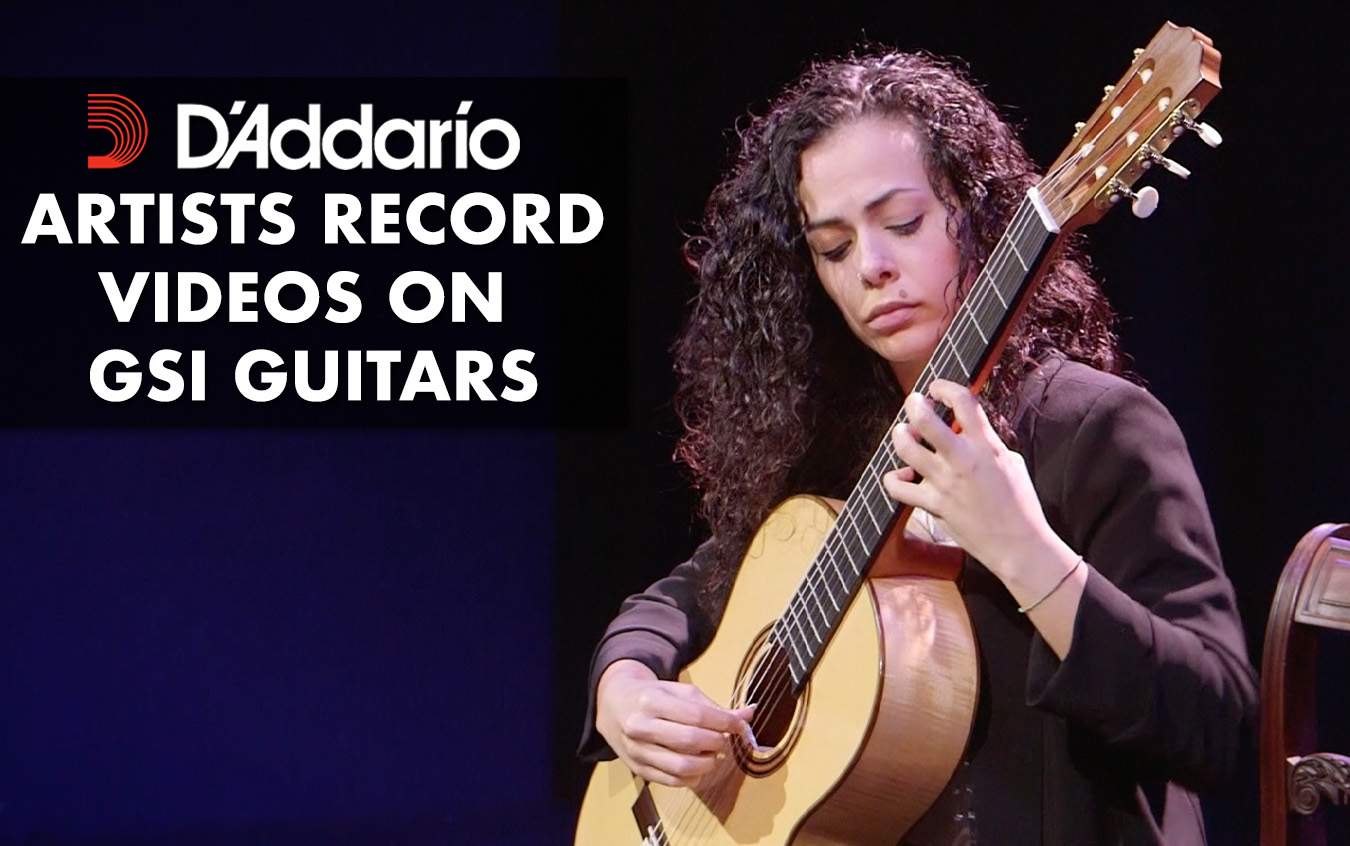 We have for you new videos produced in collaboration with D'Addario strings. Our two new videos feature D'Addario artist, Renata Arlotti playing Johann Sebastian Bach's "Prelude" from the "Cello Suite No. II, BWV 1008" and Mario Castelnuovo-Tedesco's "Tonadilla" (on the name of Andres Segovia).
Italian guitarist, Renata Arlotti, began learning classical guitar in her hometown of Sassari and has continued her studies in Milan under the tutelage of Lorenzo Micheli. She received her Bachelor's degree from the Conservatoire de la Vallee D"Aoste and her Master's degree from the Conservartorio della Svizzera Italiana in Lugano. Then, she simultaneously continued her classical guitar education in two places - She studied in England at the Royal Academy of Music in London with Michael Lewin, David Russell, and Fabio Zanon, as well as in Italy, at the Accademia Musicale Chigiana in Siena in the class of Oscar Ghiglia.
In this video shot on location in England, Renata is playing on a 2023 Jake Fuller "Purnell" SP/MP which is going to be very soon available for purchase in our store.
Renata plays on D'Addario strings.
Leave a Comment