Erez Perelman Builds Another Guitar for GSI from Rare Israeli Cypress Wood. See the Photos and Watch the Video!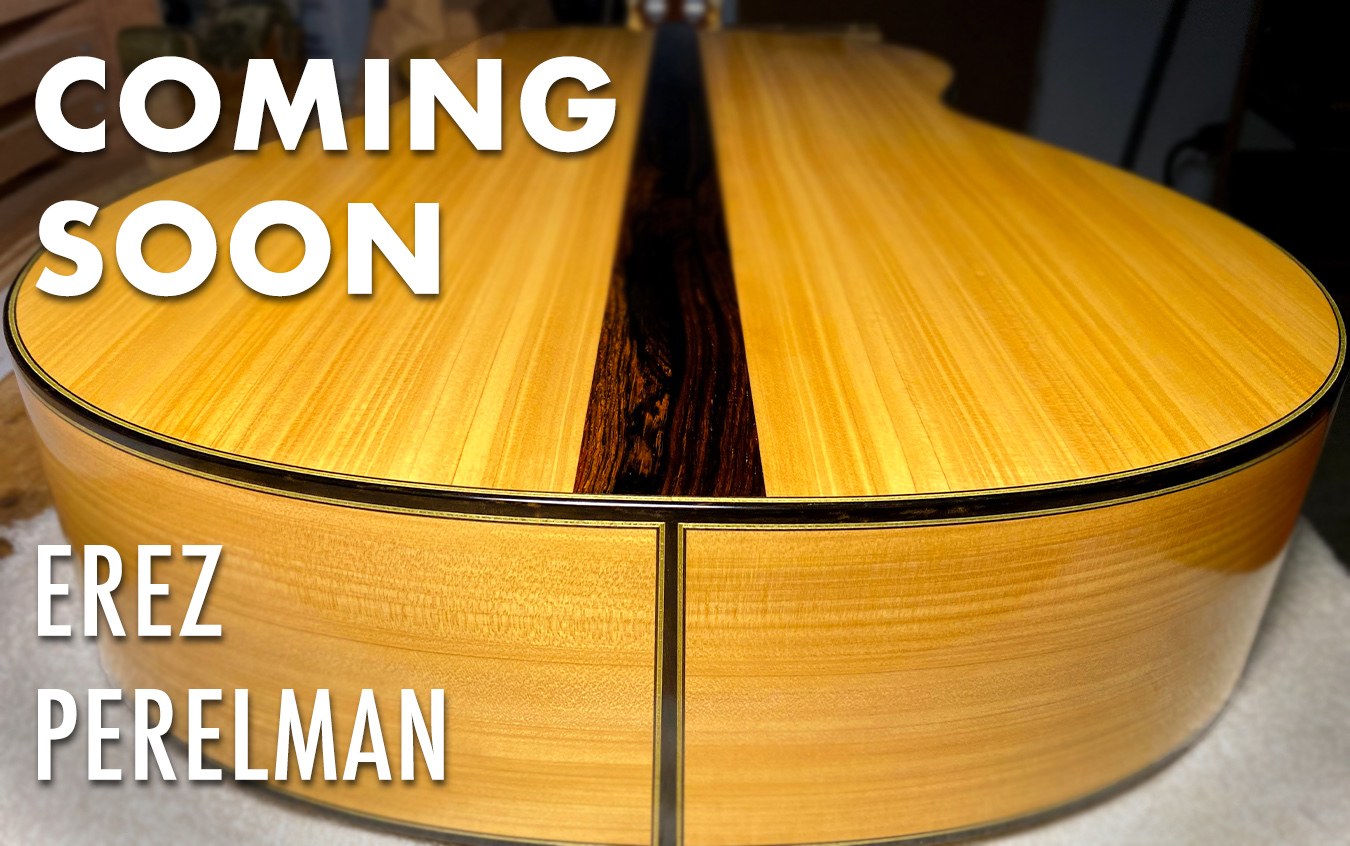 Erez Perelman, an excellent guitar maker from Israel has finished making another guitar for GSI! Just like with his previous guitar, Erez used a set of his rare Israeli Cypress wood for the back and sides. Guitars made from wood grown in Israel are very rare. In fact, it's highly possible that Erez is one of the first, if not the first luthier who started using this wood in guitar making.
Cypress wood is often associated with Flamenco guitars, but it's important to remember that it's also been used in some of the most beautiful classical guitars made by Antonio de Torres, Santos Hernandez and Domingo Esteso. Erez has been in love with Mediterranean Cypress as a tonewood ever since he built his first guitar with it. This wood reveals an internal tension and exudes a wonderful aroma in the workshop. If you'd like to learn more about Israeli wood and its use in Erez' guitars, read the article – Sneak peek: Erez Perelman builds his second guitar made from Israeli wood.
In addition to the photos from the guitar making process, Erez also shared with us a video of Daniel Schatz, playing Domenico Scarlatti's "Sonata K. 22" on a different, yet very similar guitar.
Leave a Comment