French-Ukrainian Luthier, Youri Soroka, Builds Another Guitar for GSI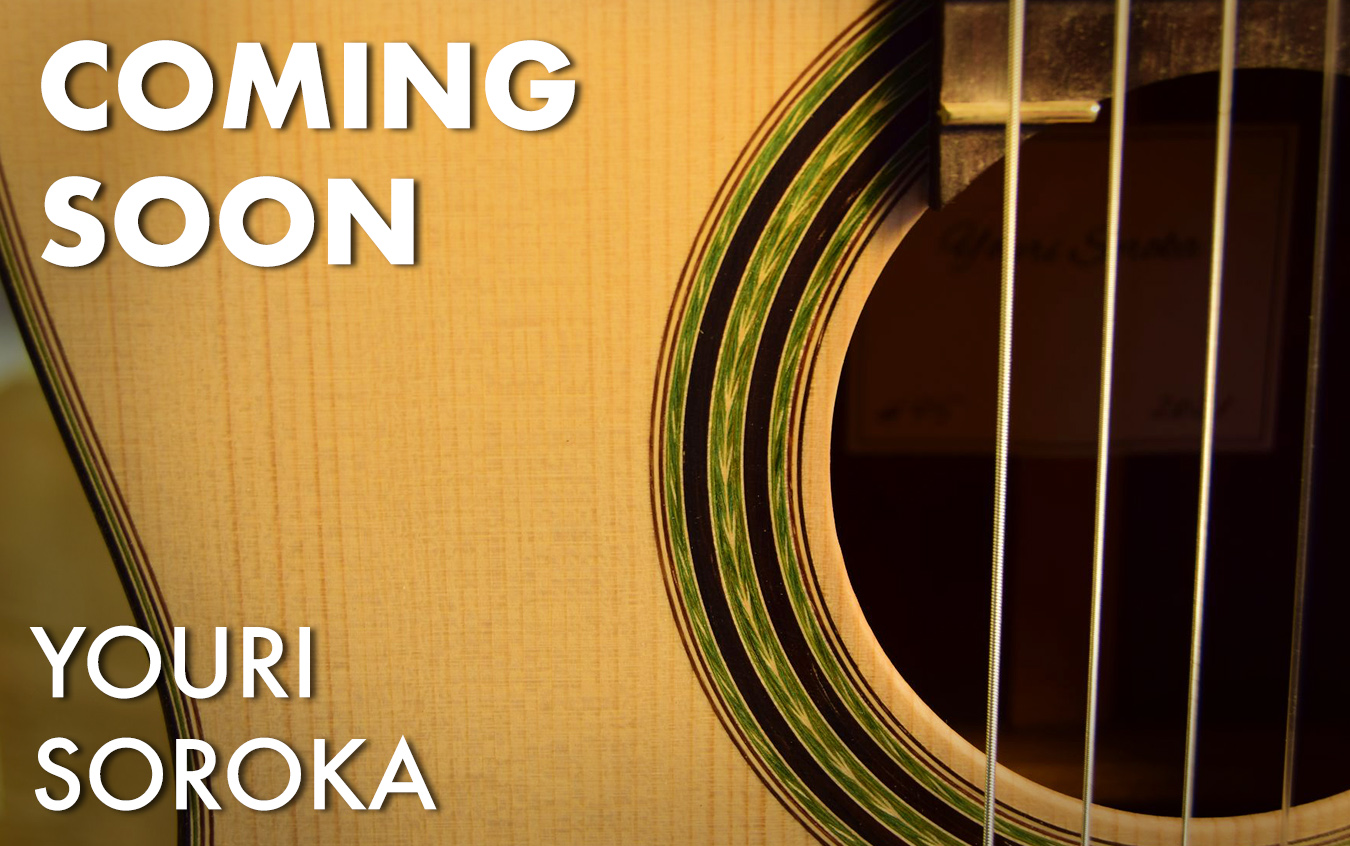 We have good news for all fans of Youri Soroka guitars. Youri is currently building a new guitar for GSI. It's going to be his well-known "Torres" model that has been very popular in our store
As a luthier, Youri has been in the spotlight for over the past several months as he was featured in the popular French magazine, La Montagne, where he described his journey from starting as a computer scientist to becoming a guitar maker and his philosophy that guides his craftsmanship. He was also featured in a French guitar magazine – Guitare Classique #93 where he shared his insights into building his "Torres" model. You can read these two articles by clicking on the links below.
Read: From a Computer Software Developer to a Luthier: Youri Soroka from Orléat (Puy-de-Dôme) builds classical guitars for the thrill of playing them!
Read: Youri Soroka: The Insights into Building the "Torres" Model.
We've also received some sneak peek photos from Youri. As you can see, Youri used spruce for the soundboard, CSA rosewood for the back, and old Indian rosewood for the sides. It's nearly finished. Youri will start French polishing next week and the guitar should be ready in the first days of May. He also shared with us that this new guitar possesses similar sound qualities to his last GSI guitar that was made with Walnut. The resonance is set to F. The basses are deep and the sustain is good even at higher registers.
We will have more photos soon once the polishing work is done. Stay tuned for the updates!
Leave a Comment