George Sakellariou Records A New Album On Guitars From The Harris Guitar Collection - Torres, Bouchet, and Romanillos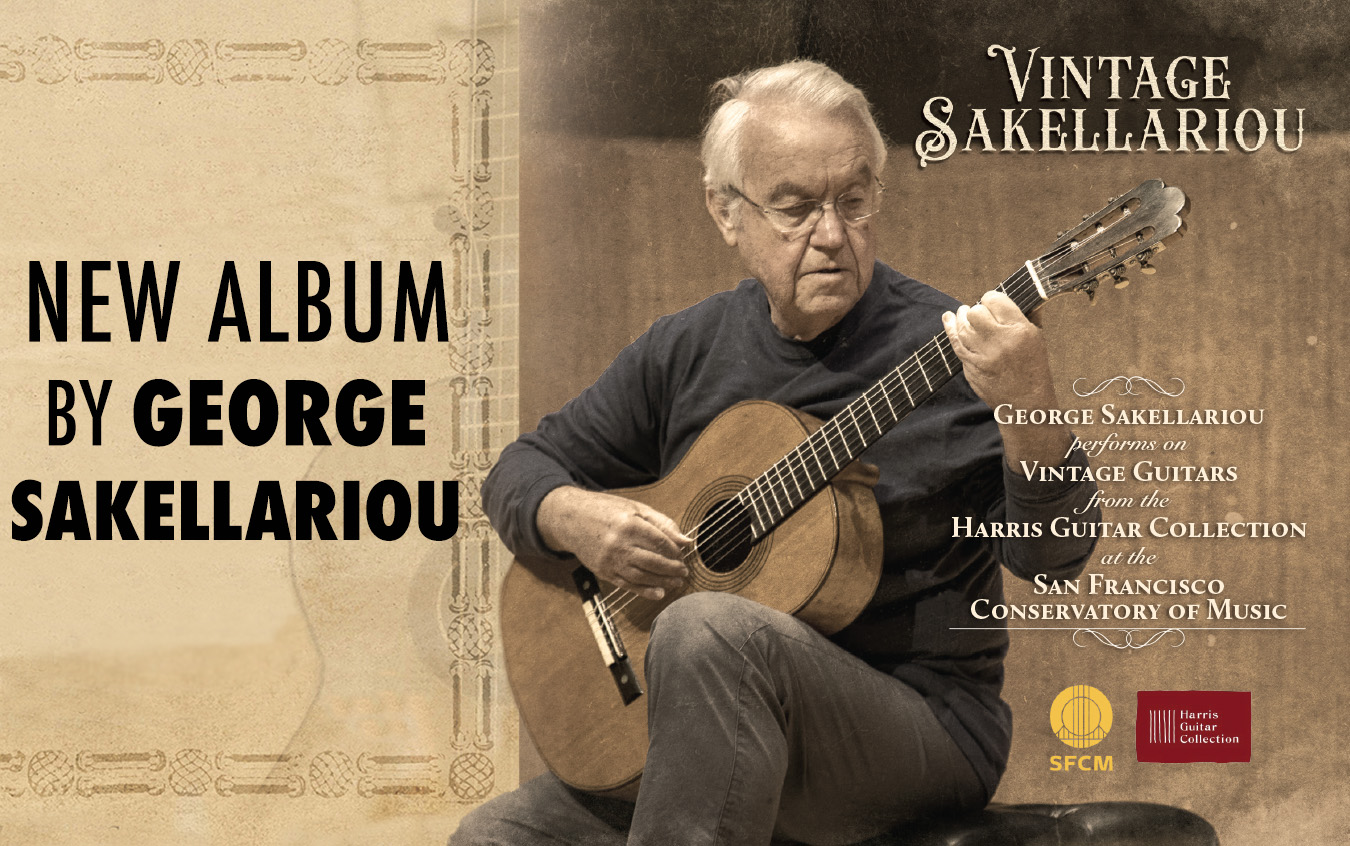 George Sakellariou has recorded a new album on three beautiful guitars from the Harris Guitar Collection - an 1888 Antonio de Torres, a 1987 José Romanillos, and a 1961 Robert Bouchet guitar which was featured at GSI in the past so you can still learn about this guitar from our digital museum.
The idea to record an album originated when George Sakellariou tried guitars from the Harris Guitar Collection at the house of L. John Harris (the curator of the collection) and at the San Francisco Conservatory of Music (SFCM). This album is the first in the Vintage HGC series which will include the performances of various artists and students recording on guitars from the Harris Guitar Collection.
George was born in 1944 in Athens, Greece. He is a good friend and a frequent guest at GSI. Over the years, he has recorded 43 videos that you can watch on our YouTube channel. George has had a long teaching career. In 1964 he formed the Guitar Department at the SFCM, which was one of the first degree-granting programs in the USA. He remained chairman of that department until 1987. In the 1980s, and 90s, he performed concerts on various continents (North and Central America, Europe, and Asia). In the past, he also recorded an album for GSI - Sound of Torres that was selected as one of the top 2018 albums by Classical Guitar Magazine.
This album is available on Apple Music, Spotify, YouTube Music, Amazon Music, and other streaming platforms.
Listen on Spotify
Leave a Comment