Grigoryan Brothers From Australia Visit GSI and Record Music by Brouwer, Gnattali, Bach, and Their Own Composition!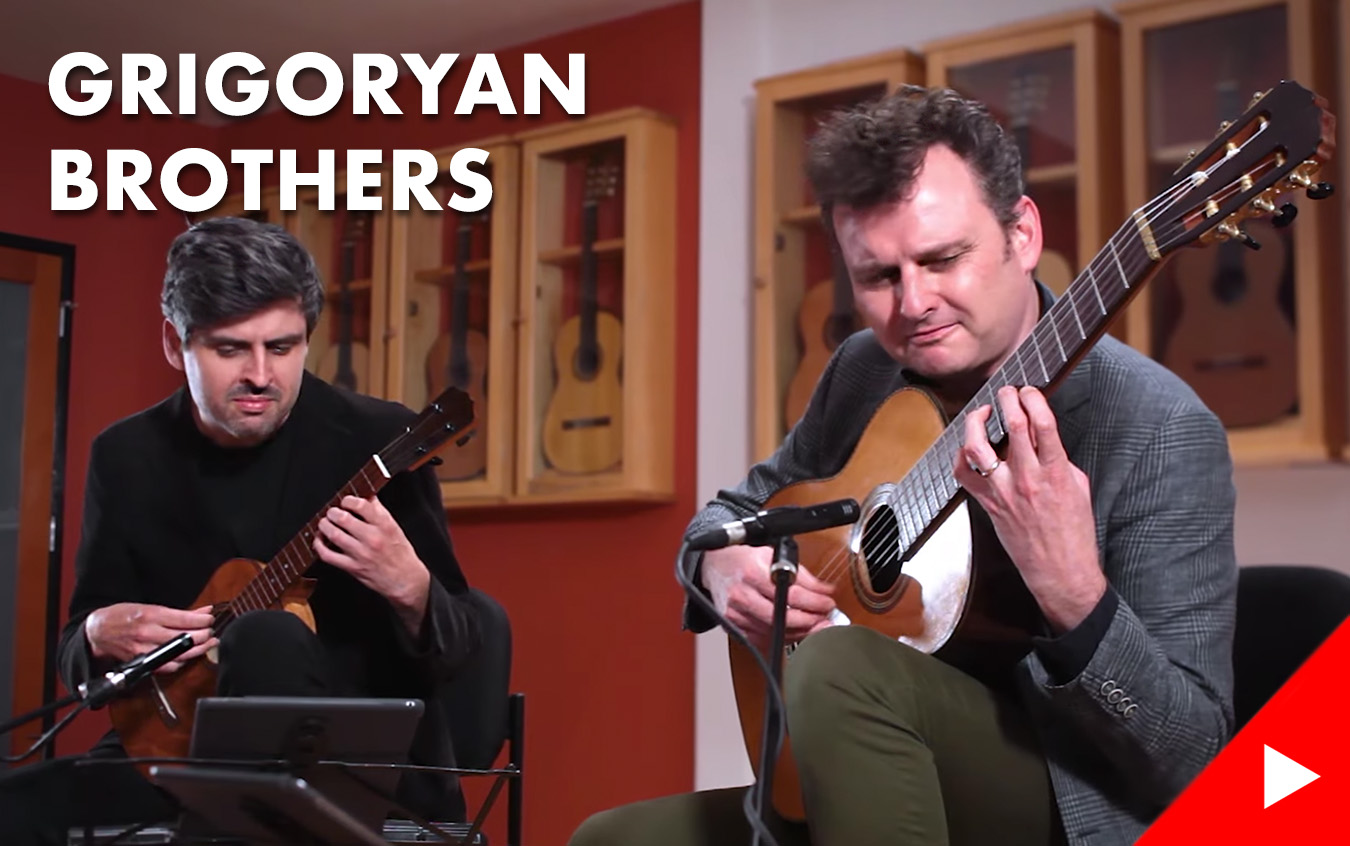 Our recent guests, Slava and Leonard Grigoryan are two brothers from Australia who play the classical guitar. They are considered to be some of the finest guitarists of their generation, known for their excellent performances in Europe, Asia, Australia, and the USA. Their repertoire includes classical and contemporary music, as well as jazz. Combined, they have received four ARIA awards (Australian Recording Industry Association) and have recorded thirteen albums as a duet.
​The Grigoryan brothers chose a great repertoire to record at GSI. Their recording session started with a composition they composed together titled "Love Token" from the album "This Is Us". "Love Token" is one of the eighteen items selected from the National Museum of Australia, which provided the brothers with inspiration to compose the eighteen pieces included in the album. "Love Token" refers to a convict love token from 1819 made by an anonymous prisoner. These tokens were usually made by prisoners at the time of their sentencing, and were given to family and friends left behind. There are 315 convict love tokens in the museum's collection. This particular 1819 token that inspired this piece of music contains the following words engraved on its reverse:
DEAR BROTHER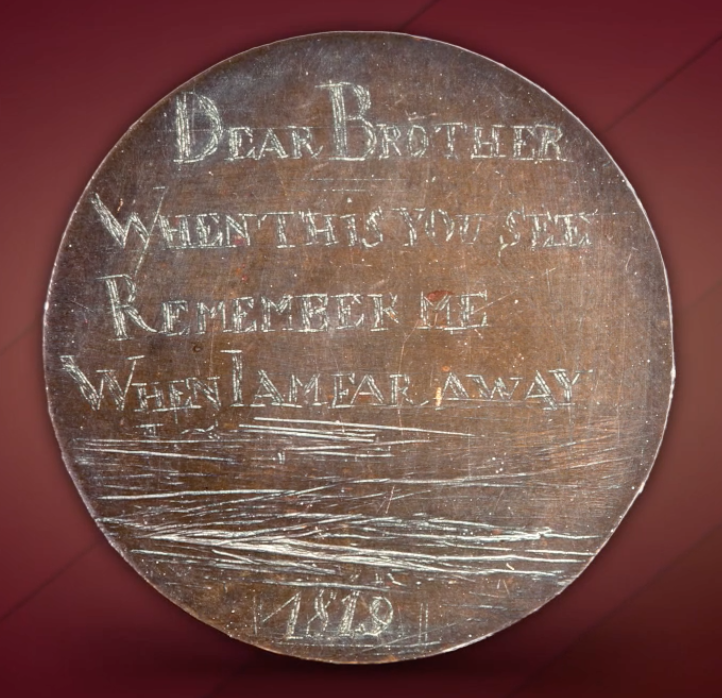 WHEN THIS YOU SEE
REMEMBER ME
WHEN I AM FAR AWAY
1819
​​​​​For this piece, Slava and Leonard chose two instruments by Pepe Romero Jr - Slava picked a 2017 Pepe Romero "Centenario" SP/CSAR, and Leonard performed on a 2022 Pepe Romero "Tenor Ukulele" RW/KO.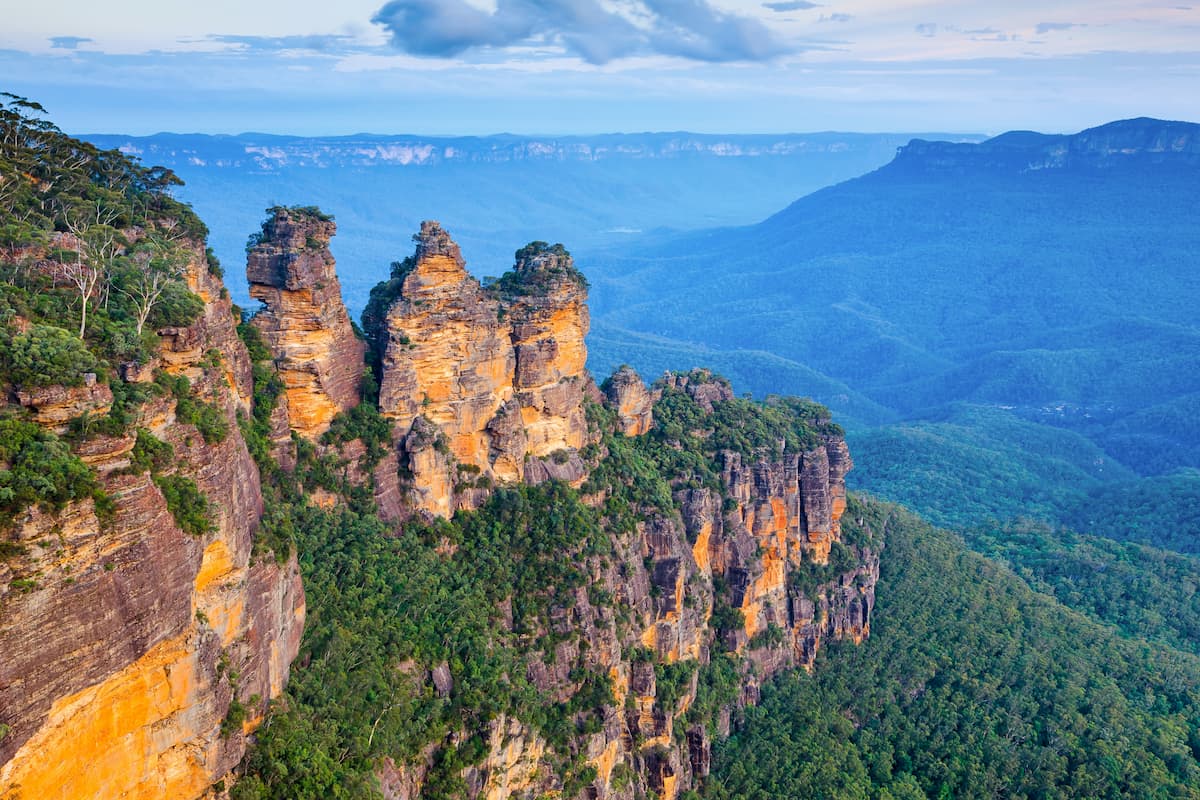 This recording session also brought quite a historical event to our showroom, as the duet premiered the newest composition by Maestro Leo Brouwer! The premiered piece, "Blue Mountains", was composed for the Grigoryan Brothers after Leo Brouwer listened to the most recent album of the duo. The title, "Blue Mountains", refers to a region located in Australia, west of Sydney in New South Wales. The region is known for its beautiful landscape full of cliffs, eucalypt forests, waterfalls, and breathtaking views. Leo Brouwer visited this region in the late 1990s.
The first movement, "Lentamente", is incredibly atmospheric, almost describing the feeling of being in the forests of that mountain range. Slava and Leonard recorded this movement on two Kenny Hill guitars - a 2022 Kenny Hill "Signature SP/CD" SP/IN and a 2022 Kenny Hill "Signature Legacy 640 CD/SP" CD/IN.
The second movement, "Toccata Vivace", has a fast and motoric character with absolutely gorgeous harmonies. The middle section is slow and very contemplative, providing a perfect contrast to the beginning and the end of this movement. The duo recorded it on two guitars built by Mario Aracama - a 2022 Mario Aracama SP/AR and a 2021 Mario Aracama SP/MG.
In the next video, Slava and Leonard turned to the baroque repertoire and performed "Allemande" from the "Keyboard Suite No. 2, HWV 452" by George Frideric Handel, arranged by their father, Eduard Grigoryan. They recorded this short piece on two Wolfgang Jellinghaus instruments modeled after Torres guitars - a 2022 Wolfgang Jellinghaus "Torres 77" SP/CY and a 2022 Wolfgang Jellinghaus "Torres 49 - ex Tarrega" SP/MP.
The duet finished their recording session with a performance of Sergio Assad's arrangement of "Ernesto Nazareth (Valse)", the second movement from "Suite Retratos" by Radamés Gnattali. In this video, you can hear two excellent guitars from the Jose Ramirez III workshop - a 1988 Jose Ramirez "1a" SP/CSAR and a 1981 Jose Ramirez "1a" CD/IN.
Leave a Comment