Guitar Salon International Unveils an Exciting New Chapter: OFFERING IN-PERSON GUITAR LESSONS! PRE-REGISTER TODAY!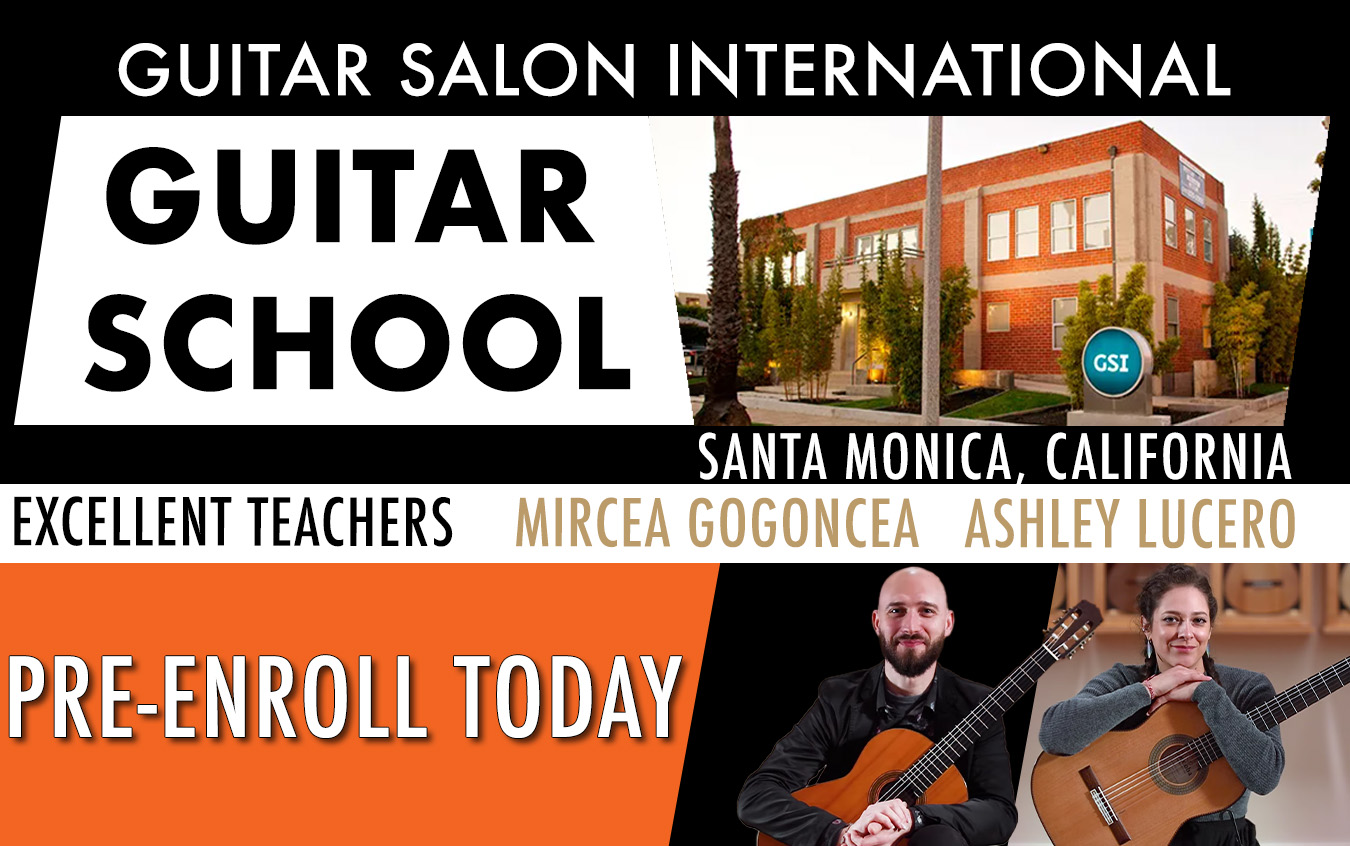 Over the past 40 years, various generations of employees at Guitar Salon International have been working very hard to create a retail shop where you'll find an exceptional collection of the finest classical and flamenco guitars. We've always been very diligently curating our selection of instruments and cultivating our long-term friendships and partnerships with guitar makers located in many different corners of the world. In 2009, we started our YouTube channel to promote talented musicians of all ages and allow them to record on many excellent rare guitars that are featured in our store. As of today, we have had around 100,000,000 views of 2,200 music videos – all recorded here in the GSI Showroom!
GSI was established in 1983 and on its 40th birthday, we decided to unveil a new and exciting chapter in the history of GSI - we will open our facility to lessons along with more performance events, master classes, and community activities. With this we hope to make a significant contribution to the guitar loving community in a unique and welcoming environment here in Los Angeles.
We believe in excellence and, therefore decided to hire two excellent teachers - Ashley Lucero and Mircea Gogoncea. You might already know both of them from their performances on our YouTube channel. Our plan is to expand the roster of teachers in the coming years and months.
PRE-ENROLL TODAY (NO FEE REQUIRED)
About our first two teachers!
Dr. Mircea Gogoncea is a 31-year-old Romanian-German and an award winning concert guitarist based in Los Angeles. In 2022, he made his debut as a composer with an hour-long show consisting of music he wrote for guitar, live electronics, and audience interaction. Through this innovative format, he breaks down barriers between performers and listeners, encouraging audiences to engage with music more deeply. In 2018, he organized the first-ever guitar masterclass and workshop in Lagos, Nigeria. Fundraising for the project consisted of a 7-concert tour of India. The documentary he made about his journey inspired luthiers and performers to donate a series of professional instruments to the young musicians in Lagos.
Mircea holds a Doctor of Musical Arts degree in guitar performance from the USC Thornton School of Music in Los Angeles. He also graduated with honors from the Advanced Diploma doctoral-level program of the Royal Academy of Music in London and the post-master's excellence program Konzertexamen of the Robert Schumann University in Düsseldorf, Germany.
Ashley M. Lucero is a guitarist, composer, and educator. As a classical and flamenco guitarist, she explores multiple styles and is a known improviser. She has earned both her Bachelor's and Master's degrees from the University of Texas at San Antonio under the tutelage of award-winning composer Matthew Dunne. Currently, Ashley is also pursuing her doctorate degree at the USC Thornton School of Music. Ashley's GSI videos have been very popular on the GSI YouTube channel!
Who can learn?
Lessons are available for people of all ages and levels of playing, including complete beginners and advanced guitarists. Our goal is to create a supportive environment and community of guitar players in Santa Monica.
When will lessons start?
Our plan is to start lessons next month in October. Our pre-registration form is available below. Please fill it out to express your intent to take guitar lessons with one of our teachers. Your form submissions are going to help us organize an initial draft of the schedule that will work well with you and your guitar teacher's schedule.
PRE-ENROLL TODAY (NO FEE REQUIRED)
Leave a Comment