Guitar Salon International Hits 80K Followers on Instagram!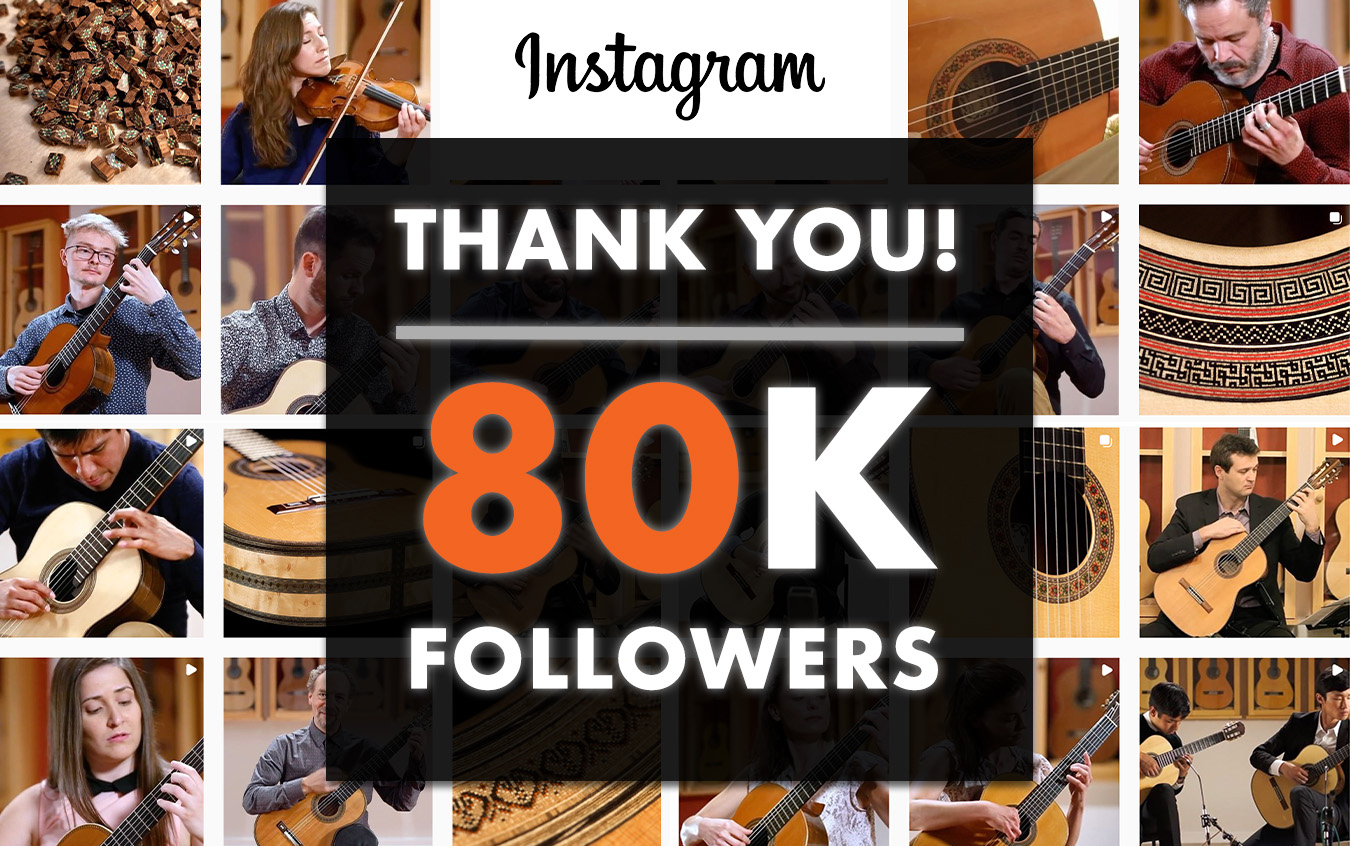 Just this week, we've finally hit another milestone on social media - the Instagram account of Guitar Salon International has now over 80k followers! This is our second largest social media platform right after YouTube, where we have almost 250k subscribers.
Our Instagram account started in 2014, and ever since we've been posting various sneak-peek photos of the construction of GSI guitars, short video performances, and many photos of classical and flamenco guitars from our store.
We'd like to thank all of you for supporting and following us. If you are not a subscriber of our social media platforms, make sure to subscribe to our channels on YouTube, Instagram, Facebook, Twitter, and TikTok!
Below you will find some of our most-viewed performances on Instagram:
- The Eagles' "Hotel California" played by Rafa Soto on a 2020 Felipe Conde "Reedicion 1975"
- Francisco Tarrega's "Tango Maria" played by Pepe Romero on an 1864 Antonio de Torres (ex Francisco Tarrega)
- Erik Satie's "Gnossienne No. 1" performed by Pardy Minassian on a c. 1840-1850 "Early Vienna school"
Leave a Comment