Happy New Year! Celebrate The New Year By Revisiting The Most Popular GSI Videos From 2022.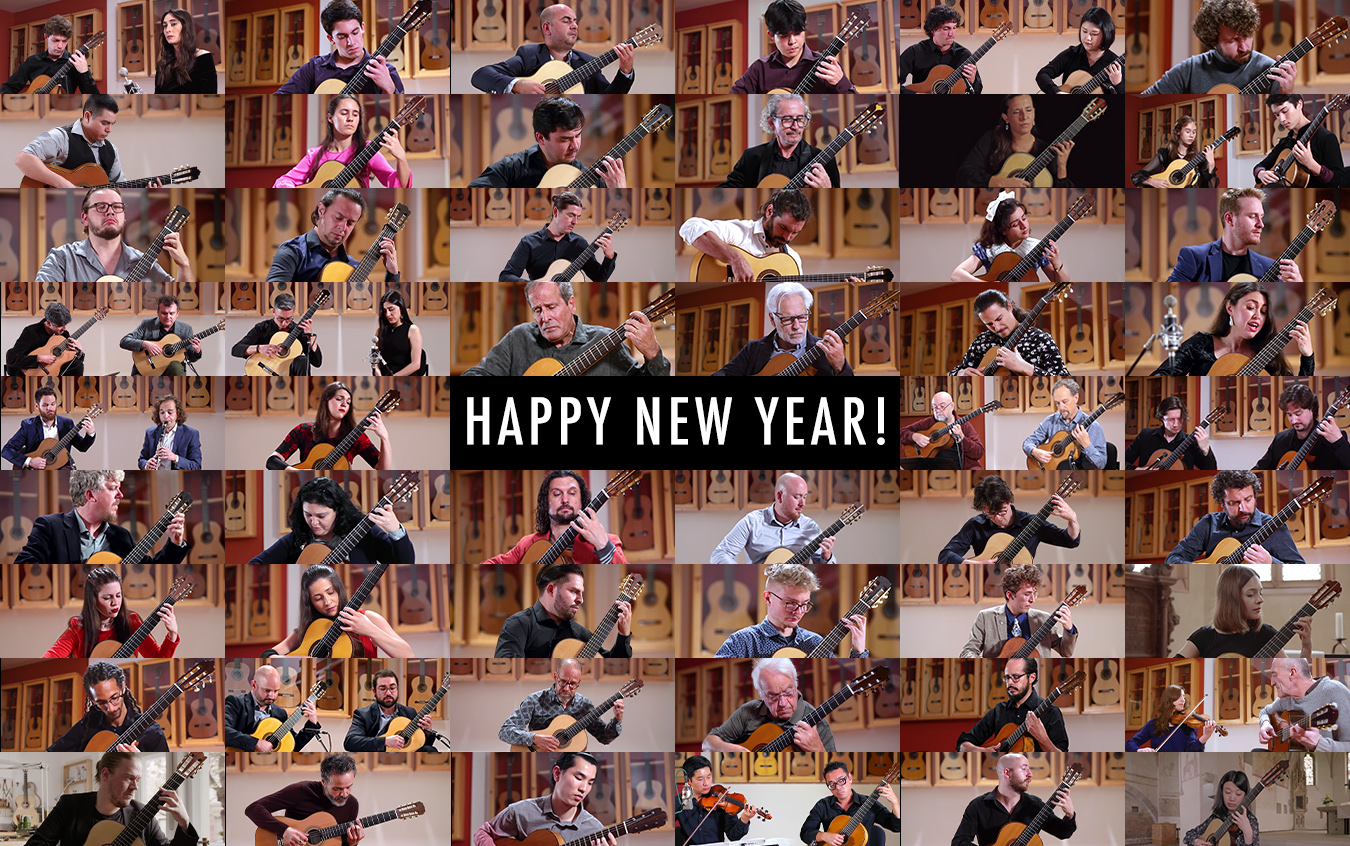 Happy New Year! We'd like to take a second to thank everyone who supported Guitar Salon International and the GSI Foundation this year. With the final few days of 2022, we'd like to share with you a playlist consisting of the most popular video of each player who recorded for GSI this year. With the help of many donors who supported the GSI Foundation, we've managed to record over 63 soloists/ensembles this year:
Aytahn Benavi, Nemanja Bogunovic, Ethan Boyers, Bokyung Byun, Joshua Canning, Miguel Angel Carrillo, Paloma Chaprnka, Tom Clippinger, Mario Da Silva, Carlotta Dalia, Elle Davisson, Jack Davisson, Joseph Douglas, Chrystian Dozza, Bryan Fasola, Wesley Ferreira, Luis Gallo, Rachel Ginebra, Brendon Grabowski, Leonard Grigoryan, Slava Grigoryan, Grygorii Koval, Aaron Haas, Eric Henderson, Kenny Hill, Marina Hovhannisyan, Dragos Ilie, Alexandra Iranfar-Viloteau, Jaclyn Jones, Josh Moore William Kanengiser, Nikita Korshunov, Adam Kossler, Irina Kulikova, Aaron Larget-Caplan, Steven Lerman, Yuri Liberzon, Douglas Lora, Anastasia Malliaras, Laura Mazon Franqui, Alexander Milovanov, Pardy Minassian, Alvaro Miranda, Max Muller, Xeno Muller, Veronika Mushkina, Edison Pereyra, Jose Luis Puerta, Keith Rodriguez, David Lee Ruest, George Sakellariou, Felix Salazar, Miroslav Tadić, Scott Tennant, Otto Tolonen, Twanguero, Alfredo Vazquez, Robert Wang, Taro Wayama, Jaxon Williams, John Marcel Williams, Yvette Holzwarth, and Liying Zhu.
Check out their top performances in our playlist below! Happy New Year!
PLAYLIST
Leave a Comment