Heitor Villa-Lobos' "Concerto for Guitar and Small Orchestra" Performed On Three Guitars by Marcin Dylla, Ewa Jabłczyńska and Dariusz Kupiński!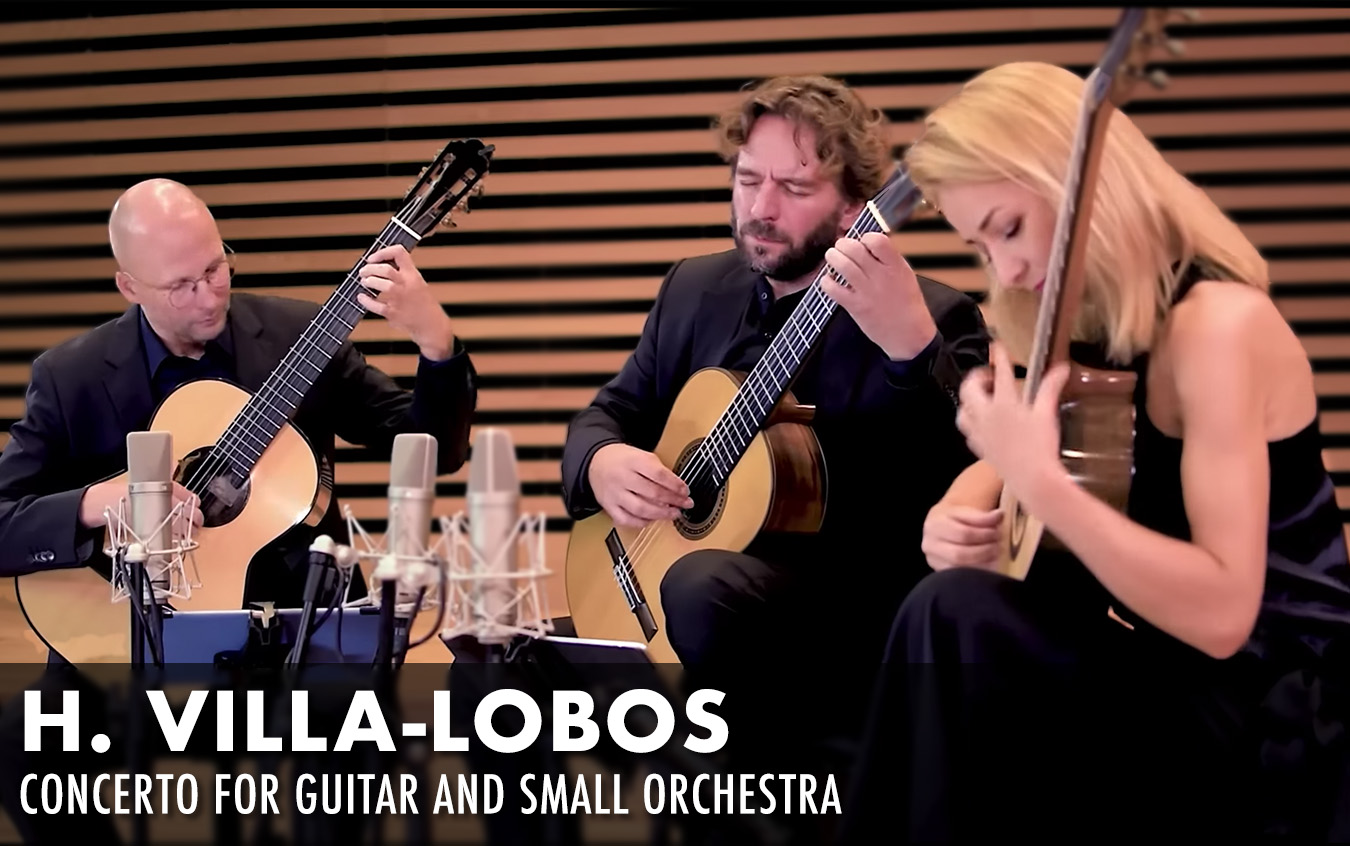 The Omni Foundation for the Performing Arts has recently published a very interesting video! It's another performance recorded on location. This time, we've had a chance to hear three great Polish guitarists - Marcin Dylla, Dariusz Kupiński, and Ewa Jabłczyńska - performing in a guitar trio Kupiński's arrangement of Concerto for Guitar and Small Orchestra by Brazilian composer, Heitor Villa-Lobos. These Omni Foundation's videos and performances are officially sponsored by D'Addario, Hill Guitar Company, Guitar Salon International, Romero Creations, and Guitar Solo.
These three artists sound great together. Marcin Dylla is well-known for being a winner of some of the most prestigious classical guitar competitions in the world, including GFA. Dariusz and Ewa are famous for their brilliant transcriptions and performances as members of the Kupiński Duo.
Marcin Dylla, as well as the Kupiński Duo, have also recorded at GSI in the past. Do you remember their videos? Check them out below!
Leave a Comment