Hungarian Guitarist, András Csáki, Performs On Location for The Omni Foundation.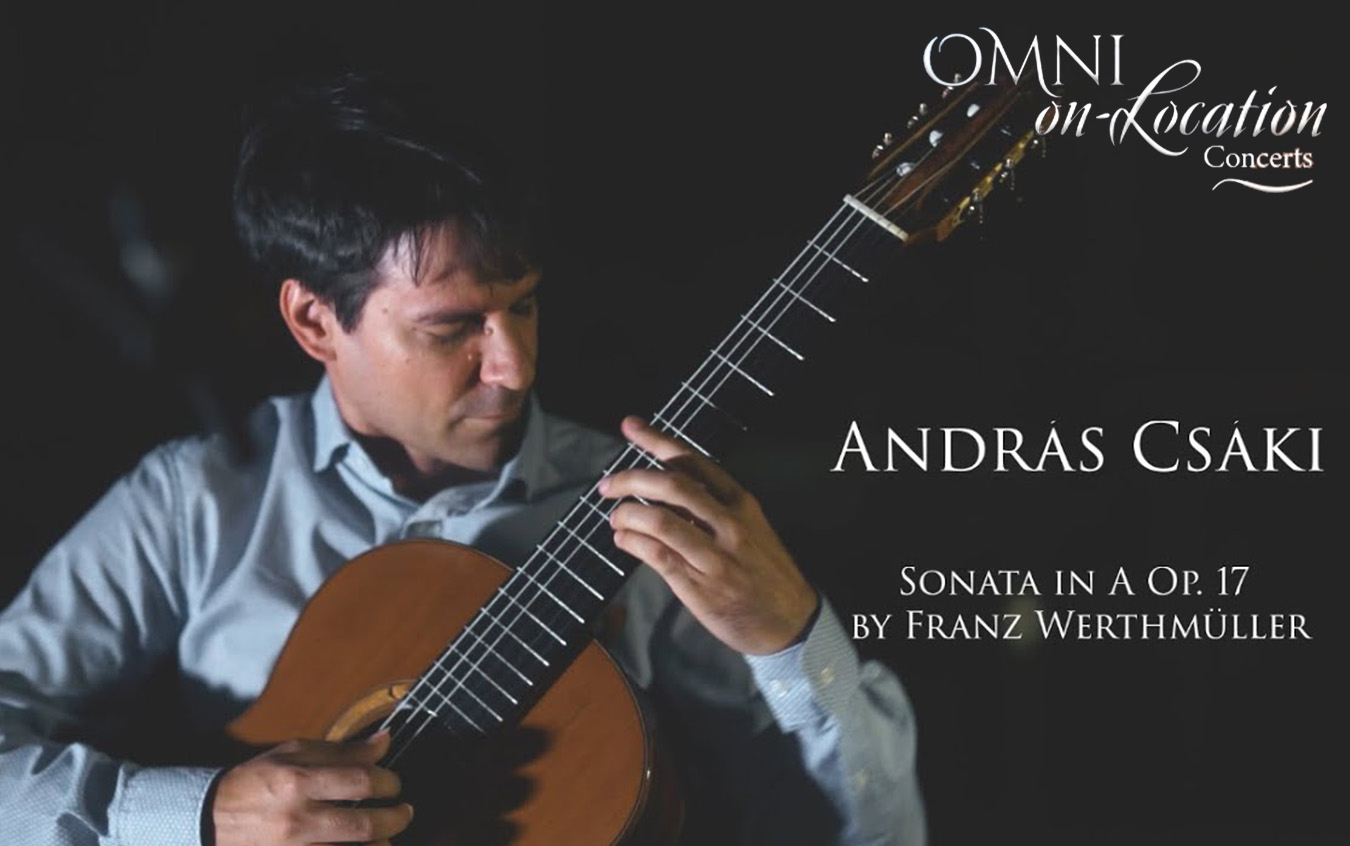 Last Sunday, The Omni Foundation for the Performing Arts published a new video recorded on location. This time, we had the pleasure of listening to Hungarian guitarist, András Csáki. Although now based in Budapest, there was a period of time in 2011/2012 when he studied at the University of Southern California with Maestro Scott Tennant. Shortly after his graduation from USC in 2013, he stopped by our showroom and recorded three videos with music by Tarrega, Barrios, and Dowland (see the videos below).
In the newest Omni On-Location video, András performs three movements from "Sonata in A, Op. 17" by Franz Werthmüller (1769-1841). The video was filmed in Budapest, Hungary at the Pestújhelyi Keresztelõ Szent János Templom.
Leave a Comment