Inside David Schramm's "Lattice" Model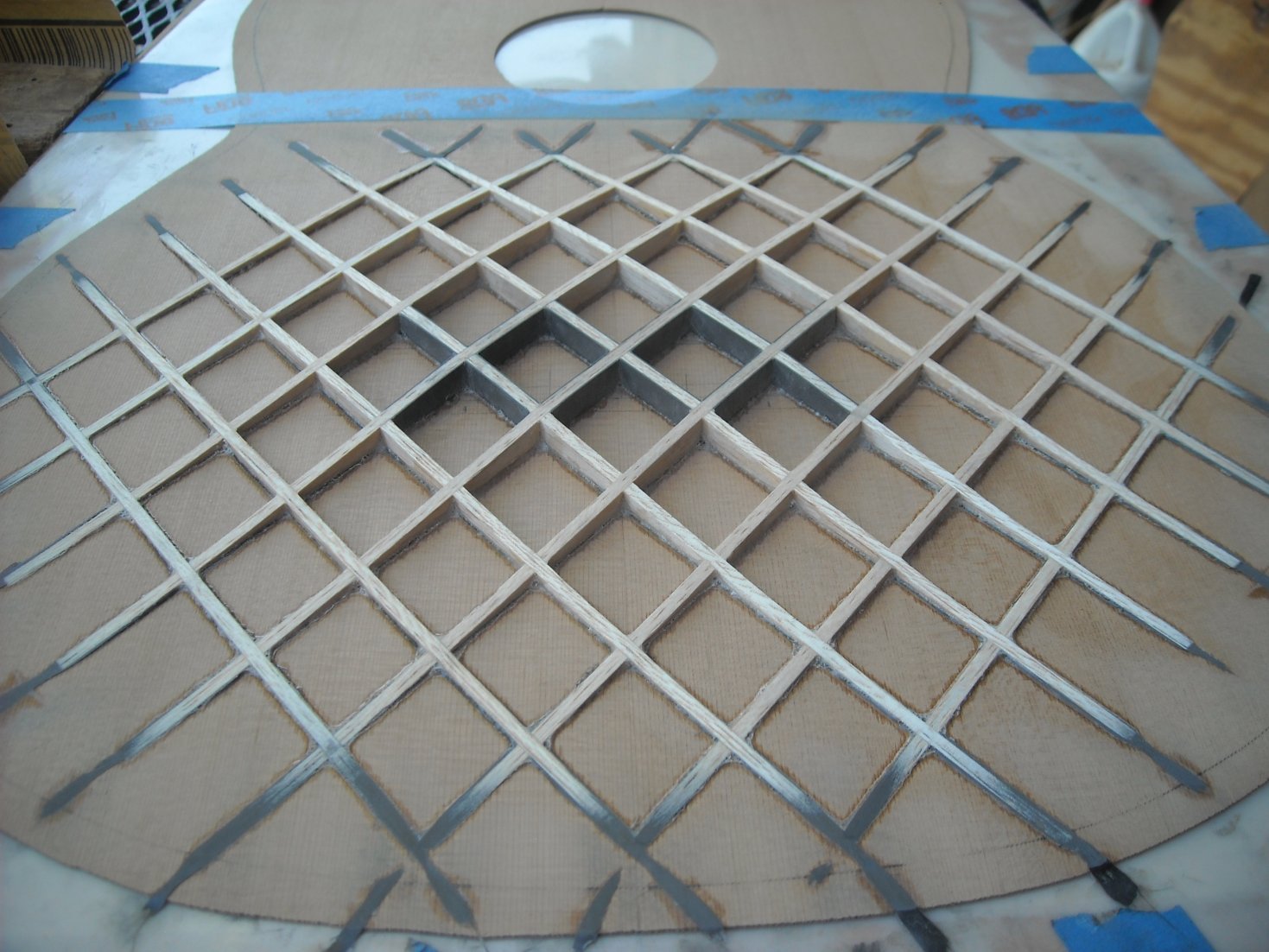 California luthier David Schramm (also a player) has owned several Greg Smallman guitars over the years. His lattice guitars are therefore very close to the Smallman design, and David has built around 100 of them. David sent us some info and specs on this model that players of this type of instrument might find of interest. First, the neck mechanism is exactly the same as Smallman, which means that the neck is held on to the body by the string tension and would fall off if the strings were removed. To ensure that this doesn't actually happen, there is a retention bolt (see below) that prevents this that is accessed under the fingerboard through the soundhole. David has done tests to see if a two-piece neck and body vs. a solid joint have any effect on the sound quality. He has found that when done properly there is no difference at all.
The sides are made of 5-6 layers of laminates for a total thickness of 3mm. The backs are thickened with 9 laminates of alternating grain direction hardwood veneers for a total of 6-6.5mm thick and formed in a special vacuum clamping mold to form the back. The internal frame is marine grade multiply 3/4″ thick. The top is around 1 mm thick. Medium density balsa, 19 lbs cu.ft cedar top. It's fitted with a Padauk bridge which is pinned to the balsa braces with 4 carbon fiber pins that extend into the tie block.
Although this model is highly inspired by Smallman, David claims he is not trying to copy his sound. If you think of how a luthier might build a Torres-style fan braced guitar using a design that works and making it their own, David has done the same here with Smallman as the "model." 
See photos of the completed instrument by clicking here.
Leave a Comment