Irina Kulikova Records Fourteen New GSI Videos and More Are Coming Soon!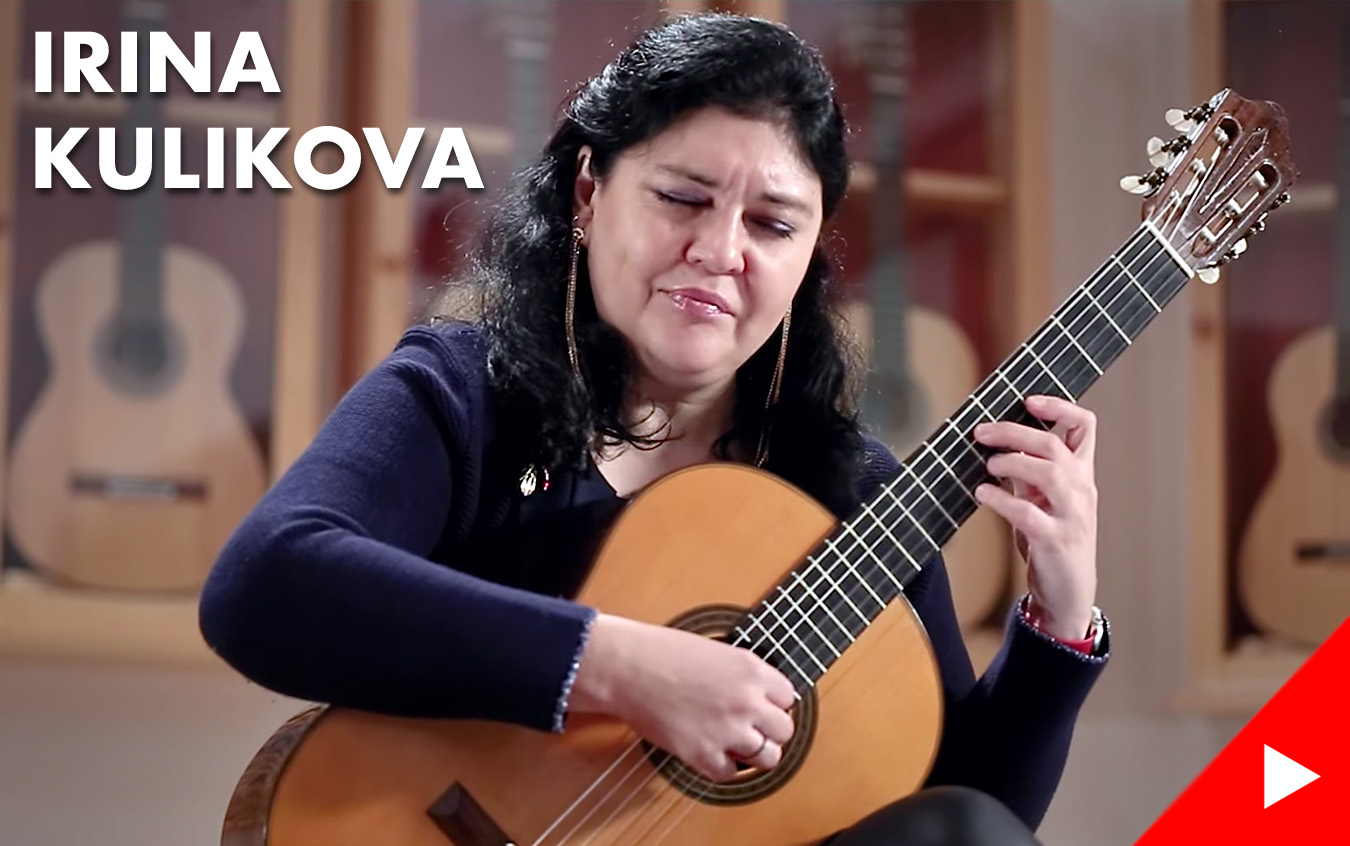 Usually, artists who record at GSI like taking their time before coming back for another recording session, therefore we rarely record the same artist twice in a short period of time. However, it's not the case with Irina Kulikova, who visited GSI, not for one or two, but for three full recording sessions! Not many artists can record so many consecutive videos since this requires exceptional skill and mastery, and this shows that Irina is one of the top classical guitarists out there.
We've already published 14 videos with Irina's recent performances, and more are coming soon! Check them out below!
"Mariëlle (Be As Beautiful As You)" by Wouter Fellendans
Guitar: 2022 Ariel Ameijenda "Confessional" AL/BW
---
"Recuerdos de la Alhambra" by Francisco Tárrega
Guitar: 2022 Julia Wenzel SP/GR
---
"La Paloma" by Sebastián Iradier
Guitar: 1964 Manuel de la Chica SP/CSAR (ex Frederick Noad)
---
"En Tus Manos (In Your Hands)" by Eduardo Diaz
Guitar: 2006 Jose Ramirez "1a" CD/CSAR
---
"Estudio Brillante de Alard" by Francisco Tárrega
Guitar: 1894 Hijos de Melchor de Moya SP/MP
---
Three Christmas Carols
Guitars: 2021 Paula Lazzarini "Granada winner" CD/IN, 2022 Francois Leonard SP/AR, 2022 Otto Vowinkel SP/CSAR
---
"Te Amo" by Eduardo Diaz
Guitar: 1912 Manuel Ramirez SP/CSAR
---
"La Catedral: III Allegro Solemne" by Agustín Barrios Mangoré
Guitar: 2022 Eric Sahlin CD/CSAR
---
"Gnossienne No. 1" by Erik Satie
Guitar: 1965 Daniel Friederich SP/CSAR
---
"Candlelight Dance" by Dmitry Grigoryev
Guitar: 2023 Elias Bonet "Aire" CD/GE
---
"Murka" (Traditional Folk Song, c. 1920)
Guitar: 2022 Tobias Berg CD/WN
---
Irina Kulikova plays Manuel de Falla's "Canción" on a 2011 Jean-Noel Rohe guitar
Guitar: 2011 Jean-Noel Rohe SP/IN
---
Leave a Comment