Italian Guitar Maker, Gabriele Lodi, Builds His Guitar No. 100 As Part of His New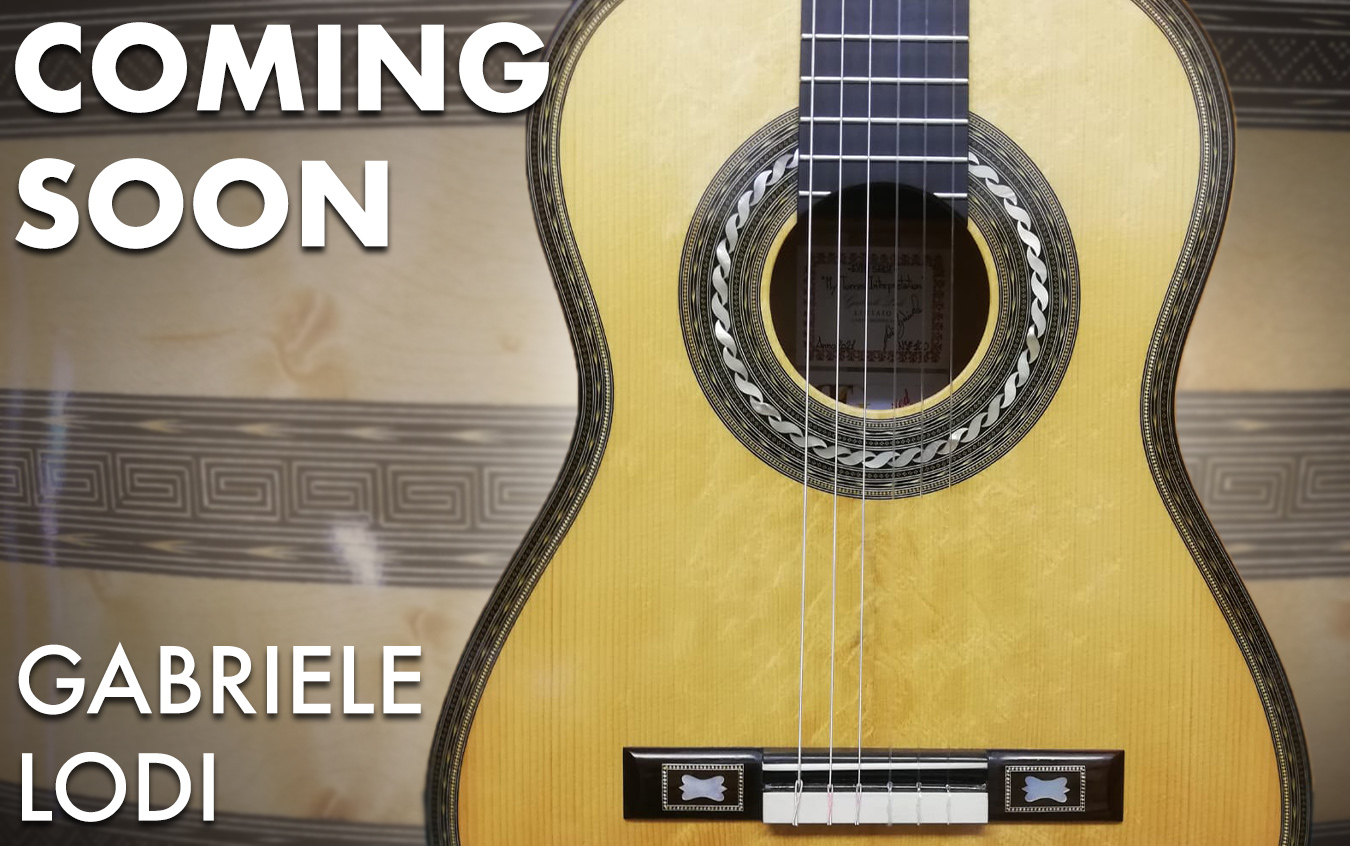 We have a new, incredibly exciting instrument coming to us from Italian maker, Gabriele Lodi. This is his 100th instrument so it's a milestone in Gabriele's work as a luthier. The guitar, inspired by Antonio de Torres, looks absolutely stunning and was built with the highest attention to detail. Perhaps it's best to learn more details about this instrument directly from Gabriele's message below:
"As you can see from the photos, it's a gorgeous guitar strongly inspired by the 1858 Antonio de Torres that was made for the International Seville Expo. With a similar inspiration, I made this guitar for the Roma Guitar Expo in 2021. As always, it's not a copy, it's just my "interpretation" and so there are some major points that need to be explained. Decorative elements were created a little bit smaller in size, I was afraid to overdo the guitar design and make the overall look too "heavy". I also tried to maintain a sense of order in the decorations, so everything starts at the bottom of the principal crossroad where the Greek meander pattern starts and develops in the middle of the back and sides. This is the main line that leads towards the heel of the neck and jumps with an imaginary line to continue in the middle of the headstock. A second line is formed by the Arabic mosaic design and it works in the external purflings on the sides. At the top, the rosette is very close to the original Torres except for the middle pattern which is taken from the antique Cadiz tradition of guitar makers who would have been influential to Torres, and also which Torres used in FE 02. I love this design a lot because of the "creative movement"! Top binding brings back the external design of the rosette but book-matched (in reverse order). Back binding is similar to the original Torres in how it stops to give way to the main central line. I adopted the shape of SE 113 with some deeper sides. The bracing system was developed on my own based on the Spanish system which is meant to optimize how the various parts of the top need to be supported. So as you can understand, it's a unique guitar celebrating my "No. 100" and a new project I'm calling the "Expo Series". So, I'm very happy to have this guitar at GSI to introduce to the public the development of my newest style."
See the photos below!
Leave a Comment