Join the Premiere of the Next Omni On-Location Concert! Featuring: David Russell's Performance of the 3rd Lute Suite, BWV 995!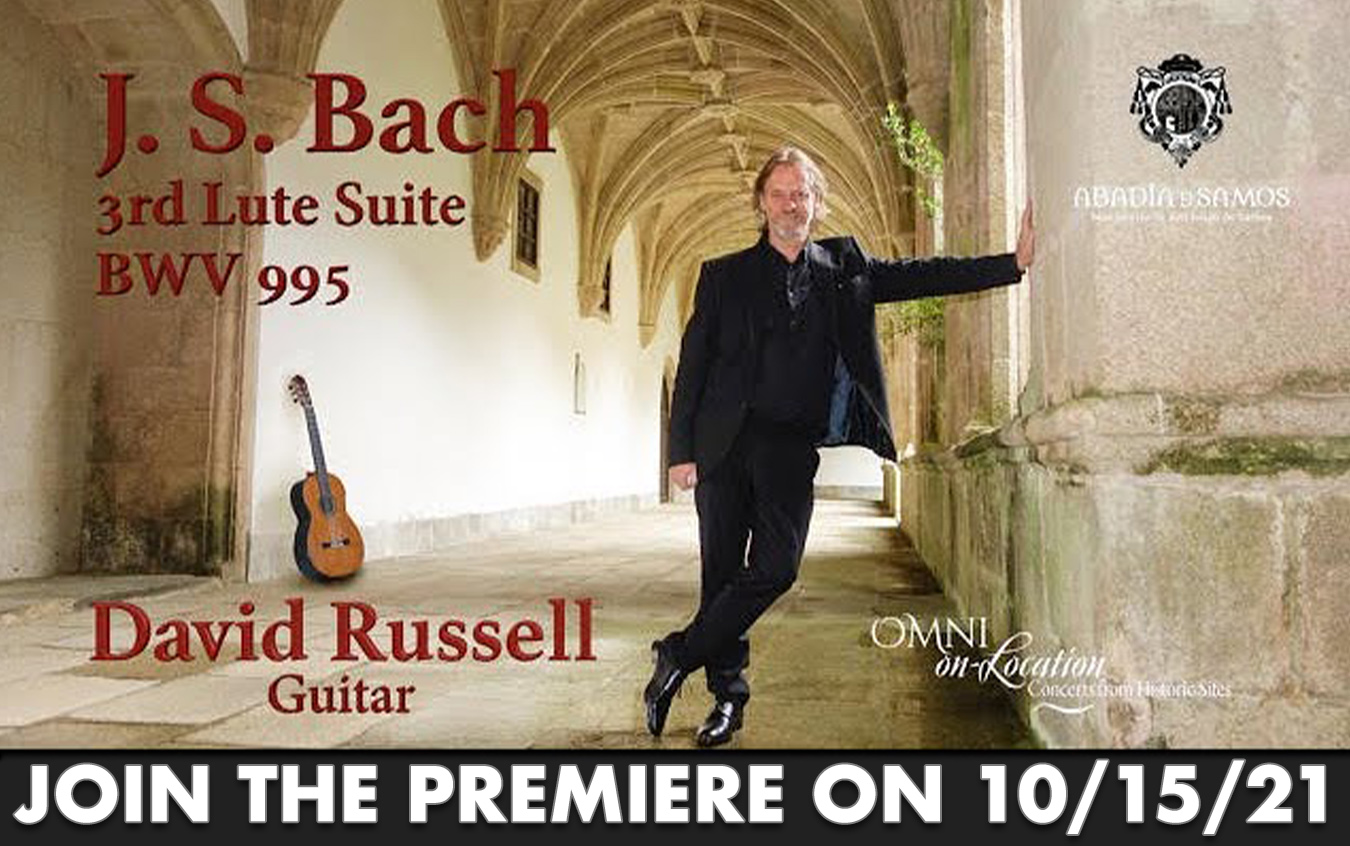 David Russell has been incredibly active this year. The Omni Foundation for the Performing Arts has announced another YouTube premiere of David Russell's Omni On-Location concert. This time, we'll have a pleasure to listen to his interpretation of  J. S. Bach's "3rd Lute Suite, BWV 995." David Russell's goal is to record the complete works for lute by J. S. Bach and capture them in beautiful Baroque settings. The upcoming premiere will feature a video performance recorded in the Monastery of San Xulián de Samos in Samos, Spain. Originally founded in the 6th century, even today it is an active Benedictine monastery. From the architectural perspective, the monastery blends several styles: late Gothic, Renaissance and Baroque.
The Omni Foundation is going to premiere this performance on October 16, 2021 at 7:30 PM PST – Don't forget to set a reminder!
In the meantime, please check out other Omni On-Location performances on our special dedicated page to this concert series.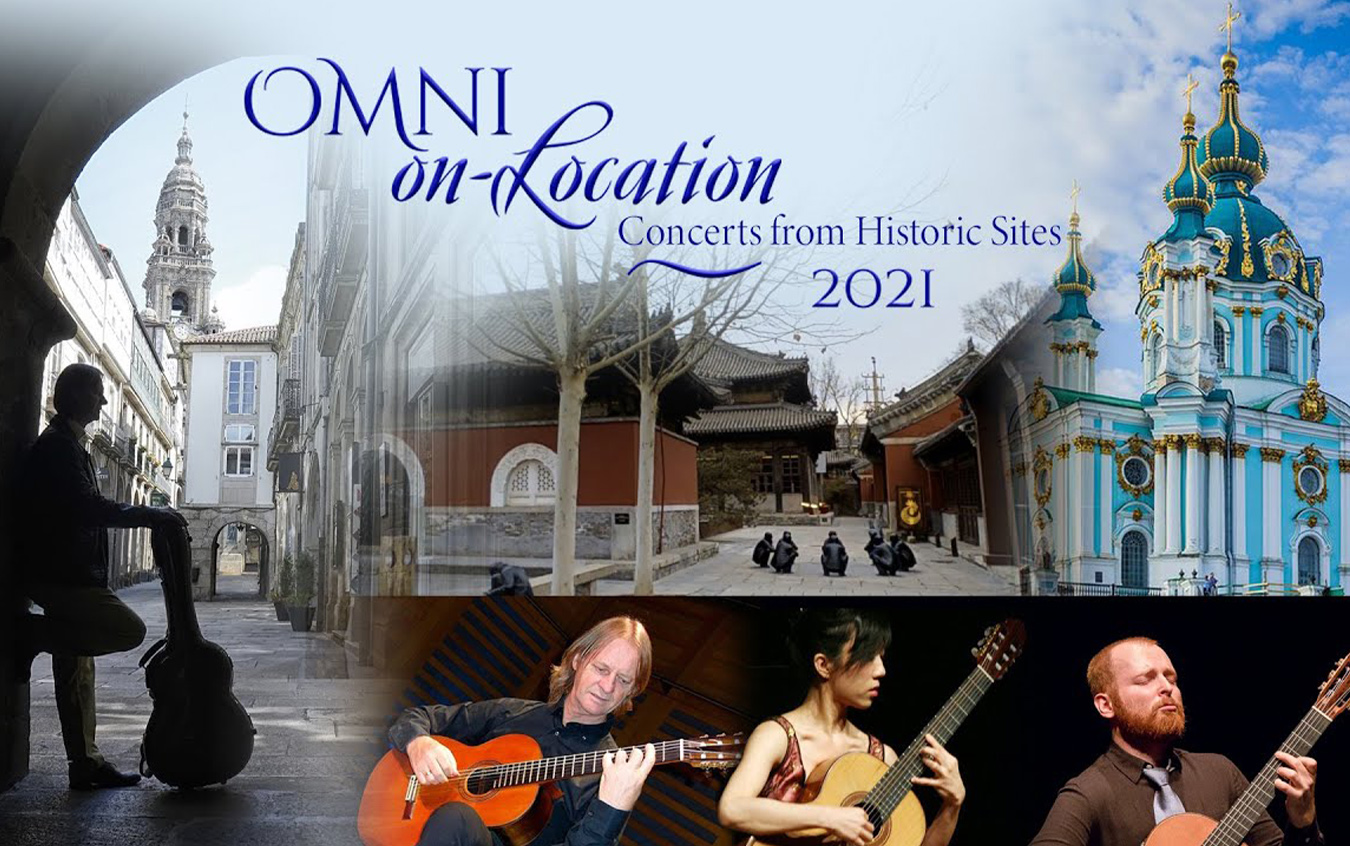 Leave a Comment