Kithara Project Presents A Masterclass by Marco Tamayo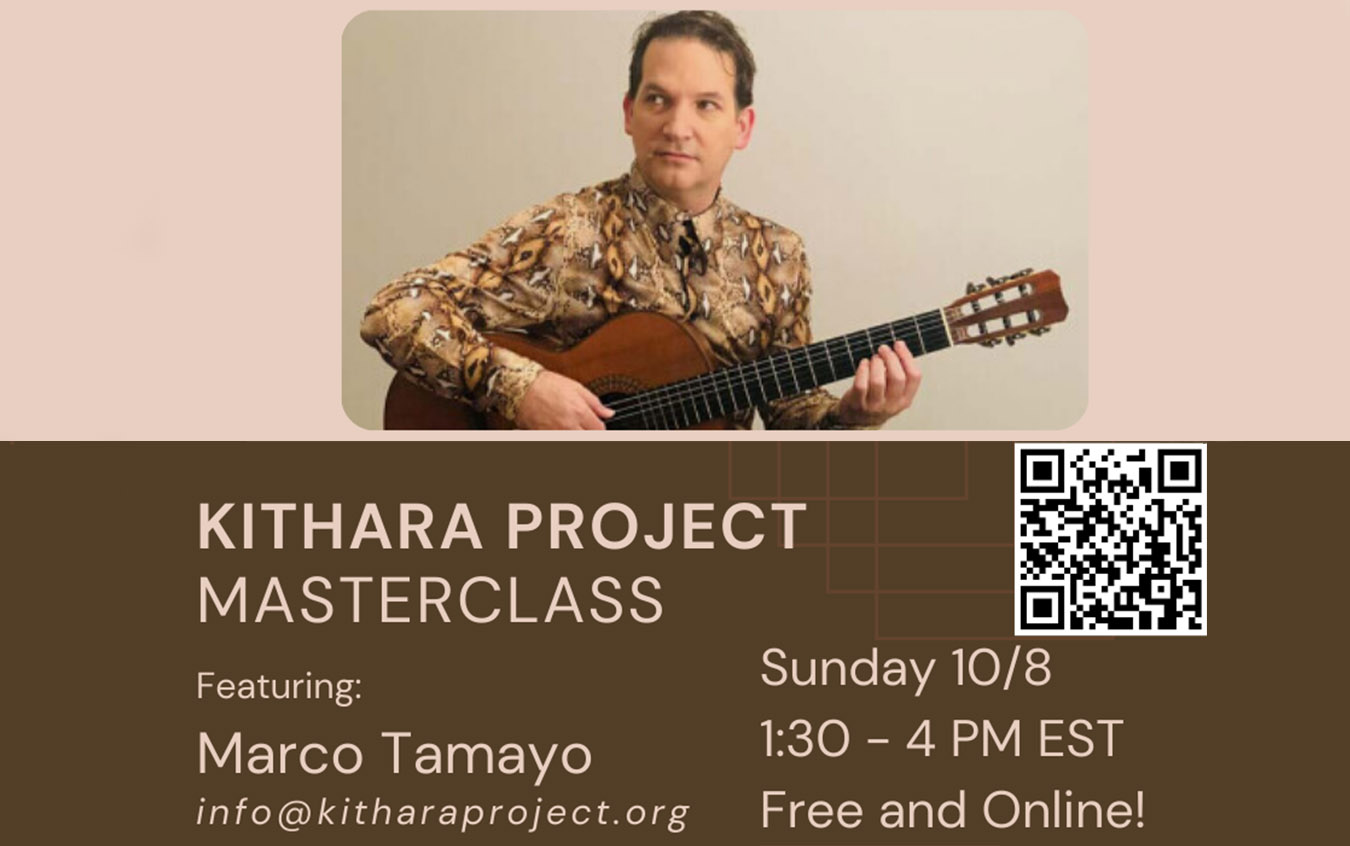 Our good friend, Adam Levin, has shared with us information about the upcoming virtual masterclass with guitar wiz, Marco Tamayo. This classical guitar masterclass is organized by the Kithara Project - a collective of classical guitarists with the mission of enriching the lives of young people through classical guitar.
The event will take place on October 8, 2023, from 1:30-3:00 pm. To register for a free audience seat simply fill out the form available under the link below. If you have any questions regarding this event, please reach out directly to Kithara Project at [email protected].
CLICK HERE TO REGISTER
This masterclass is serving as a fundraiser for Kithara Project's instruction in Boston, Albuquerque, Mexico City, and their newest program, in Detroit
Leave a Comment