A Subtle Touch Of Blue - Korean Guitar Maker, Moonseok Choi, Builds A New Guitar For GSI!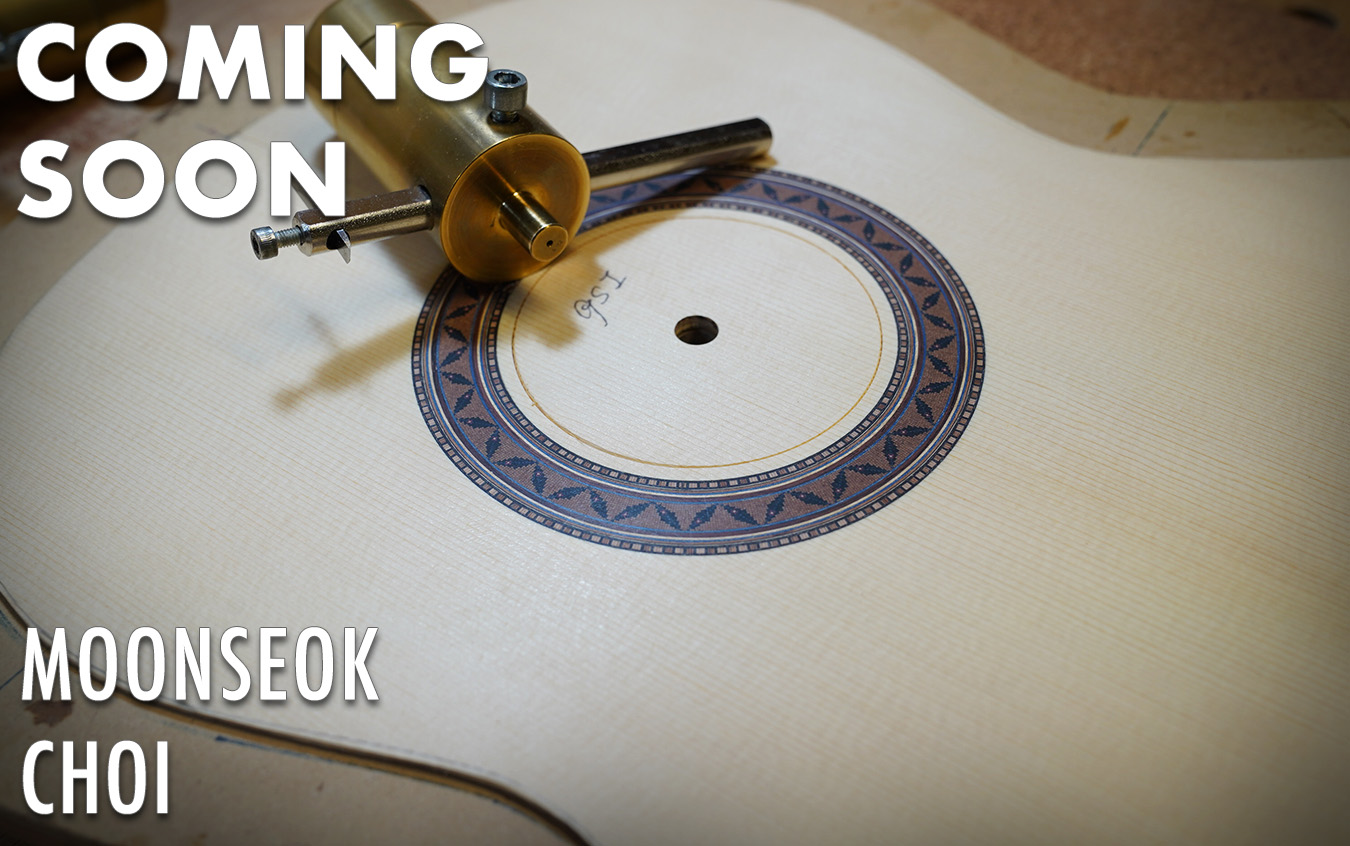 Korean luthier, Moonseok Choi, is currently building a new guitar for GSI. Moonseok is a veteran maker with over 15 years of experience. He studied lutherie with Om Taechang in Seoul from 2002-2005 and completed his Master's degree in Musical Instrument Making at the Westsaechsische Hochschule in Zwickau, Germany, where he lived from 2006-2010.
Moonseok's design is inspired by the sea and nature. He is currently based in Malmö, Sweden, located near the Baltic Sea. Moonseok shared with us a short video he recorded during one of his walks along the seaside. His goal with this guitar was to express the beauty of the sea. He used a very elegant "aquamarine" stone in the tie-block as a reference to the sea. Another reference is also found in the wood used for the headstock and tie block. Its pattern reminds Moonseok of seaweed found on the coast of Malmö. You can also observe the fish-like shapes in the rosette and a subtle touch of the color blue.
Moonseok mainly builds traditional guitars and prefers classical designs, even though he does build guitars with double backs as well. We have some sneak peek photos below. Our guitar will be a spruce top. It's been over a year since we had our last guitar by this maker featured in our store, so we are excited to try this new guitar once it's ready. GSI is pleased to be representing this fine maker exclusively in the USA.
Leave a Comment