"Les 100 de Roland Dyens" - Scott Tennant Records "El Ultimo Recuerdo" As Part of A Complete Video Series by Productions d'OZ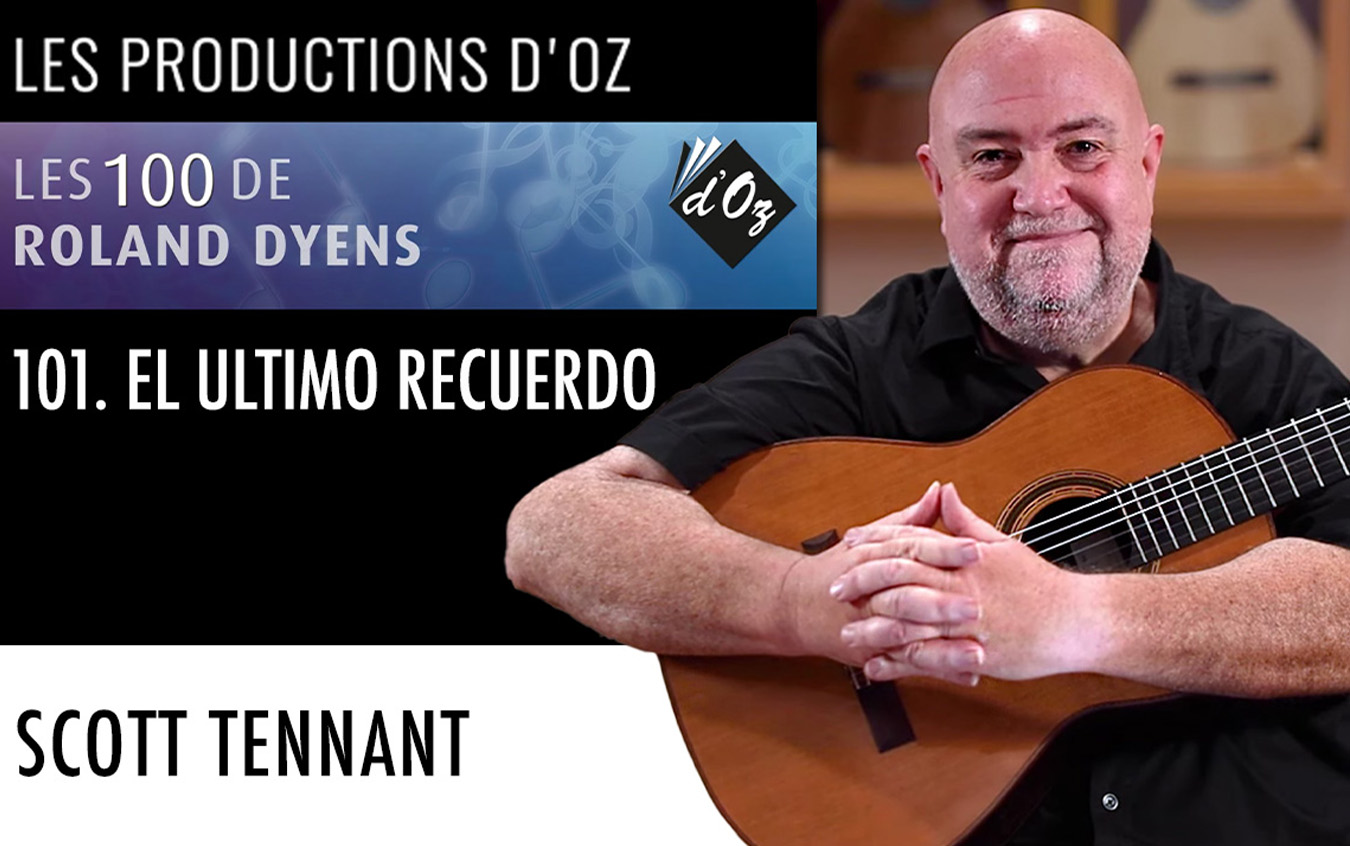 Les 100 de Roland Dyens is a set of 101 pieces composed by Roland Dyens in his late period - even though the title says "100". Productions d'OZ has joined forces with guitarist Louis Trépanier and contacted guitarists from around the world to record each composition from the set and publish it on the Productions d'OZ YouTube channel. We're very honored to join this project and together cross the finish line with the publication of the very last video from the series - Scott Tennant's performance of "El Ultimo Recuerdo" - a piece dedicated to... "Francisco Barrios" and "Agustín Tárrega" ;) Of course, the title refers to two of the most famous tremolo pieces written for classical guitar - Agustín Barrios' "El Ultimo Tremolo" and Francisco Tárrega's "Recuerdos de la Alhambra".
Sheet Music link (Click Here) | Guitar - 2016 Michel Belair CD/IN (ex Scott Tennant)
If you wish to listen to other performances from the series, visit the Productions d'OZ YouTube channel and make sure to subscribe.
Leave a Comment