Los Angeles Guitar Quartet's Newest Album, "Opalescent" Is Available Now!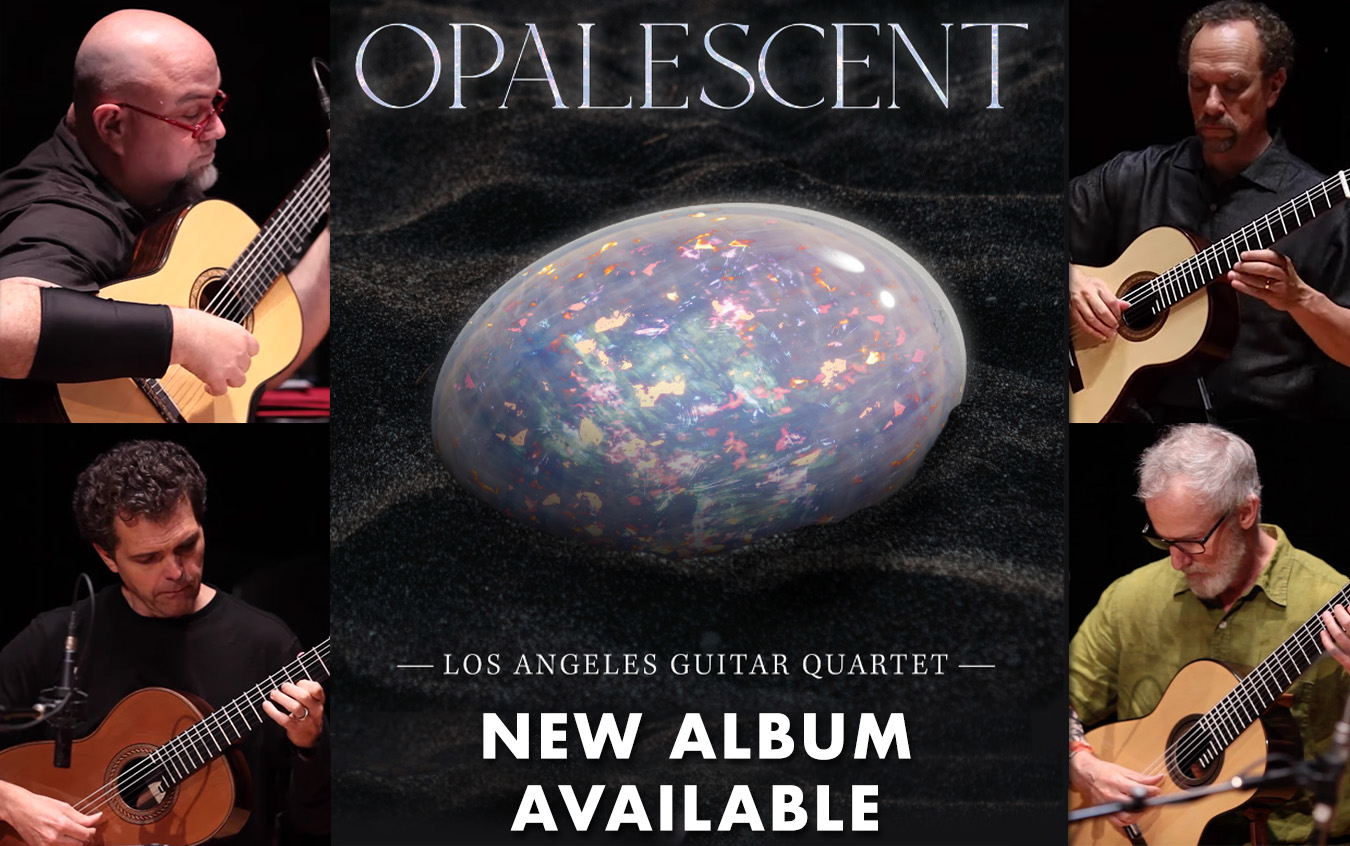 Our friends in the Los Angeles Guitar Quartet celebrate their 40th anniversary by releasing "Opalescent", a new recording that reflects the intermingling of sound and light. Here's a GSI exclusive video of LAGQ recording "Aerial Boundaries" by the legendary fingerstyle wizard Michael Hedges. It was arranged by LAGQ's Matt Greif, and filmed at USC's Cammilleri Hall by GSI's own Felix Salazar.
And here's a sample of "Black Opal", the first movement of Phillip Houghton's "Opals". It was the music of this Australian synesthetic composer that inspired Opalescent, capturing his sense of the luminous nature of music. The 3D opal image was created by William Kanengiser's daughter Camille, who is a VR game designer and digital artist
Recorded by Grammy-winning engineer Rich Breen and produced by multiple Grammy-winning artist Steve Rodby (bassist of the Pat Metheny Group), Opalescent can be purchased, downloaded or streamed on these platforms:
FULL ALBUM
In case you missed our previous post about this album, here's the opening track, "Hidden Realm of Light", by former LAGQ member Andrew York.
Leave a Comment