Luthier Kenneth Brögger visits Maderas Barber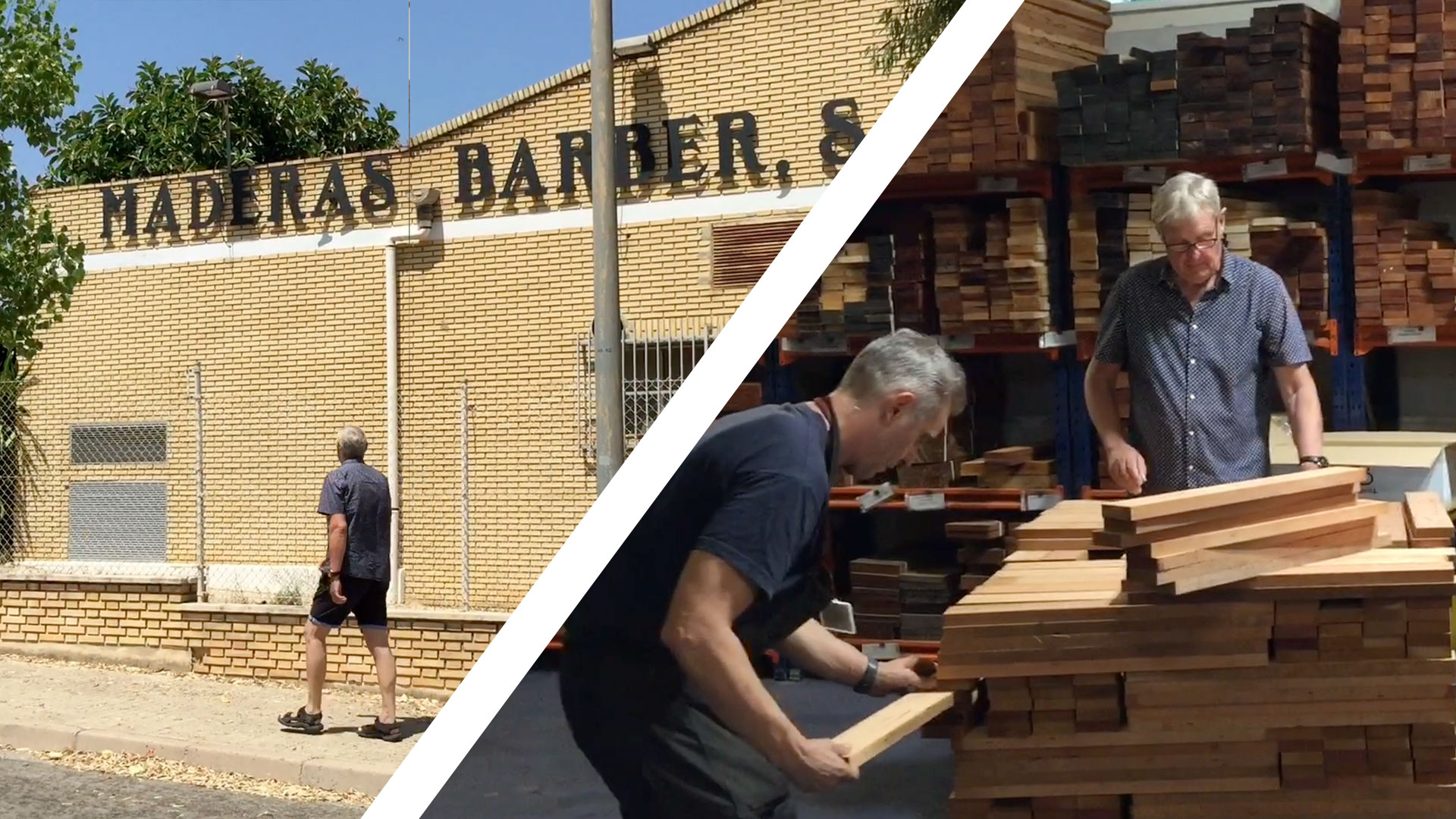 Here is a fun video of Danish luthier Kenneth Brögger selecting tone-woods from the famous Maderas Barber wood shop in Valencia, Spain. Maderas Barber is the world's largest dealer of exotic tone-woods used for building musical instruments and has been in business for over 60 years. We made a post on this wonderful place a couple years ago which you can check out here.
In this video, we get to follow Kenneth around the shop as he closely examines the different types of woods – first long blocks of Cedar used for the neck and then a stack of Spruce sets used for the soundboard. The video then cuts to his Fornalutx workshop where he demonstrates his process for shaping the neck.
Watch more "behind-the-scenes" footage of Kenneth's guitar building process on his Luthier Profile here.
Leave a Comment