A Perfect Circle, Geometric Shapes, and DIY - Marco Bortolozzo Explores New Design Ideas.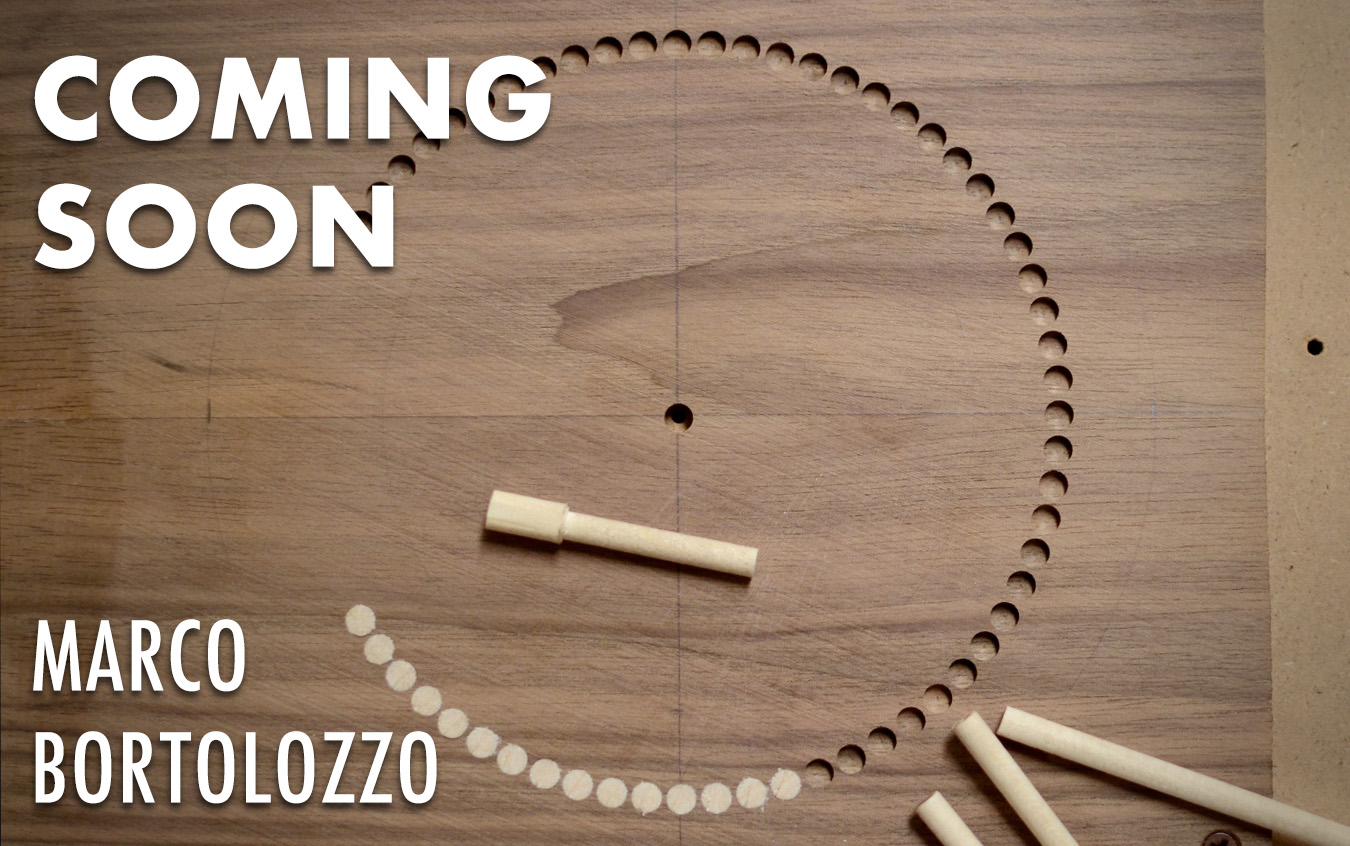 Do It Yourself (DIY) has become a real religion in the everyday life of Italian maker, Marco Bortolozzo. Almost everything in his house is made by himself. He's always been frustrated by the fact that he wasn't able to design every single detail in the building process (like the machine heads). Therefore, Marco decided that his new guitar model has to have everything designed with his artistic vision. Even the leaf on his label is now handmade with a stamp.
Marco told us that limitations of other people's designs often prevent people from making unique things. This new design is deeply connected with Marco's background in industrial design. His research focuses on the use of basic geometric shapes different from the traditional mosaic decorations. "A Perfect Circle" functions as a form of leitmotif in Mario's new guitar. He also gets his inspirations from the architecture of the city of Milano. He lives there and calls it the capital of Italian design.
The new design also honors masters from the past. His headstock is a tribute to René François Lacôte, a very brave innovator in classical guitar design. As you can see in the sneak peek photos, the craftsmanship is unique and explores difficult building methods such as using two different colors for the dots and the wave connection in the headstock.
Marco wants to achieve a very solid, yet warm sound. He keeps the soundboard quite thick (around 3 mm) to have a long sustain, but with smaller resonance to help the guitar reach all the colors and enhance basses. The guitar is pretty light with the body resonance set to E. The guitar also features a 20 mm tornavoz with carbon fiber reinforcement and very thin double sides. The dimensions are similar to Hauser guitars. We're excited to see this guitar in our store. Check out the photo gallery below and don't hesitate to reach out to us with questions!
Leave a Comment