Mario Aracama Builds His 10th Guitar For GSI. See the sneak peek photos!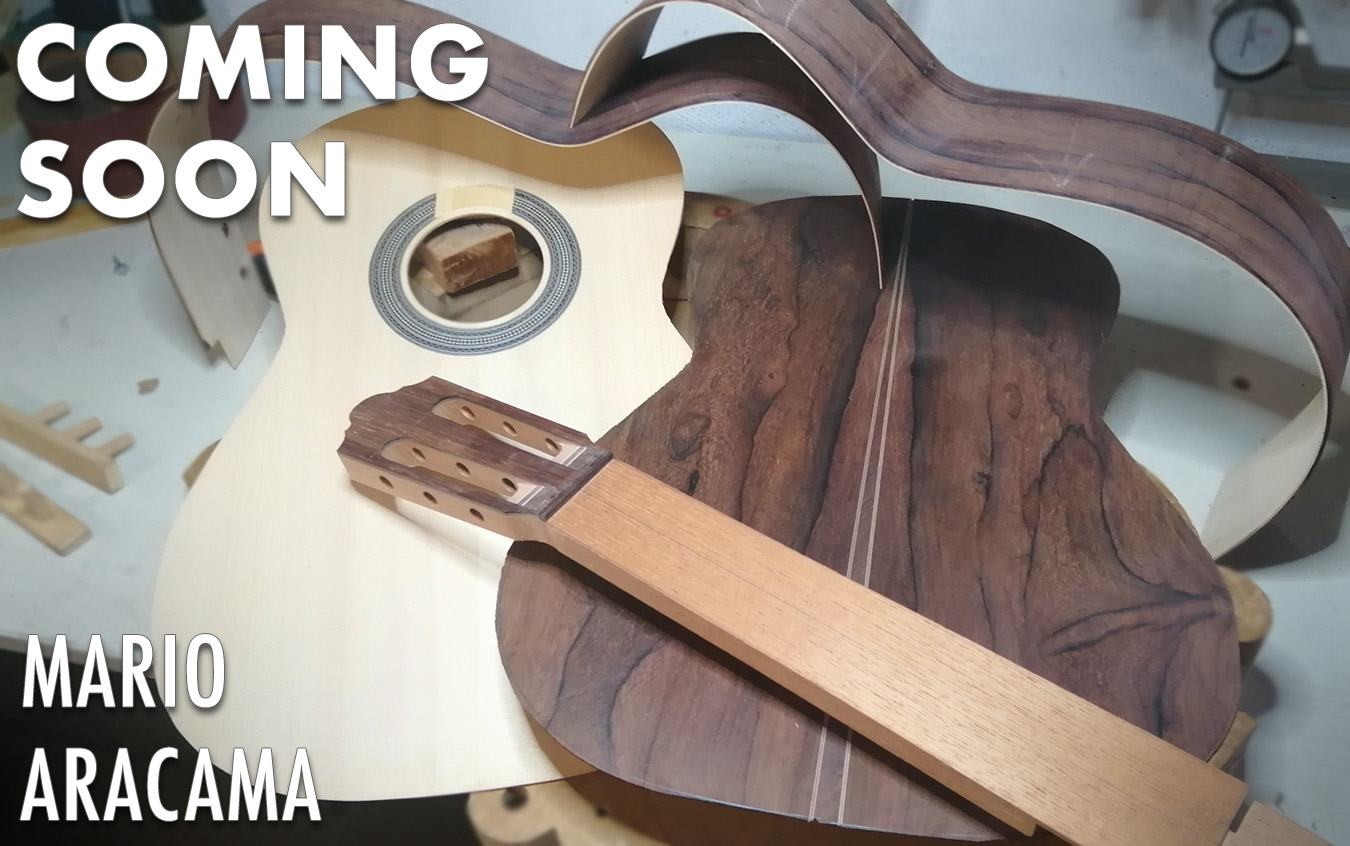 Mario Aracama - a guitar maker whose workshop is located in the idyllic Alpujarra mountains near Granada, Spain - is currently finishing another guitar for us. This classical guitar is going to be Mario's 10th instrument made for GSI and it already looks beautiful. Mario loves unique designs. In fact, every guitar we've seen so far coming from him has featured a different design which makes each of his instruments original and unique. However, all of his instruments have one thing in common - they are made using traditional construction methods and have a Spanish sound.
Our new guitar has a spruce top and African rosewood back and sides. At this stage, Mario is already applying varnish and once done, he expects to ship this guitar in the first week of September. Check out the sneak peek photos below, and don't hesitate to reach out to us with any questions!
Leave a Comment