Mario Aracama Builds His First Guitar With Maple Back and Sides for GSI.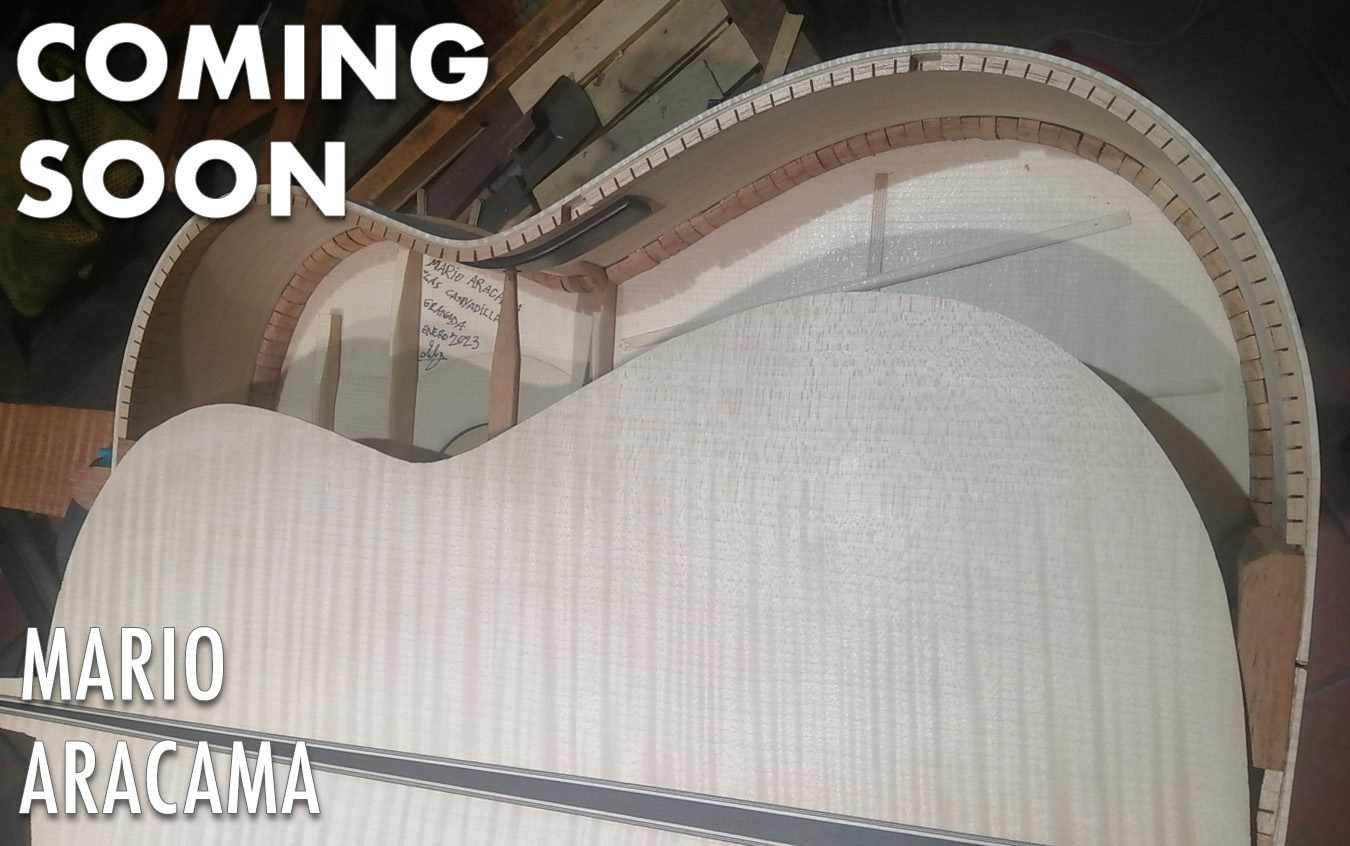 Guitar maker Mario Aracama has recently finished building a new guitar for GSI. Mario builds guitars in his workshop located in the beautiful Alpujarra mountains near Granada, Spain. Mario loves unique designs and each guitar that we've seen so far features slightly different aesthetic details, even though all of them are always built using traditional construction methods.
This time, Mario chose a gorgeous piece of flamed maple used for the back and sides. In fact, this is his first maple guitar made for us. It also features flamed cedar used for the neck and flamed ebony used for the fingerboard. The binding is made of ebony which enhances the contrast on the purfling. The top is made of spruce.
This guitar is already on its way to GSI, so don't hesitate to reach out to us if you are interested in this instrument.
Leave a Comment