Read the Story of Max Brenner, a Classical and Fingerstyle Guitarist Who Recently Recorded at GSI.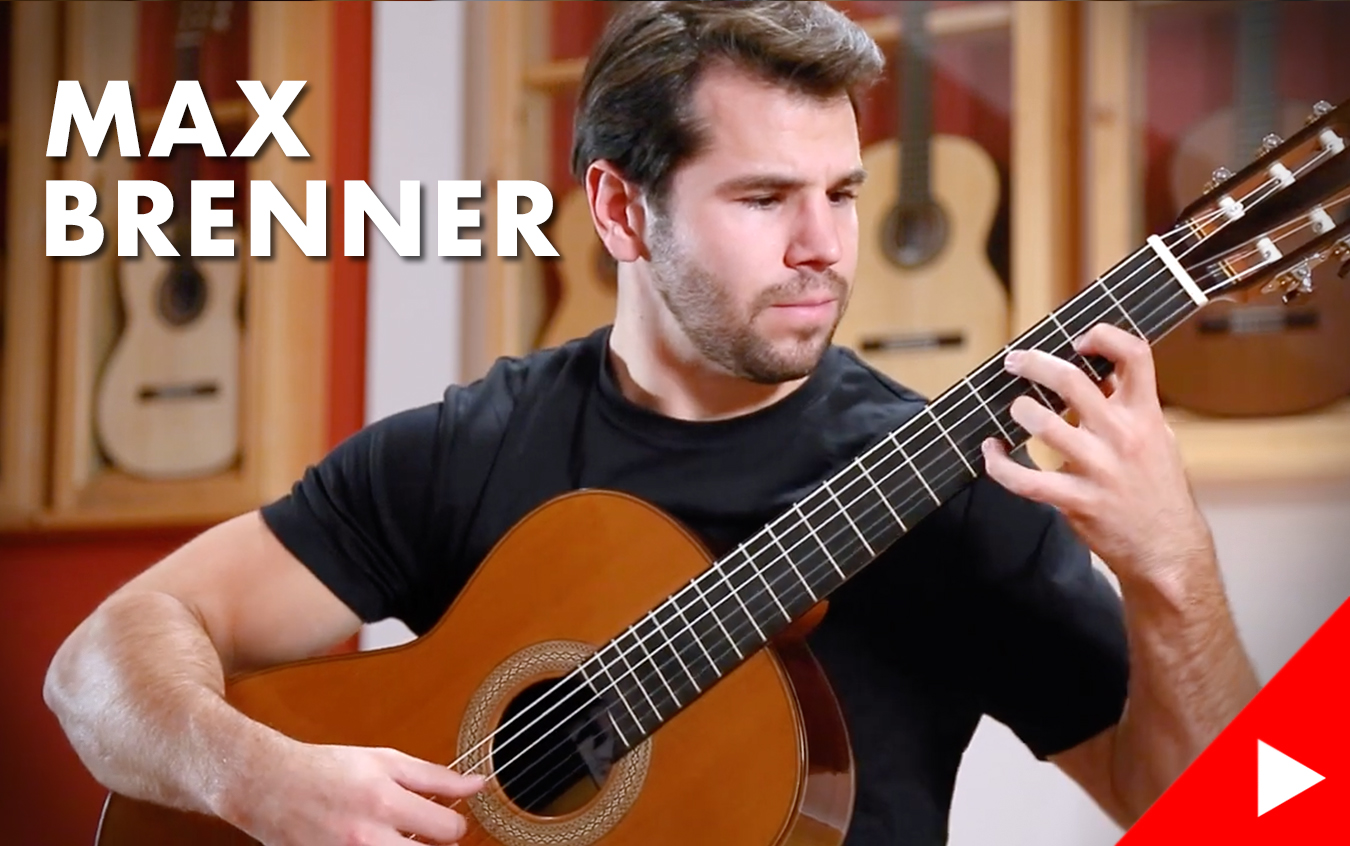 Our friend and the founder of The SoundFile®, Max Brenner, has recently visited GSI for a recording session. Many of you might already know his playing, since he has previously recorded at GSI. His style combines the beauty of classical guitar and the sophisticated sound of jazz standards.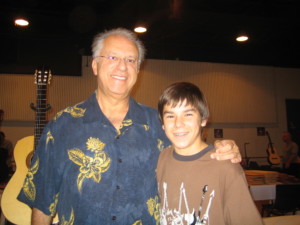 Max began his musical journey in 2007 at age 13 when he met Pepe Romero, at La Guitara Festival in Santa Maria, California. He recalls:
What motivated me to pursue the guitar seriously were two mind blowing experiences. First was an unforgettable classical concert I attended when was 13 years old given by the legendary Maestro, Pepe Romero. I was fortunate enough to snap a picture with him which I still keep in my wallet to this day!
It didn't take long for Max to realize his love for the guitar.  His first teacher was classical guitarist and singer songwriter Sal Guitarez, who still teaches today in Encino, California. Max remembers him fondly. Max was a natural with the guitar, and soon he decided to start planning his future as a classical guitar performer.
Max remembers:
Later a second miracle came my way. I was accepted to play in a Masterclass given by the legendary Christopher Parkening. He was the protege of Andres Segovia and serving as Chair at Pepperdine University. I remember playing Capricho Arabe for him and being scared out of my mind. Little did I know that years later I would again perform in another masterclass for Parkening with important life and musical lessons learned.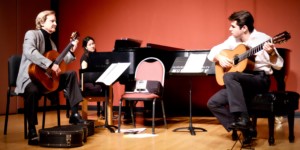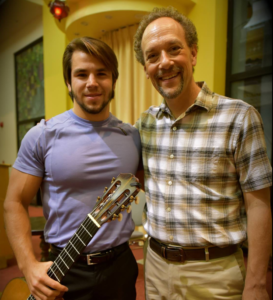 In 2013, Max was accepted back east at the Hartt School of Music where he studied with Richard Provost and Chris Ladd for two years. Although Max's first true love has always been classical music, he discovered several other other genres of music that would also influence his playing technique that included– jazz, fingerstyle and folk. He recorded his first original his solo album, Slow Motion which featured the single California Blue, which later won a songwriting award from Indie International Songwriting Contest. Slow Motion is available on Spotify and iTunes.  
After two years, Max transferred and was accepted to the USC Thornton School of Music where he studied with his gifted teacher, William Kanengiser who always recognized Max's ability to play across multiple genres and encouraged him to go outside of the curriculum and play those genres like bossa nova and fingerstyle.  During the next three years at Thornton School of Music, he would often take performance classes with the great Scott Tennant who contributed to his performance technique. Max would also have the honor of taking masterclasses with the maestro himself, Pepe Romero.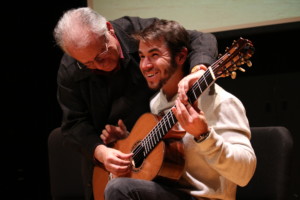 In August of 2016, Max was invited to play Elmer Bernstein's "Concerto for Guitar & Orchestra" written for Christopher Parkening. Max performed the Concerto at the Ford Amphitheater with the Los Angeles Jewish Symphony conducted by Noreen Green. Max has also won first prize at the Diamond Bar Guitar Competition, and was a finalist at the Pacific Guitar Festival and a semi-finalist in the 2017 Schadt String competition.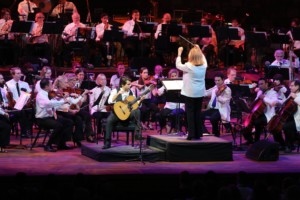 Max is currently working on an exciting new album of jazz standard arrangements to be released the end of 2021. He is also the founder of The SoundFile® – an elegant series of precise nail files for classical and fingerstyle guitarists. Scott Tennant is the exclusive signature artist offering the only file with his name engraved in it. Max started developing his own series of nail files while being in Granada, Spain. It was there, he realized that a nail file could also be more like an instrument, incorporating exotic tone woods handles.
Leave a Comment