Mijail Kharash Builds a New Guitar for GSI. See the Sneak Peek Photos!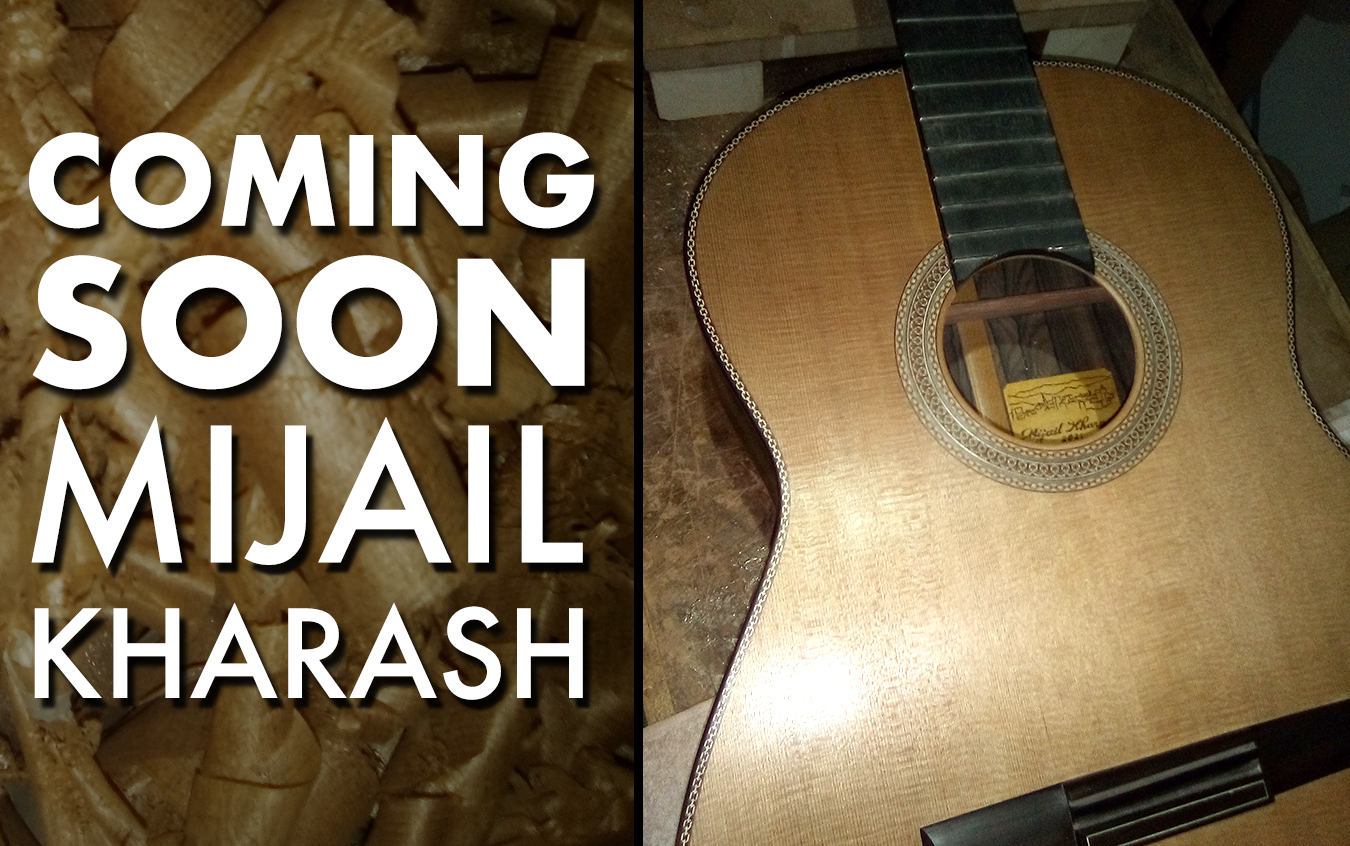 Our friend, Mijail Kharash, is currently building his new GSI guitar. This time, it's going to be a guitar with a Cedar top and Ziricote back and sides.
Mijail was born in Leningrad in 1981. He started his musical journey at a very early age playing the violin. However, it wasn't long before he first heard the sound of classical guitar and became fascinated with its tonal possibilities, falling permanently in love with the instrument to this day. After the collapse of the USSR, Mijail's family moved to Israel and after leaving school, he did military service, then held a variety of odd jobs including being a construction worker, cook, cabinetmaker and fisherman!
Since 2009, Mijail has been living in Granada, Spain. Initially, he lived for six years in a cave of the Fuente del Avellano in front of Sacromonte Abbey. Mijail has completely immersed himself in the Granada's style of guitar making and has learned a lot from the local guitar community – Felix Moya Ibarra, John Ray and Jose Vigil. His guitars are made in the traditional manner with the use of hand tools. Mijail has also received prizes for his craftsmanship. He won the second-prize at the prestigious Antonio Marin Montero Guitar Making Competition held in Granada, Spain in October, 2019. 
This is going to be GSI's third guitar coming from Mijail Kharash's workshop. In the past, Mijail built one flamenco model – 2019 "Blanca" w/pegs SP/CY, and one classical guitar for us – 2020 Mijail Kharash SP/GE. We're very excited to see a new classical guitar made by Mijail in our store.
We've received some sneak photos of the guitar which will soon arrive to GSI. Currently, Mijhail is applying the final touches and soon the instrument will be shipped. See the photos below!
Leave a Comment