A New Rosette Pattern and Striking Materials - French Luthier, Bertrand Ligier, Builds A New Guitar For GSI!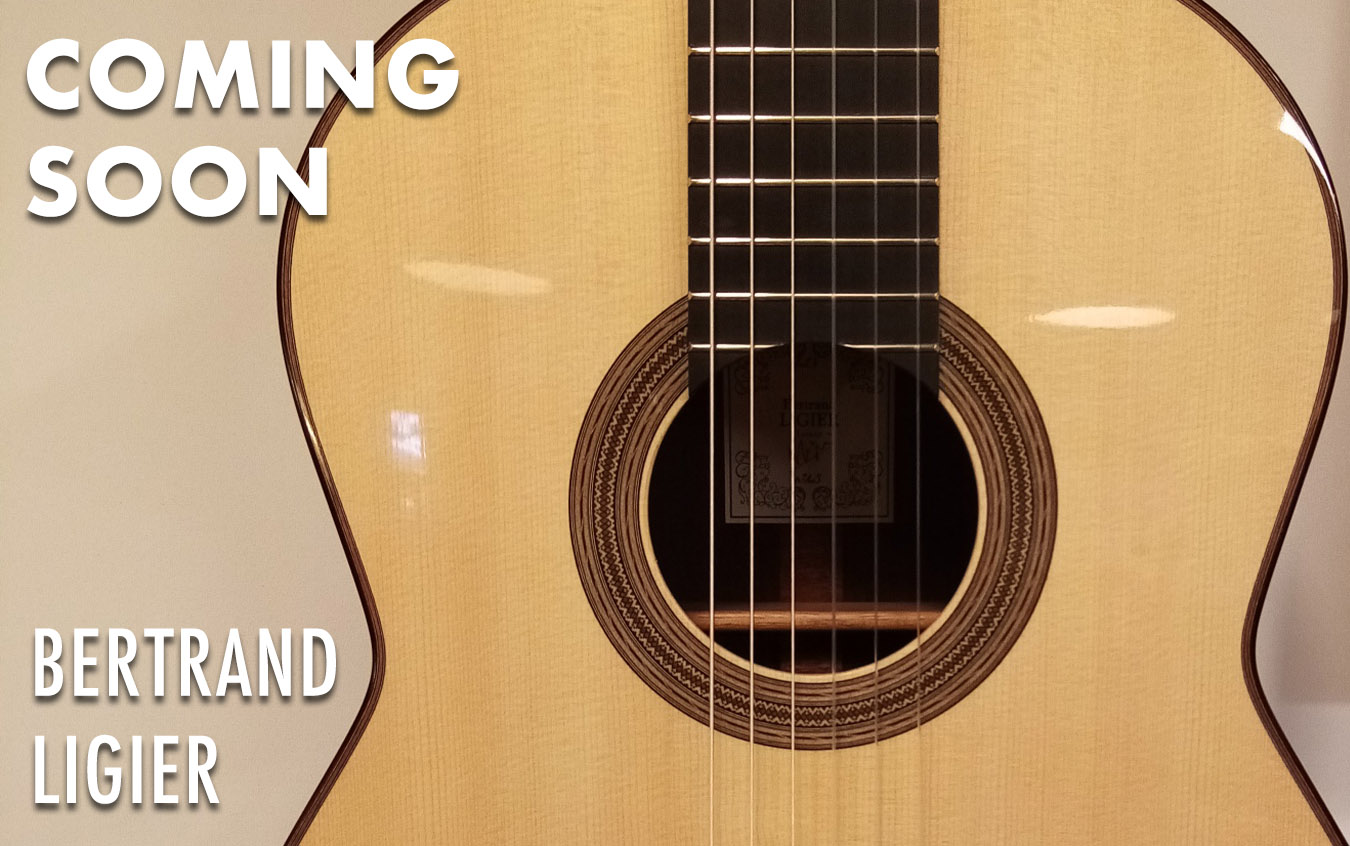 French guitar maker, Bertrand Ligier, has shared with us some photos of his next guitar built for us (n°103). Bertrand is an extremely talented luthier whose craftsmanship clearly fits in the style of the French school - it's austere and complex, yet understated. His workshop is located in the Languedoc region in southern France.
The materials used for this guitar are striking. The back and sides are made of a chocolaty set of African rosewood, while the top is made of a 30-year-old set of spruce from Switzerland. The neck is made of a beautiful set of light cedar, the same that Jean-Noel Rohe uses for his guitars. The engraved machine heads are by Alessi.
In terms of the aesthetics, Bertrand has made some changes. This is going to be our first instrument with his new rosette pattern.
Check out some sneak peek photos below.
Leave a Comment